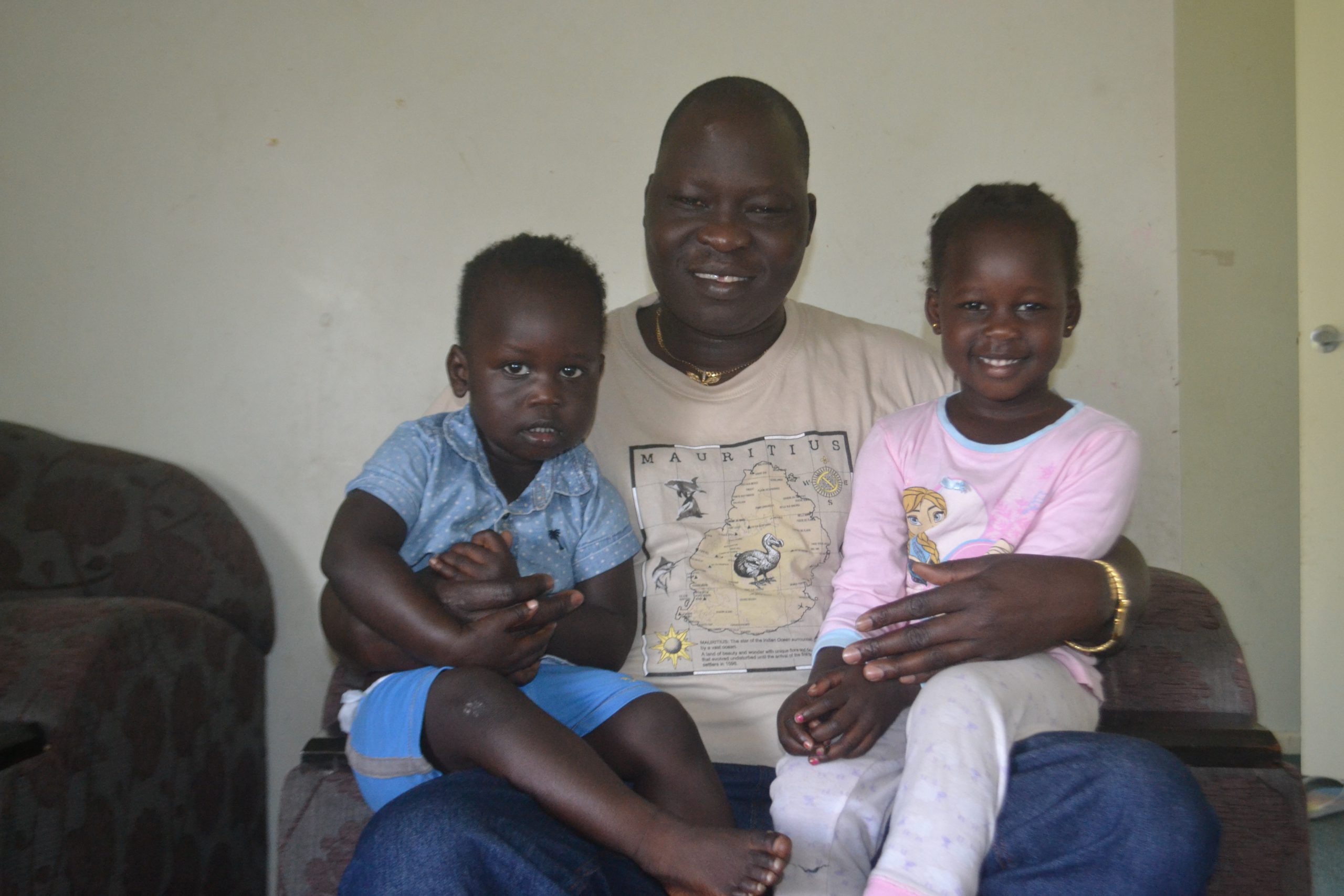 The bullet wound scar on a Morwell resident's leg is a harsh reminder of his earlier life in South Sudan.

Bidit Kulang was a child soldier when war erupted between South Sudan's central government and the People's Liberation Army.
Before the war Mr Kulang said people in his Ulang village lived peacefully with farmers sending their cattle to the nearby river to drink as men fished, while elders harvested crops during summer.
The Gippsland Sudanese Association president said his family belonged to a well-off clan and raised cattle and goats.
"In Sudan if you have cattle then you are considered rich," Mr Kulang said.
When he was 16 years, chaos suddenly descended on the peaceful village as government forces bombarded the area.
Mr Kulang then ran for his life, together with his two brothers and a cousin.
His mother and a sister ended up in a Kenyan refugee camp.
For three days the boys ate nothing and lived on water until they reached a refugee camp in Ethiopia, which became their home for the next 15 years.
Mr Kulang said it was not easy being caught up in war.
He said before fleeing his village he was forced to carry a gun and joined other child soldiers in his village.
His father was a general of the rebel soldiers.
"You have to defend yourself," he said, adding that he saw some cousins and an uncle killed by soldiers.
Mr Kulang arrived in Australia in 2004 and settled in Morwell three years later.
Now a father of five, he said he was grateful his children would never experience the horrors of war he experienced as a child.
Mr Kulang said it was unfortunate some people were calling on the Australian Government to stop accepting refugees because of fears of extremism.
"That's not a fair assessment," he said.
"Look at the refugees here in the Valley, we are not creating trouble and have adapted to the Australian way of life."
He said refugees should be given a chance to live in Australia where they would be safe and far from danger.