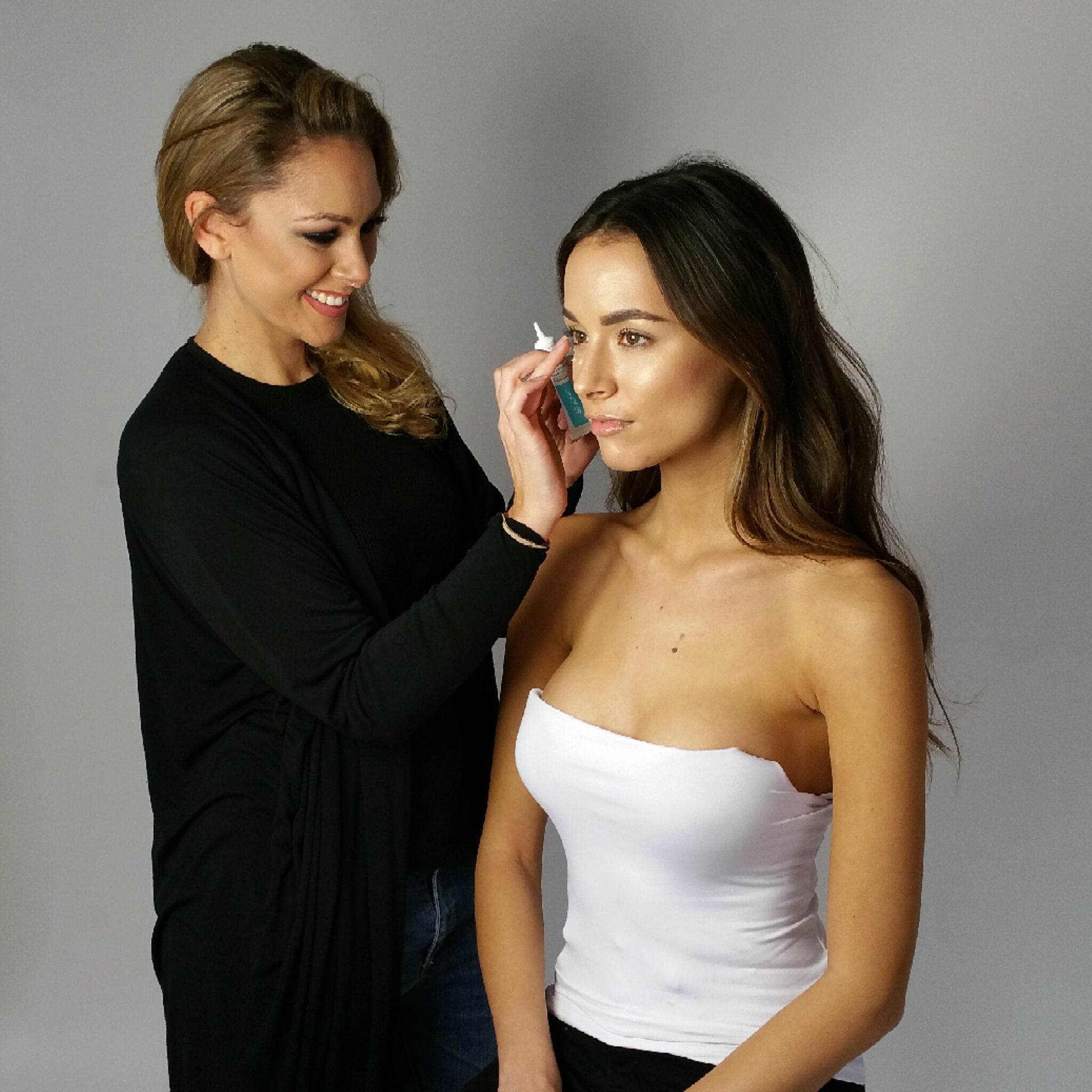 WHEN Miss Universe Australia 2015 winner Monika Radulovic is asked to describe Moe makeup artist Alarna Bell, she pulls no punches:
"She's the best in the business. With Alarna I still feel like myself, she really maintains that fine line where I still look like myself, I (can) still look beautiful and not overdone," Ms Radulovic told The Express last week.
"If I'm going out on stage I want to look like myself and sometimes with some makeup artists I feel like the makeup is heavy-handed.
"Alarna really does tailor your makeup to your face to make sure you look your best."
The 23 year-old Sydney model arrived in Australia as a refugee from the Bosnian War when she was just four.
Ms Radulovic will now carry Australia's hopes when she flies to United States tomorrow to compete in the international Miss Universe Pageant in Las Vegas over the next two weeks.
She will do so with a boost of makeup confidence thanks largely to Ms Bell, after the pair worked closely together for the last few months.
Ms Bell was chosen as the Miss Universe Australia winner's makeup artist and has worked with Ms Radulovic on campaigns, photo shoots and makeup lessons. Tomorrow Ms Bell will appear on breakfast TV show 'Sunrise' to talk about cosmetic brand Face of Australia in a segment about preparing Ms Radulovic for the pageant.
The two women have forged a strong friendship and Ms Radulovic has even asked Ms Bell to do the makeup for her wedding.
Ms Bell, a Moe beauty salon owner, said working with Miss Universe Australia had been "an incredible experience" and urged others to follow their dreams.
"Coming from such a small town the opportunities can be seen to be not so great, but there are barriers you can break through," she said.