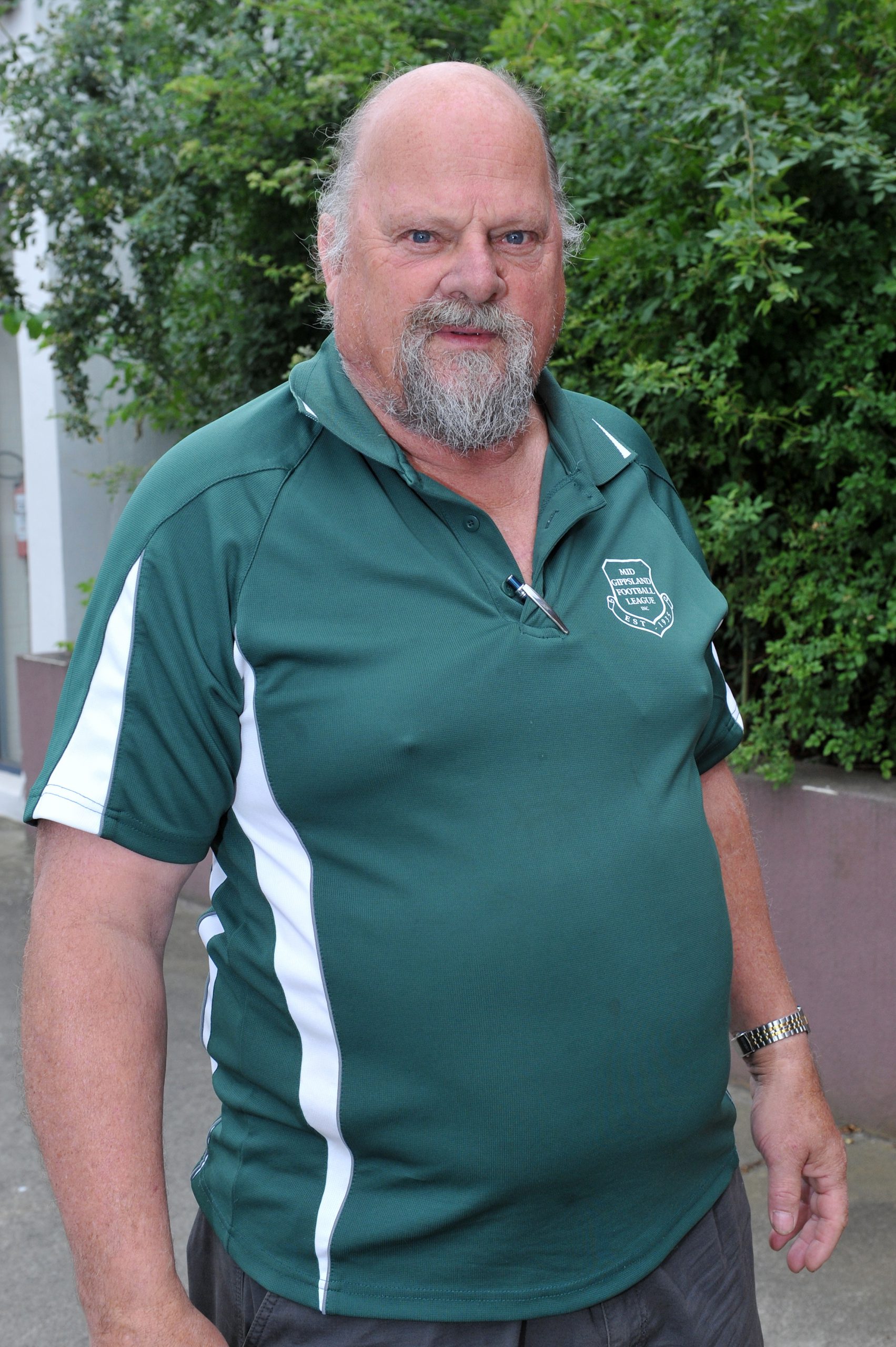 Mid Gippsland Football League secretary Rod Lucas has been in the role for longer than many current players in the association have been alive.

However, after 26 years administrating the league, the MGFL stalwart has called time on his record stint and departs as the competition's longest serving secretary, displacing his predecessor Cliff Greenwood.
The 66 year-old Morwell man handed the reins to former assistant secretary Pauline Tantau at the MGFL annual meeting to officially end his expansive tenure in order to travel more and usher in a fresh school of thought in a changing country football climate.
"It's been a long journey but it's been a good journey. You meet a lot of good people along the way through the clubs, make friends," Lucas said.
"(The league could use) fresh ideas, when you first join you're keen but after so many years it's just sort of second nature, maybe with the changes with AFL Victoria (it could use a fresh perspective)… it's all different now."
A former Mid Gippsland junior footballer, Lucas reconnected with the competition when a friend prompted him to take on the vacant secretary position at Morwell East.
Armed with no prior knowledge of football administration, the keen volunteer just played it by ear, learning the craft over more than a decade before taking on the league secretary portfolio.
Lucas adopted the MGFL administrator role about the same time he became secretary of Morwell Fire Brigade (1988) and has juggled both roles since 1990.
He said the growth of technology during that time period had been the biggest game change for administrators of all varieties.
"In those days you had the separate registrations and clearances, nothing like today where it's all online," he said.
"You had seven days for a clearance to be lodged by mail… it's all grown and changed.
"The easy thing now is… clearances and scores it's all online now, you can get a score at half-time or quarter-time if the club's put it on the web, it's made it a lot easier for administrators especially clearance-wise."
The outgoing champion doesn't reckon he's revolutionised anything, he just plodded along in the background and played it by the book.
But like any good wicket keeper the goal is to go unnoticed and rarely did Lucas drop the ball.
In fact it was his eagle eye that caught out Mirboo North reserves player Joe Bordonaro, who was later found to have tampered with the umpires' votes for the competition's best-and-fairest award which earned him the medal three years running.
Lucas queried the use of liquid paper on best and fairest votes to the umpires who had cast them to blow the lid off the biggest scandal of his tenure.
Aside from that controversy, which made a book of 'Great Australian Sports Rorts', Lucas said the MGFL ride had been largely benign, thanks in chief to a harmonious group of member clubs.
"I don't think it's changed that much, it's always been a close knit league… it's still going on pretty good," Lucas said.
"All the clubs seem to get on with one another. There's no one set against another which is good, and it's been pretty stable with the 10 clubs, it hasn't chopped and changed.
"One thing is you've got to liaise with clubs and give them a bit of leeway at times, that's what you've got to be careful of.
"It's no good having a grudge against a club… especially when you're dealing with the 10 clubs and they're different people. You've got to treat them differently, but you've got to treat them fair."
Lucas will remain assistant secretary this season, completing a lap of honour for a true servant of the game in Gippsland.