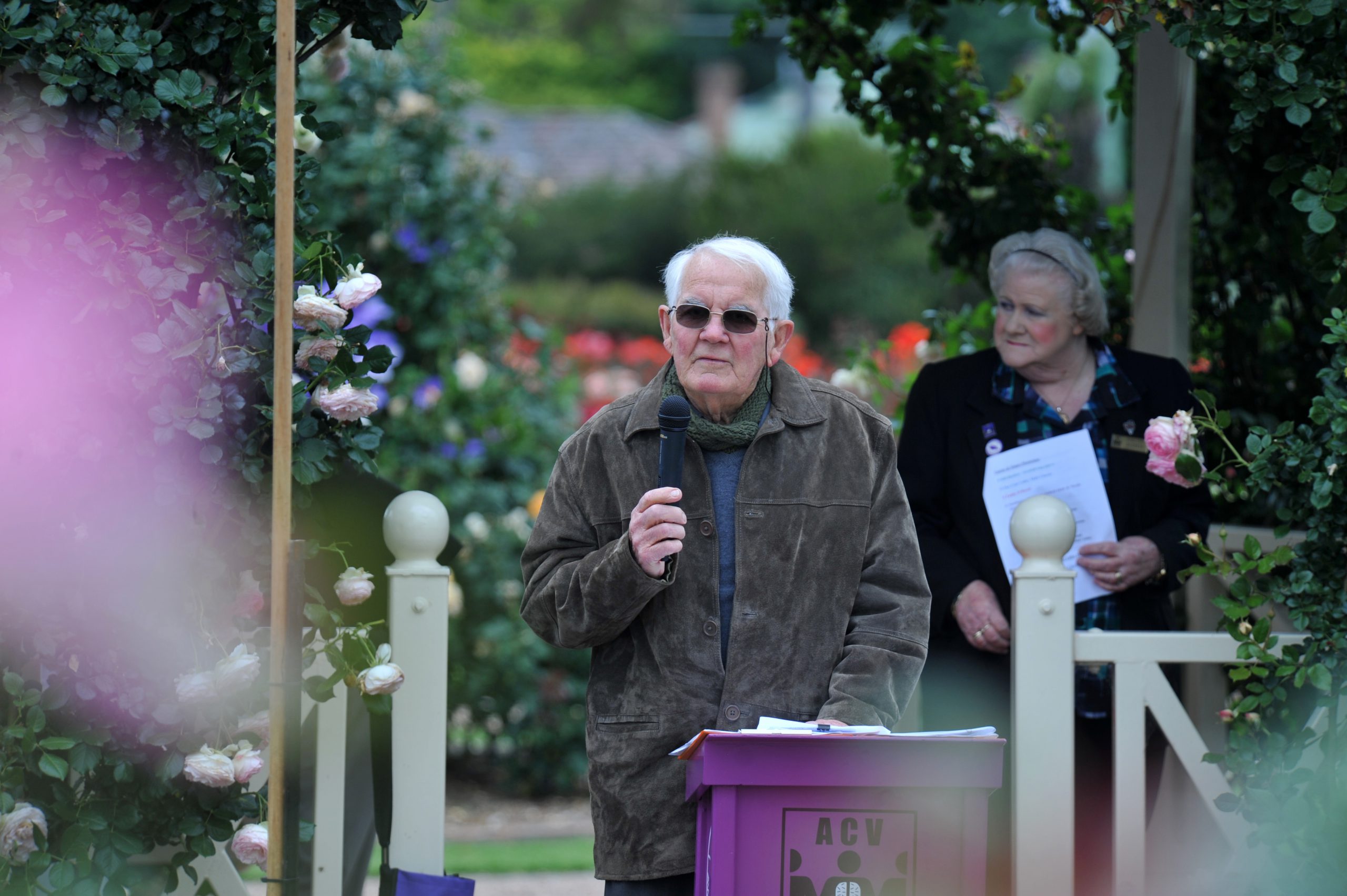 The head of a national asbestos safety agency has encouraged the community to speak out about asbestos issues.

It came as the community paused at a ceremony in the Morwell Centenary Rose Garden on Friday to raise asbestos awareness and remember those who have died of asbestos related diseases.
A guest at the event, chief executive of the Federal Government's Asbestos Safety and Eradication Agency Peter Tighe, highlighted the work of the locally-based Asbestos Council of Victoria in speaking out about the detection of asbestos in imported products.
In September, types of children's crayons were pulled from shelves and imports from China were halted, amid the detection of traces of asbestos including in some purchased in the Latrobe Valley.
It followed calls by ACV secretary Vicki Hamilton for federal action.
"I think that's what you need, you need people in the community to speak out," Mr Tighe told The Express on Friday.
"We as an agency can't do that unless we've got support groups being vocal and assuring that we do address the problem."
Mr Tighe said the agency had a broad role, including raising awareness, having strategies for identification and removal of asbestos, highlighting best practice in relation to management of asbestos and research, and it spoke "without fear or favour" on asbestos issues.
Wreaths were laid at the ceremony on Friday and speakers stressed the importance of asbestos awareness in their own way.
ACV member George Davis, who is living with mesothelioma, spoke candidly about his recent experience.
"People say 'how are you?' and I tell them 'I'm living in three-month increments'," Mr Davis said, referring to his regular oncologist visits.
The 83 year-old spoke about gradually recommencing the activities he loved like walking his dog Charlie and playing the tuba in the Latrobe City Brass Band, following chemotherapy.
"I don't look back and blame anybody. I carry on with life," Mr Davis said.