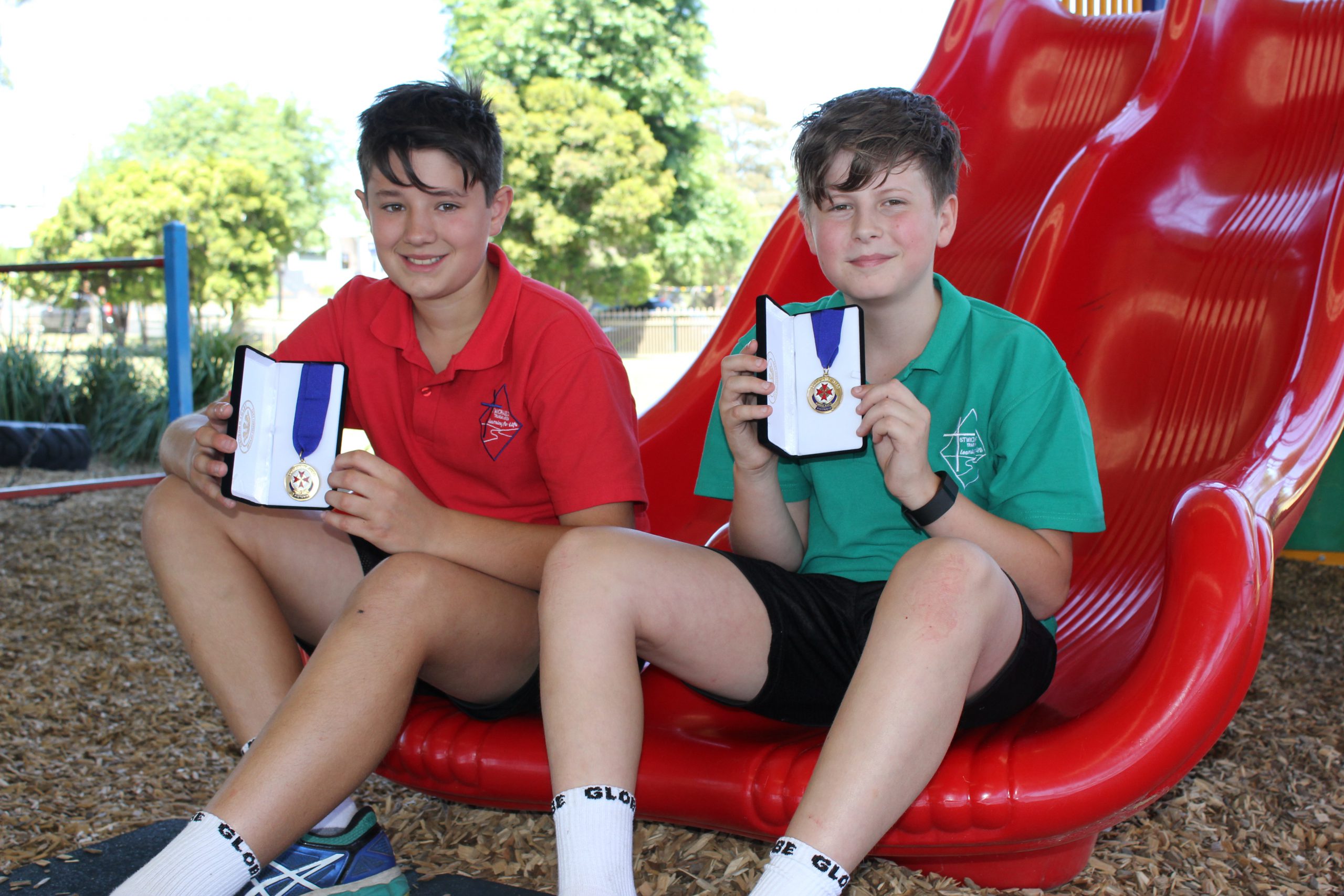 Two 11 year-old boys have been hailed 'heroes' after saving their fellow classmate from drowning at a school swimming carnival in Traralgon earlier this year.
Tom Said and Charlie Lockwood received Ambulance Victoria 2015 Community Hero medals from Ambulance Services Minister Jill Hennessey at Parliament House on Thursday.
The St Michael's Primary School students were recognised for their "quick actions", after noticing a fellow classmate at the bottom of the pool and swimming down to help him.
Getting the attention of the lifeguard, the boys were able to help pull eight year-old Daniel Carstein from the water.
Daniel was unconscious and without a pulse when lifeguards, an off-duty nurse and a parent began cardiopulmonary resuscitation.
Tom recalled Daniel saying, "if they didn't pull me out, I wouldn't be here to thank them enough" at the ceremony.
"It feels pretty special," Tom said.
Charlie said he had been told "well done" 100 times since receiving the award.
"Matthew (Daniel's brother) said thank you for saving my brother," Charlie said.
Mother, Fiona Said said it was good for the boys to see Daniel and felt the boys didn't realise the enormity of the situation.
"As a parent, you couldn't be any prouder of them. This award was amazing because they truly did a brave thing," Mrs Said said.
"They did something above and beyond 11 year-old boys should be doing."
School principal Catherine Blackford said the school would recognise the boys' efforts at an assembly today.
"The whole school is very proud of them," Mrs Blackford said.
Mobile Intensive Care Ambulance paramedic Ross Salathiel nominated Charlie and Tom.
The boys were among 13 award recipients out of more than 155 nominations by paramedics across the state this year.