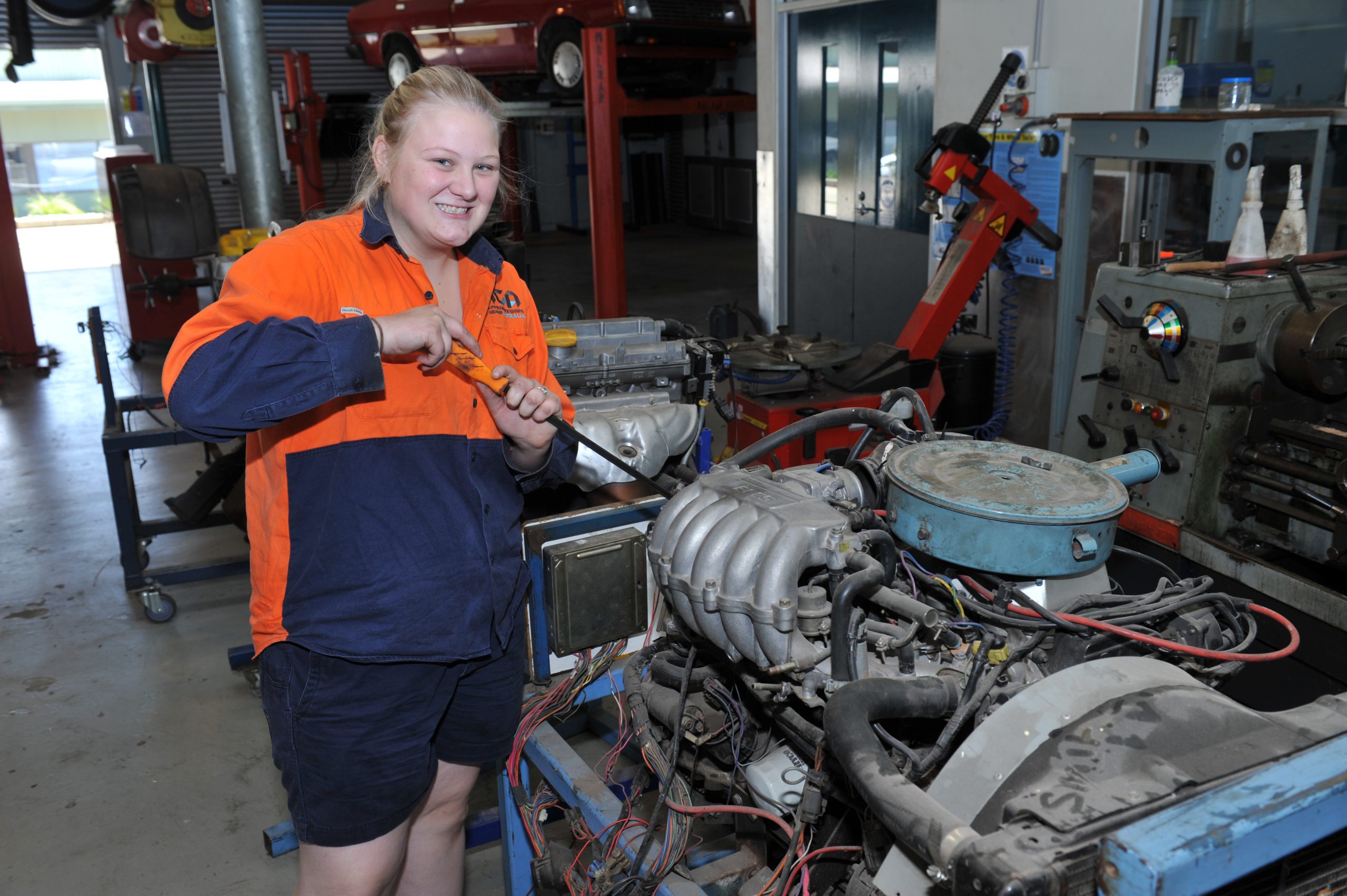 A FEW years ago Gemma Laidlaw was a Kurnai College student unsure of where her future was headed.
But flash forward and the 17 year-old is now an apprentice diesel mechanic on her way to a successful career in the industry.
She credits her success to the Kurnai Education Hub Pilot Project – a partnership between AGL Loy Yang, The Smith Family and the school.
For Gemma and fellow students, the news the project would continue for at least the next three years was welcomed.
"It (the program) provides really valuable education and hands-on learning," Gemma said.
"You learn more from actually getting out there and doing the work."
Gemma will attend TAFE at Yallourn next year to further her studies.
She said she was not sure she would be where she was today without the project.
Her mother, Lee Smith, said the KEHP project provided Gemma with a clear career path.
"It really helped her decide this is what she wants to do," Ms Smith said.
"It puts the kids on the tools and it's a fantastic program."
Kurnai College principal Anthony Rodaughan said the initiative presented students with a goal, which encouraged them to continue their education.
"The program really helps our students fine-tune their future pathways," Mr Rodaughan said.
As part of the partnership year eight students visit AGL while students in years nine, 10 and 11 are provided with the opportunity to complete work experience with the company.
"The depth of students' involvement varies from one day to a richer program (depending on their interests)," Mr Rodaughan said.
"But it's not just AGL; they go to many different places."
AGL Loy Yang general manager Steve Rieniets confirmed the company would provide more than $75,000 over the next three years to the project.
The KEHP project encompasses a number of programs aimed at improving literacy and numeracy at Kurnai, increasing the retention of students to year 12, and building students' confidence and awareness of future pathways.
It was initiated by the Gippsland Education Precinct in 2011 to respond to the low number – 26 per cent – of young people moving from secondary school to vocational or higher education in Gippsland, compared to the state average of 41 per cent.