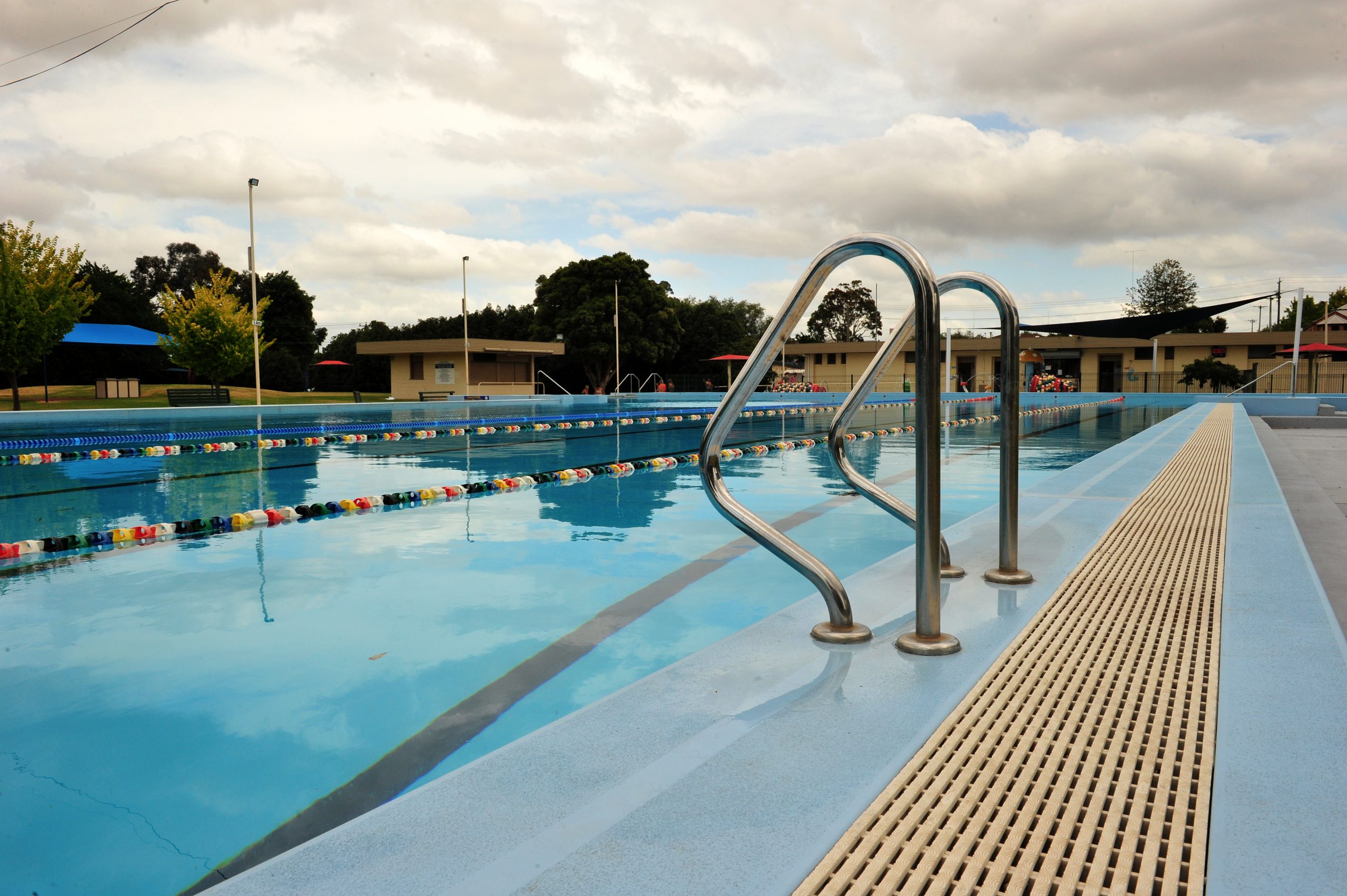 A barrage of criticism on social media has prompted Latrobe City Council to change its outdoor pool opening hours on hot days.
On days forecast to reach a top of 35 degrees pools will now open at 10am.
It follows a heatwave the weekend before Christmas, during which pool users were forced to wait in temperatures hovering around 40 degrees until unsafe chlorine levels were corrected.
Latrobe City general manager of recreation and community infrastructure Steve Piasente said a power outage in the plant room had compromised the chlorine levels on Friday, 18 December.
Patrons again experienced delays on Saturday, 19 December, when staff manually chlorinated the pool before opening it to the public.
"Understandably, when the weather is hot, it can be uncomfortable waiting for the pool to be user-ready," Mr Piasente said.
"Arrangements are now in place for staff to come in early at all of our outdoor pools to ensure the pool is ready to open and for chlorine dosing to occur if required."
Although pool users received free entry on Friday to compensate for the wait, many turned to council's Facebook page to question the limited opening hours.
In response, Latrobe City acting chief executive Sarah Cumming announced last Wednesday all outdoor pools would open from 10am on days forecast for 35 degrees or above.
This is in addition to its existing opening hours that apply throughout peak season from 19 December until 31 January.
With temperatures above 23 degrees, Latrobe City's outdoor pools will open daily from noon until 7pm.
If the weather is hot and there are plenty of people, pool managers can keep the pools open past 7pm.
On cooler days less than 23 degrees, the pools will open from 3pm until 5pm.
For current outdoor pool opening hours, visit www.latrobe.vic.gov.au/leisure/Swimming/Outdoor_Pools/Outdoor_Pool_Hours or phone 1300 367 700.
Meanwhile, the Mirboo North Outdoor Pool reopened today following repairs.
The pool was closed on 21 December after extreme heat damaged pipework and lifted part of the pool floor. Repairs were completed over the Christmas period. Lap swimming at the facility will recommence in the new year.