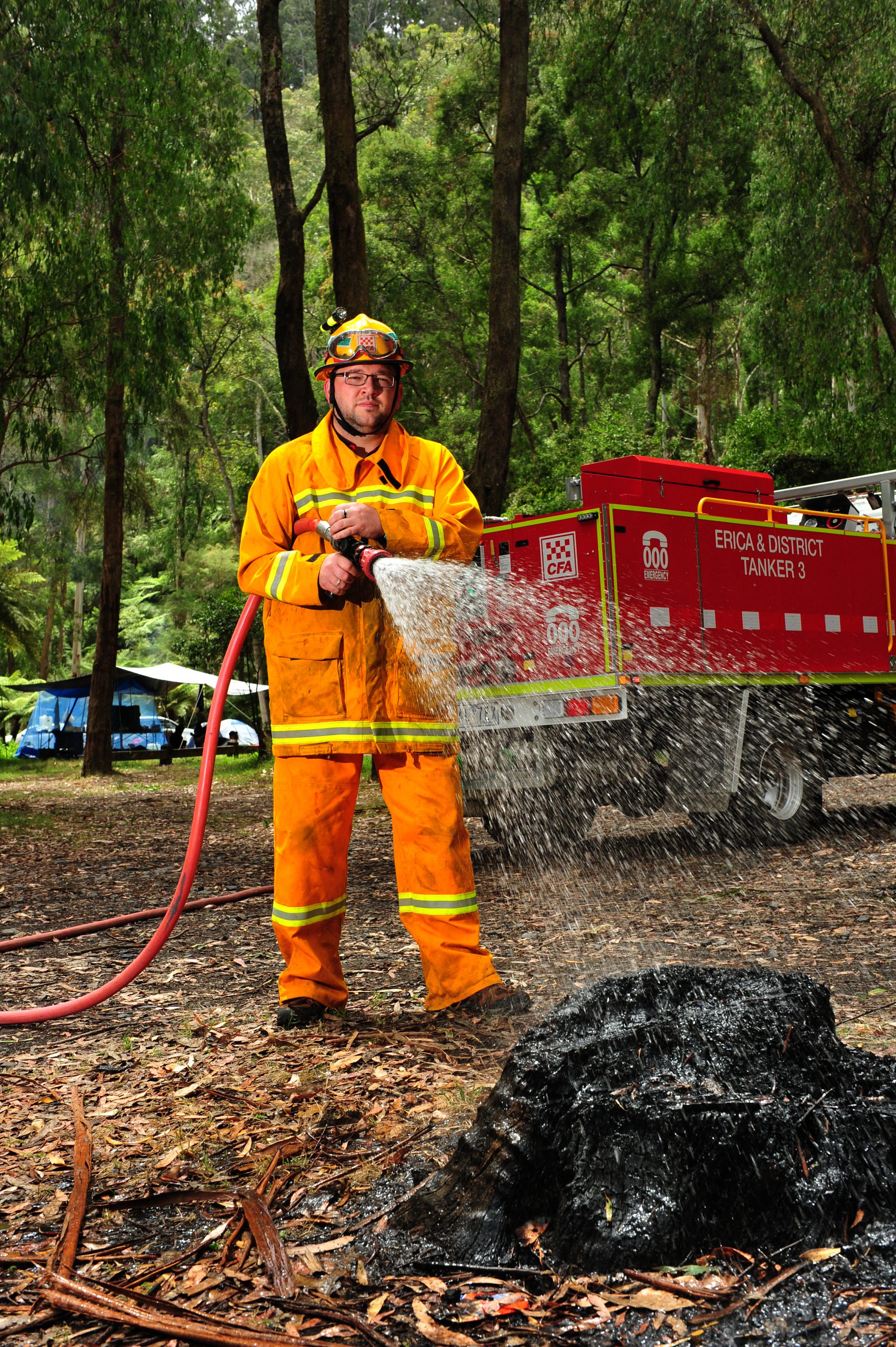 Authorities are warning they will take a zero tolerance approach to campers ignoring fire restrictions in Gippsland this summer.
It comes after firefighters were called to put out several campfires and solid fuel barbecues in the region on the Total Fire Ban weekend earlier this month.
In one incident four CFA tankers and a forward control vehicle were called to Coopers Creek near Walhalla when visitors reported a campfire had been lit on Saturday, 19 December – a statewide Total Fire Ban day on which the mercury soared past 40 degrees across most of Victoria.
Two 21 year-old Frankston men were charged with lighting a fire on a Total Fire Ban day and will appear in court on summons next year.
That same weekend campers were reported using banned solid fuel cookers at Walhalla and Lake Narracan.
Erica and District Fire Brigade secretary Russell Wright, who attended the Coopers Creek campfire, said such incidents were all too common on Total Fire Ban days.
"The message to people that think they can blatantly ignore the law is: you will get caught, you will be found out," Mr Wright said.
"You potentially put people's lives at risk – not only your life but your friends and family and the community that you're visiting.
"It may not impact that one community, it may impact three to four communities depending if the weather conditions are suitable to cause a reasonable fire out of a campfire that has escaped from its normal place."
Rawson police Leading Senior Constable Ian Naughton said the onus was on members of the public to stay informed about fire restrictions during their camping trips by checking media and social media, observing signs erected in the area and "using common sense".
"There are numerous ways of doing it (staying informed) and if you're already out camping, look at the conditions," Ldg Sen Const Naughton said.
"If it's a stinking hot day with the wind blowing, common sense would say 'don't light a fire'.
"Police are taking a zero tolerance on fires being lit on a Total Fire Ban day… if you light a fire on a Total Fire Ban day you will be charged."
With Gippsland already so dry, Mr Wright said the Mountain Rivers region had "absolutely dodged a bullet" on the weekend of Saturday and Sunday, 19 and 20 December.
He said people who violated fire restrictions in the Coopers Creek area were often from Melbourne and the problem in those cases was often due to language and cultural barriers among international visitors and recent arrivals to Australia.
"Part of the issue is they (international visitors) often don't understand why we fear fire on a hot day," he said.
"They may come from a hot region where it's normal for them to have a fire to cook and clean and boil water… they just haven't got the concept of what it means to be a Total Fire Ban day."
Material about fire restrictions is now available in different languages and signs will soon be erected at campsites in the area using only pictures and symbols to help non-English speakers.
Authorities also try to get to individual campsites on Total Fire Ban days to advise campers about restrictions and hand out a 'Can I or Can't I?' flyer, also available from the CFA's website.
With the region so dry so early in summer, police are urging people to stay vigilant.
Moe Acting Sergeant Graeme Rankin said police had increased fire patrols.
"Lake Narracan is included as one of many areas that will be our focus," he said.