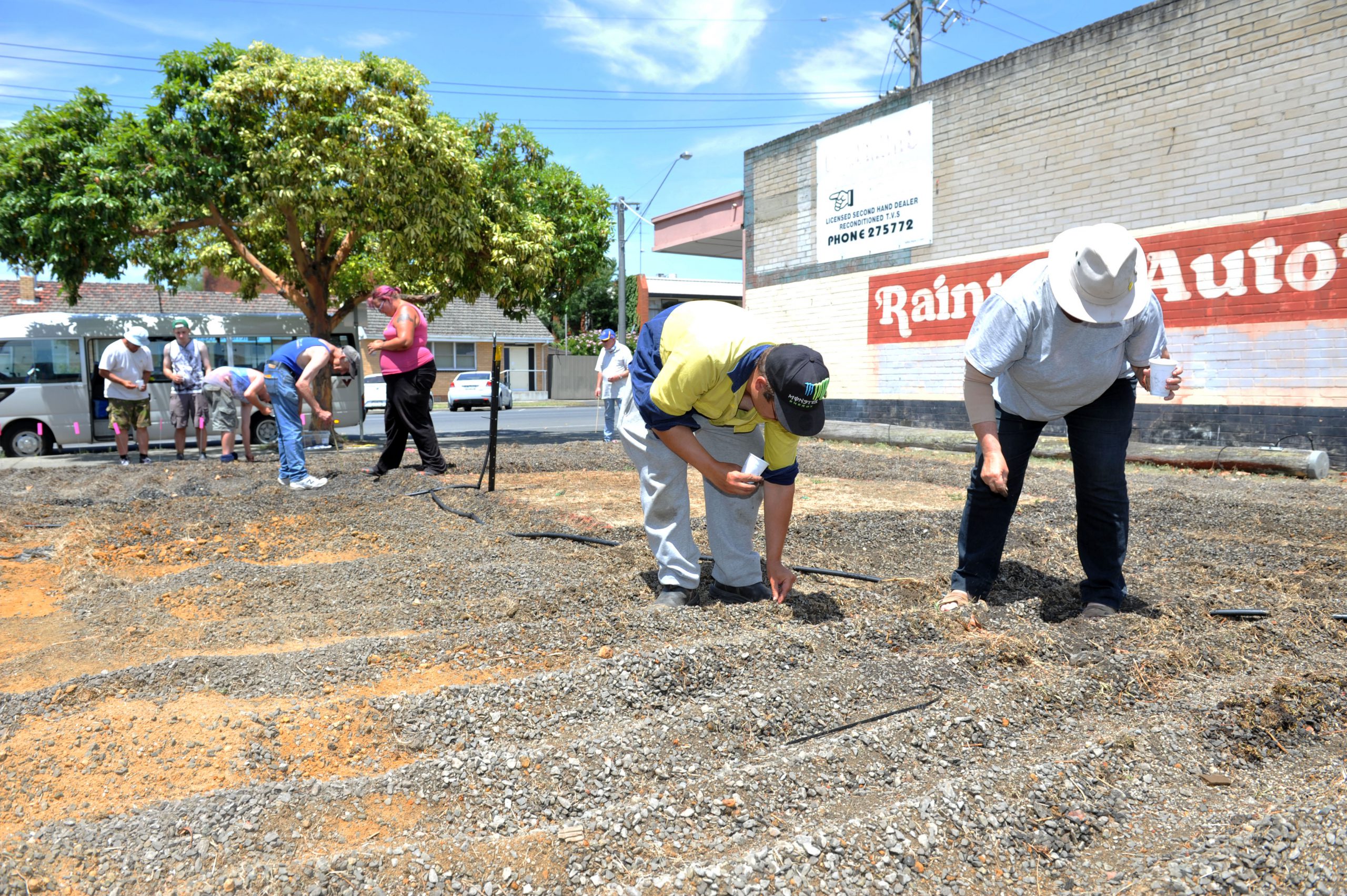 For those wondering what the Get Sunflowered project is bringing to the region, ReActivate Latrobe Valley committee member Peter Gibbons has the answer: jobs.
Two Work for the Dole participants, who have been preparing the sites and sowing seeds, will be employed at a nursery outside Ballarat over two months in the new year.
Their experience and skillset – to blossom under the supervision of sunflower expert Keith White – will return to the Valley where a pilot nursery is hoped to be established.
The nursery relies heavily on State Government funding and in-kind contributions, but if deemed successful, could lead to a permanent facility and potentially 22 jobs.
"At this stage it's realistic, but it could be much bigger than that," Councillor Gibbons, also with Latrobe City Council, said.
"The purpose of the Get Sunflowered project is that we've got to show people there are young people around here who want to do work.
"And also there's the huge amount of community support for the project and they want to be involved in it."
Dr White has had about 40 years of experience dabbling in the sunflower industry – breeding the plant, producing seed and selling to the cut flower markets.
As the general manager of Australian ornamental sunflower company Copsley Ornamentals, he will train the two Latrobe Valley employees throughout the flowering period.
They will work full-time, learning how to grow sunflowers, control insects or weeds and develop a range of hybrid plants.
"That's useful experience and if there was a more permanent site here in the Latrobe Valley, which I just think will be terrific, then those skills will be very useful here," Dr White said.
Having noticed the potential in innovative sunflower production, Dr White's expertise ranges from the traditional sunflower to pollen-free, dwarf plants and sunflowers suitable for the home garden.
He has been involved in a few overseas trials and believes the Latrobe Valley could support the cut-flower industry.
"Sunflowers have this feeling of wellbeing, they're attractive to people and I think there's a real opportunity to have much more growing of a diverse range of types for the cut flowers," he said.
"I could certainly envisage moving some activity here… and also to be growing sunflowers commercially and to be using that for people to be selling the flowers and for people to come and look at them."