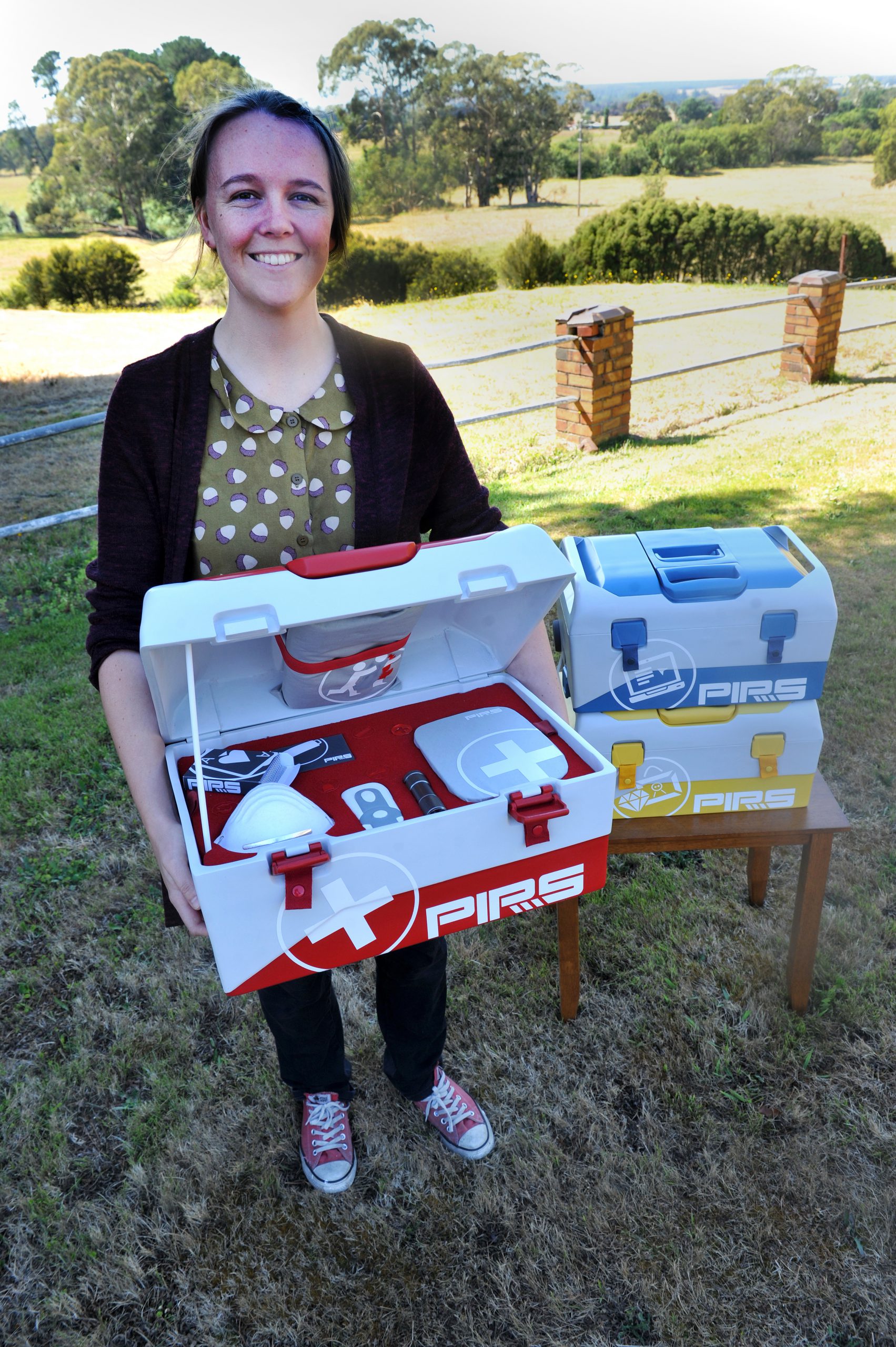 Sarah Roberts has put a year of creative energy into designing a storage system to help residents in bushfire-prone areas with the daunting task of evacuation.
The 22 year-old Tyers woman and Monash University student used the honours year of her Industrial Design course to develop and build a 'Personal Item Protection System'.
"The current system really relied on found bags: just suitcases, shopping bags, duffle bags, whatever the user can find at that time and that's really varied, depending on their situation," Sarah said.
"I thought having a more tangible product would help users a little bit more."
Sarah knows first-hand the challenges of evacuation, leaving the family home during bushfires in 2006 and 2014.
"It would just take quite some time and just deciding on what you wanted to take and what you didn't," she said.
"We were lucky fire didn't come close to us."
Basing her concept on items authorities recommend people take with them when leaving, Sarah designed five different types of cases, each made to house certain items safely.
A 'technology' case features foam partitions to secure things like cameras, while a 'valuables' case has foam cubes that can be removed to fit the shape of breakable items.
The 'emergency essentials' case includes a fire blanket, mask and first aid kit and there is also a case for other essentials and one for documents.
Sarah said the cases were coated with a resin that expanded into a foam that was fire retardant.
"I looked a lot at actually transporting it so they've got a lot of handles for easy use. The cases clip together so you can take them all at once," she said.
As part of the project, Sarah also conceptualised a phone application to complement the cases, where residents could input checklists and be notified about the fire.
"I would hope the system could help people evacuate a bit more quickly, so even if their house does succumb to fire, they don't lose everything, they still have their valuables and photographs."
Sarah said the next step in the development of the system would be to test the technology and look at ways to keep the cost down, however she was not planning to take it to that level at this stage.
She has received two separate offers to undertake industry-sponsored PhDs through Monash, one designing a better solution to stop elderly people from falling over on trams and the other working to prevent people falling asleep while driving.