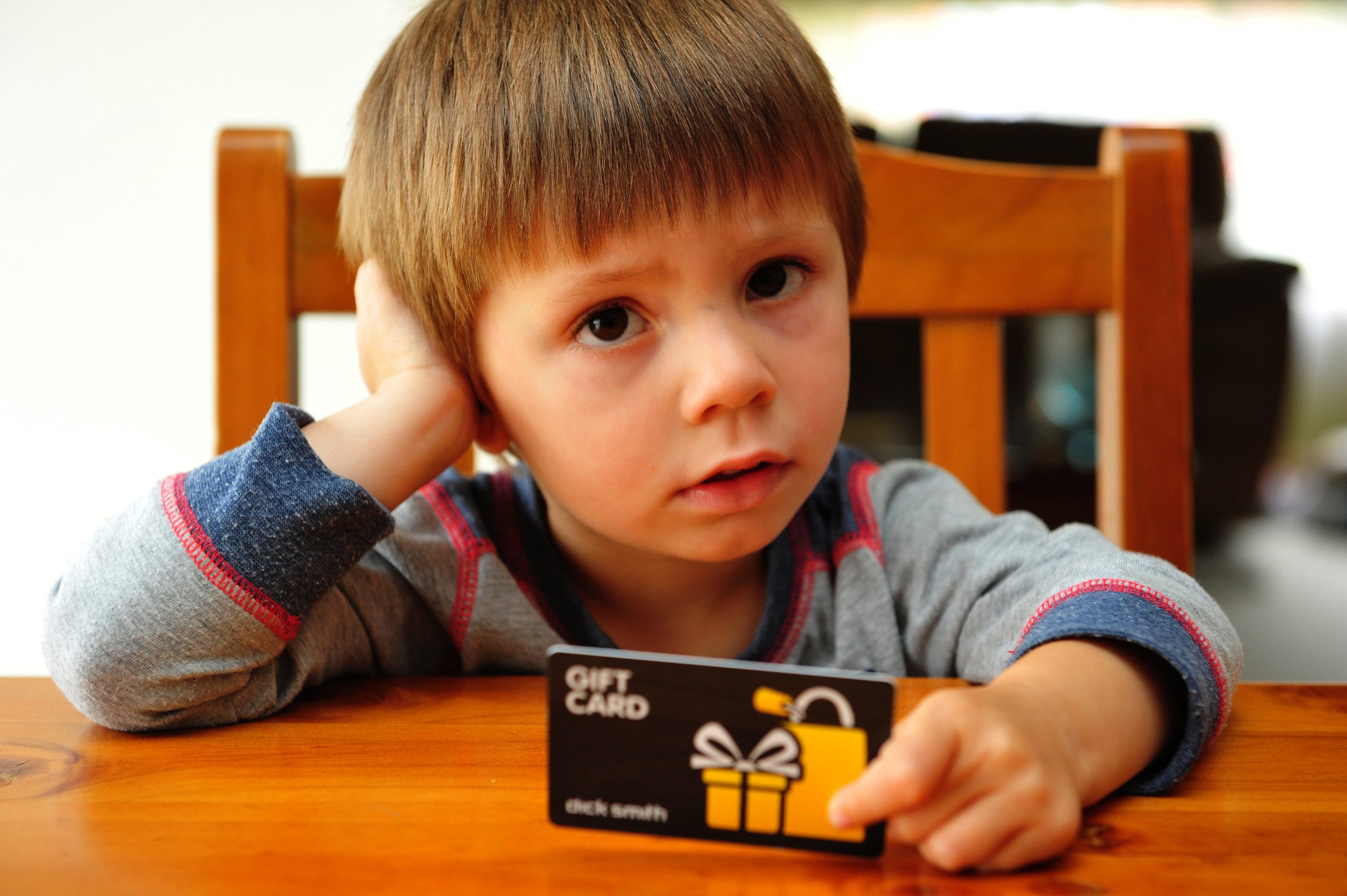 When Morwell man Paul Tindall received a $100 gift card for Dick Smith from his mother-in-law for Christmas he knew what he wanted to buy with it – a laser tablet for three year-old son Seth.
But during the Boxing Day sales when he tried to redeem the card at the Dick Smith stores in Traralgon and Morwell, he noticed something was amiss.
There were no laser tablets in stock and staff told him they could not order one in.
"We were going to get a laser tablet so he (Seth) could start using a tablet with learning games," Mr Tindall said.
After Dick Smith went into receivership this week, the Tindalls were left with what now amounts to a worthless piece of plastic.
Accountant Ferrier Hodgson, which was appointed receiver of Dick Smith on Tuesday after the company was placed into voluntary administration, immediately announced it would not honour outstanding gift vouchers or refund deposits.
Affected customers will become unsecured creditors, casting doubts over whether they will get their money back.
Mr Tindall said he was "very disappointed" and it was "unfair" the company had continued to allow gift cards to be sold in the lead-up to Christmas but now would no longer honour them.
"It's disappointing that honest people have gone in to do this (buy gift cards) and are being treated this way by a so-called Australian company," Mr Tindall said.
Along with others who have unused gift cards or lay-bys at Dick Smith stores, Mr Tindall can now do little more than wait.
Since the card was purchased with cash it appears unlikely to be refunded.
Latrobe Valley residents took to social media to express their anger and shock over the decision.
"They already have the money, so I don't see why you can't use the gift card," Facebook user Catherine Bott wrote.
One worker in Dick Smith's Morwell store posted on Facebook that staff had no idea of the impending receivership.
"As staff we didn't actually know this was going to happen at our level, if we did the cards wouldn't have been sold. Unfortunately we knew as much as everyone else did and were kept in the dark," the staff member added.
The future of workers at Dick Smith's Morwell, Traralgon and Sale stores is now uncertain.
Ferrier Hodgson partner James Stewart said it would be "business as usual" and employees would continue to be paid while the receiver searched for a buyer.
Consumer advocacy group Choice has provided information about what to do when a company collapses on its website choice.com.au