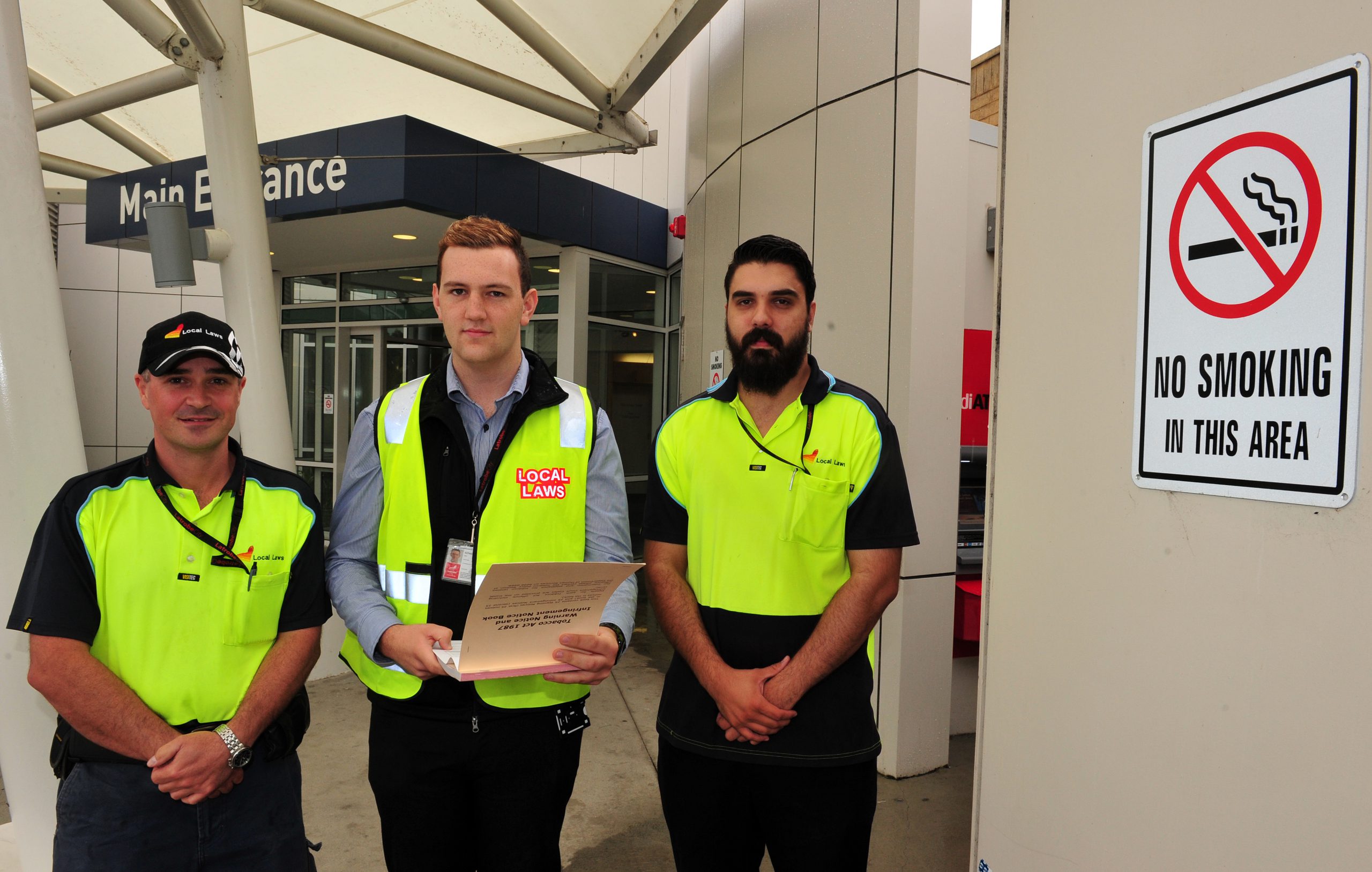 People caught smoking near the entrances of Latrobe Regional Hospital could now be fined up to $760.
Local laws officers from Latrobe City Council will begin patrolling hospital entrances from 27 January following the introduction of bans last year.
Smoking has been barred within four metres of entrances to public hospitals, community health centres, schools and other public buildings since April, but according to LRH, many smokers continue to ignore the laws.
"I have been contacted by patients and visitors to the hospital who are upset smokers have no regard for their health and wellbeing," LRH director of corporate services Gary Gray said.
"It's particularly disappointing people are smoking in full view of patients undergoing chemotherapy in the Gippsland Cancer Care Centre.
"For someone receiving treatment of a life-threatening illness-like cancer, it is distressing to look out of the window at people smoking."
Environmental health officers and local laws officers are now authorised to enforce the regulations.
Latrobe City mayor Michael Rossiter said officers would undertake random patrols at LRH. He said their first priority would be to ensure smokers understood the ban, however if a person failed to comply with the no smoking direction, an infringement notice would be issued.
The maximum penalty for someone breaking the smoking law is five penalty units, which currently equates to a fine of $760.
The smoking ban is in addition to LRH's existing smoke-free policy which applies to all indoor and outdoor areas within the hospital's boundaries.