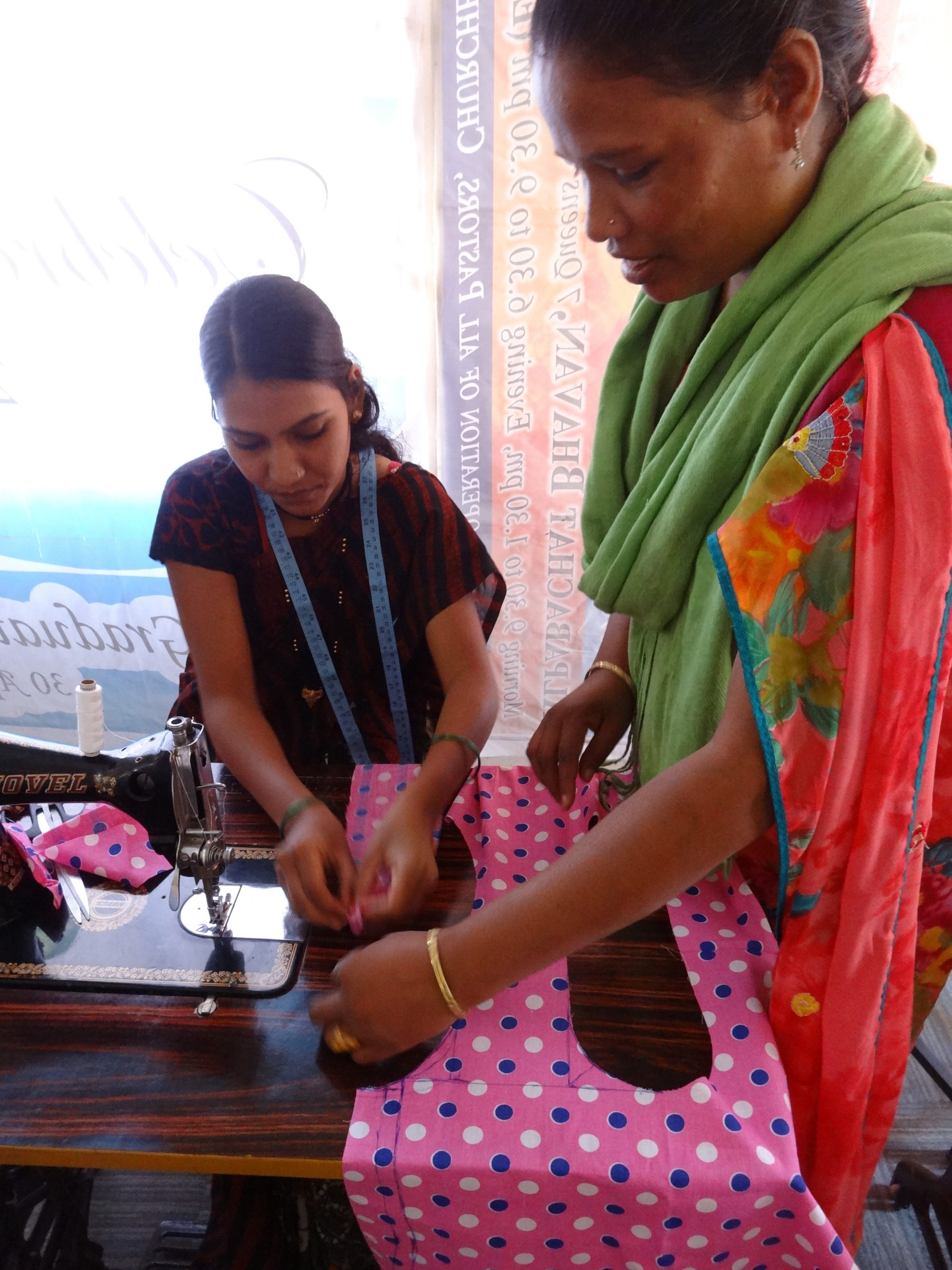 On the first night Latrobe Valley mother-of-three Kelly Stevenson spent in India, she cried.
"The poverty, the smell and the pollution and the rubbish and the beggars banging on your window of the car – it was really confronting," Ms Stevenson said.
The Sunday School music teacher and Moe New Life Op Shop manager has recently returned from two weeks travelling through rural Indian villages.
She was given the opportunity to see who the shop's proceeds helped and found herself meeting women, men and children learning new skills to increase their family income.
"It's okay to hear one thing about what we do and where the money goes," Ms Stevenson said.
"But when you see it… you can see the difference that it makes in peoples' lives over there."
The op shop helps fund community development centres, established by Two Hands International, formerly Christian Outreach Ministries, which train communities in health and childcare, education and business skills.
This ranges from tuition for school-aged children, through to sewing classes for women and disposable plate-making workshops for men.
"(A highlight was) seeing the women and the men be empowered by being able to have a skill and learn how to look after themselves and look after their family if need be," Ms Stevenson said.
"And seeing the children be able to go to school and learn English. It's just given them such a start in life that their parents may not have ever had."
Two Hands International establishes the centres in villages where poverty is rife.
The Christian organisation trains a team of two – usually husband and wife – to facilitate literacy, numeracy and health education while helping women develop a small business.
The idea is to empower locals to become financially independent and give children the chance to break the poverty cycle.
The two weeks in India was not a life-changing experience for Ms Stevenson, but it did change her perspective.
"It's just given me more of an appreciation for what we have," she said.
"I never would have thought that (I would have) such a responsibility to help these people.
"And to just know their lives have changed, because of the compassion of people in another country, it's really cool."
This year the shop's proceeds will go towards obtaining a new vehicle for a development centre manager, whose former car no longer works.
This will allow the manager to travel and ensure everything is running well.