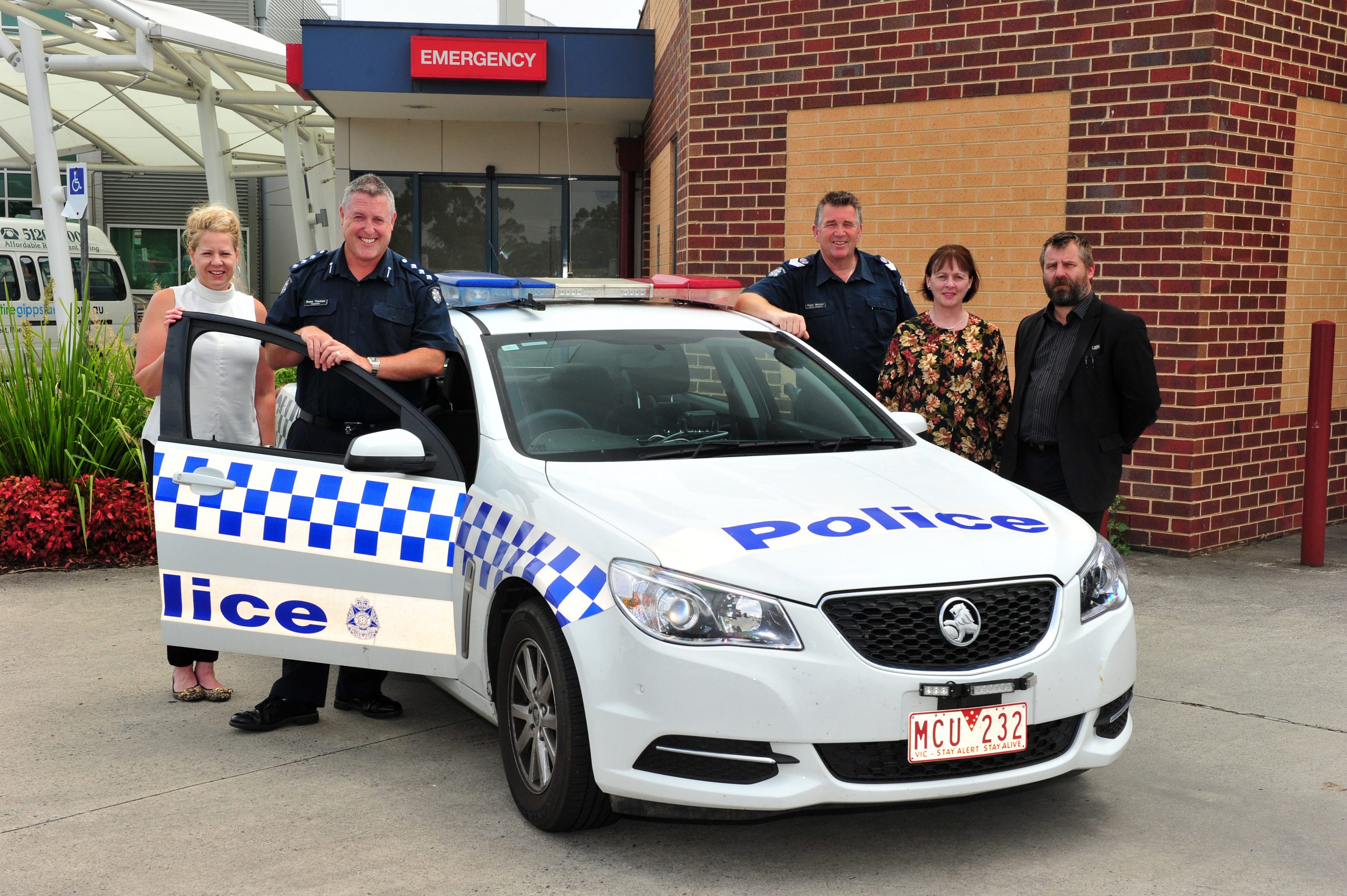 A new partnership between local police and Latrobe Regional Hospital aims to provide a faster response to people experiencing a mental health crisis, free up police resources and ease pressure on the emergency department.
From tomorrow, a mental health clinician from LRH will be based at Morwell Police Station each afternoon and into the evenings to assist police in the field to respond to people needing specialised mental health support.
Currently, if a person is experiencing a mental health crisis and poses a risk to themselves or others, police take them to the emergency department for assessment, where they wait with the patient until that assessment is underway.
"I think in Gippsland we've got reasonably high rates of people coming in police custody into the emergency department," LRH director of mental health Cayte Hoppner said.
"So we're finding people are waiting a long time to be seen by mental health services, you've got police resources tied up, people aren't getting timely access to care."
Ms Hoppner said the majority of people arriving in police custody through the ED who were seen by the mental health team were discharged home.
"The majority of time it's not acute care, they actually need some sort of service, but not necessarily an acute service," she said.
Ms Hoppner said having clinicians conduct assessments on the front line would help ensure people seeking help could be connected to an appropriate program to assist with their recovery.
"This program is assessing people in the community and hopefully at their home or in another place where they can then be linked in with the right resources and the right follow-up and care," she said.
"You want a more timely response and you want people to be referred to the appropriate service, whether that's a mental health service or another service, so that you're avoiding people coming into ED and avoiding the many hours of police time it takes."
Latrobe Police Inspector Dean Thomas said the amount of time police spent dealing with mental health issues was "significant" and he had noticed a dramatic increase over the past few years.
He said under the new arrangement, a divisional van crew would attend a location, and assess whether it was necessary to call the clinician, who would then arrive with another police officer to make an assessment in the field.
The divisional van could then be freed up.
"It may be necessary to keep the divisional van there until the end, but we won't be getting tied up bringing that person back to the hospital unless it's deemed necessary by the clinician," Insp Thomas said.
"This program will also provide our members with a lot of learning from the clinician," he said.
The Mental Health and Police Response initiative has been funded by the State Government and has already been rolled out to other areas across Victoria.
The LRH clinicians will work with police in the Latrobe area, but also offer telephone support to police elsewhere.