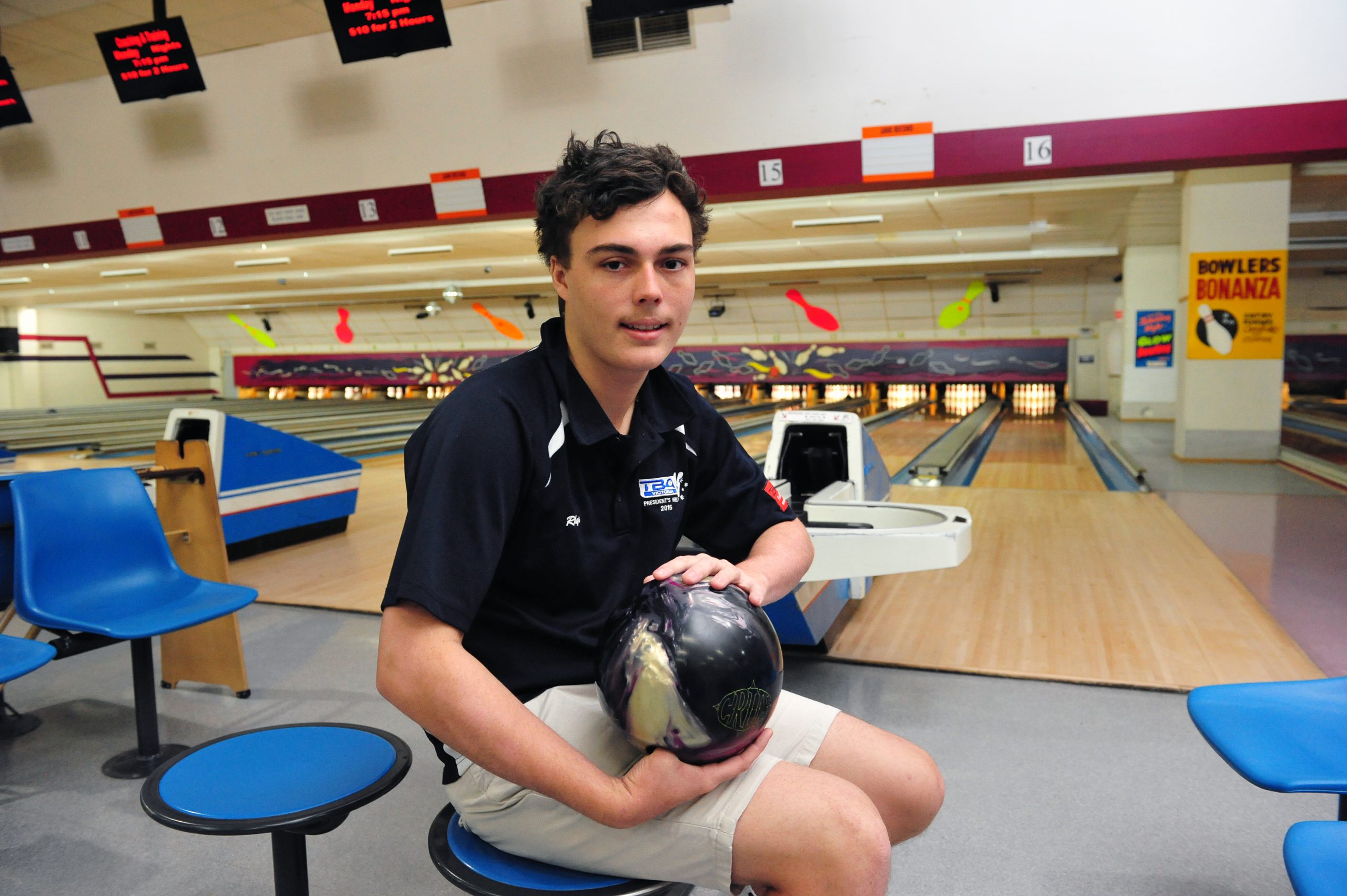 RHYS Woszczeiko has always had big bowling shoes to fill.

Both his father Bryan and brother Bryce are accomplished tenpin bowlers who have represented Victoria, an honour 16 year-old Rhys earned for the first time last year.
Now he's poised to bowl them both over by becoming the family's first to put on the green and gold.
Rhys secured a place on the Australian side for the 17th Asian Schools Championship in Hong Kong later this year after booking his spot at recent trials in Point Cook.
"When I first made the team it was just disbelief. I thought I had a chance but not a major one," Rhys said.
"I was a bit nervous at the start (of the trials), but I was alright by the end, (despite) a touchy finish."
Four spots were up for grabs on the national roster at the January selection trial, and Rhys was on the ball from the opening game.
He scored 255 to kick off his campaign and was then consistently in the high 190s throughout the first day of tryouts.
The scoring on day two proved tougher as Rhys started with a 181-game followed by another 255.
Scores in the 200s ensured Rhys outscored the best junior bowlers from around the country to secure the number one spot on the team.
Rhys, who will represent Victoria for the second consecutive year in April, said he was looking forward to the chance to take his game international.
"(Now the) ultimate goal would be to win a medal, but at this stage just going overseas for the first time to represent Australia is amazing to me," he said.
Like his father and brother before him, Rhys began playing tenpin aged seven, before competing at 'Goldpin' level for Morwell against other Victorian centres from the age of 10.
By the time he was 13 he knew he wanted to pursue the game to higher levels, and had the perfect resources already at hand to make the leap.
"Probably about that 13-14 stage I started to get more competitive with my brother behind me and Dad coaching me," Rhys said.
"It's amazingly helpful to have Dad and Bryce; their experience from the past has helped me a lot."
Rhys regularly competes in adult competition and helped form a Woszczeiko triumvirate for last year's country cup at Morwell Tenpins.
Still chasing a perfect game of 300 – Rhys' high score is 289 – the young national representative is already ahead of the curb when it comes to the mental game.
It's all about staying in your own lane.
"You have to keep focused on yourself otherwise you'd be watching their scores up and down the centre," he said.
For more information about Morwell Tenpin phone 5134 6450.