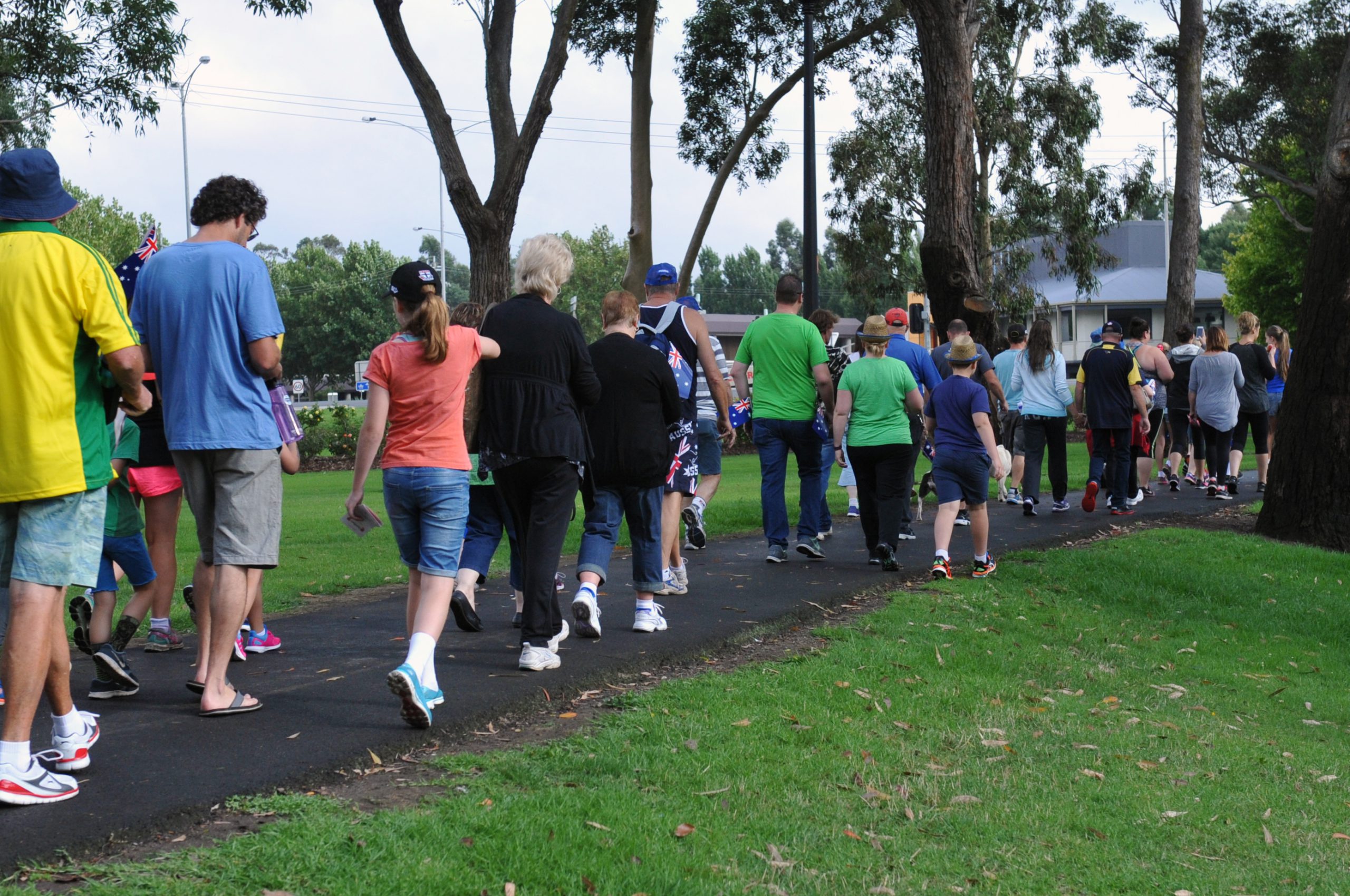 The community turned out in drovers to mark the 20th annual Australia Day Heart Walk at Traralgon on Tuesday.

Coinciding once again with Traralgon's celebrations at Victory Park, this year's heart walk attracted about 600 participants.
Community members walked, rode and brought along their dogs for the family-friendly Australia Day event, with two courses available – a 2.7 kilometre or 4km route.
Participants were invited to a pre-walk fitness class hosted by a local gym while fresh fruit was also provided for energy.
Event co-host and FareShare chief executive Marcus Godinho said the event was a great opportunity for the community to get together and do something healthy.
"It's an opportunity for people to get outside, grab some fresh air and do some exercise," Mr Godinho said.
"They can then refuel after the event with the barbecue breakfast."
He said the community returned year after year to support the annual walk.
"It's always such a great turn out and we couldn't wait to get involved this year," Mr Godinho said.