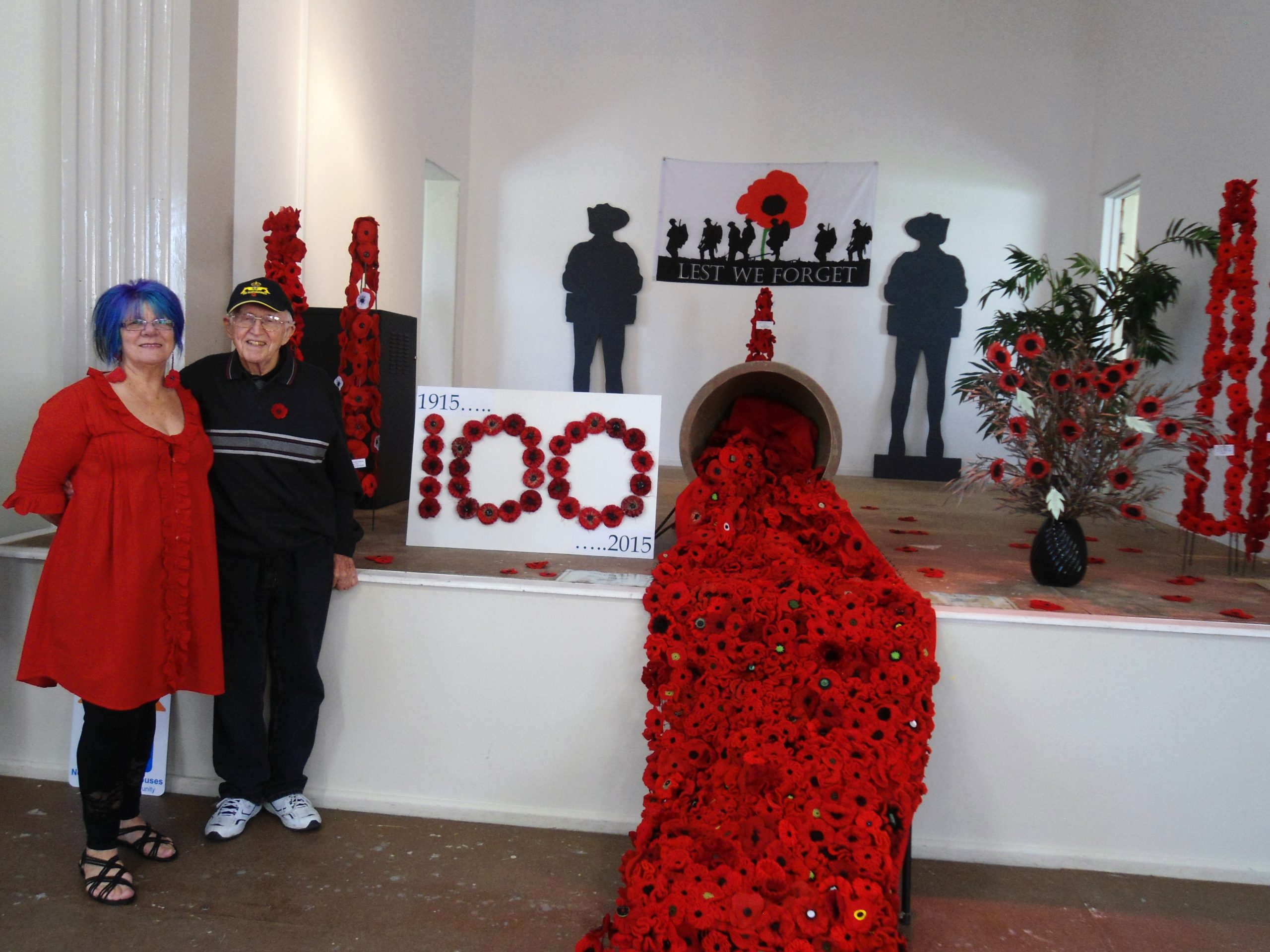 A vibrant poppy display commemorating 100 years of Anzac has been named Latrobe City's 2016 Community Event of the Year.

Organised by Jenny Poon from Traralgon Neighbourhood Learning House, residents from Metung to Melbourne came together to hand-make about 9000 poppies to symbolise the historic event.
A group of volunteers at TNLH then hand-stitched the poppies together.
The final creation was displayed on Anzac Day weekend last year at the VRI Hall, attracting hundreds of visitors.
Ms Poon said the group was honoured to have received the Australia Day award.
"We are extremely excited about receiving this award because it was a project that brought the whole community together," she said.
"The poppies came from far and wide and while it was slow starting, people soon started sending us in so many beautifully created poppies."
Inspired by Federation Square's poppy project, Ms Poon set out to create a localised version.
"It was wonderful to be part of a larger project that commemorated the First World War," Ms Poon said.
"What's important was they were locally made by residents," she said.
Knitted, crocheted and crate paper flowers made up the display, along with WWI memorabilia.
Aboriginals were also recognised for their involvement in the war.
The exhibition has since been used by the City of Traralgon Band, the local cemetery trust and the region's historical societies.
It is currently on display at the Traralgon Library.
Ms Poon thanked the community for their support and in particular the people at the heart of making the project a reality.
"Janice Rowley and her friends in Morwell, Annette Arend, Charlie Bonnett, Marg Morrison, Diane Toogood, Dianne Maslen, Jan Marcello, Irena Rutkowski, Mary Ann de Hammel, Beth Batey and Helen Smith – I thank you all for your time and dedication to the project," she said.
"It wouldn't have been as successful as it was without your hard work."