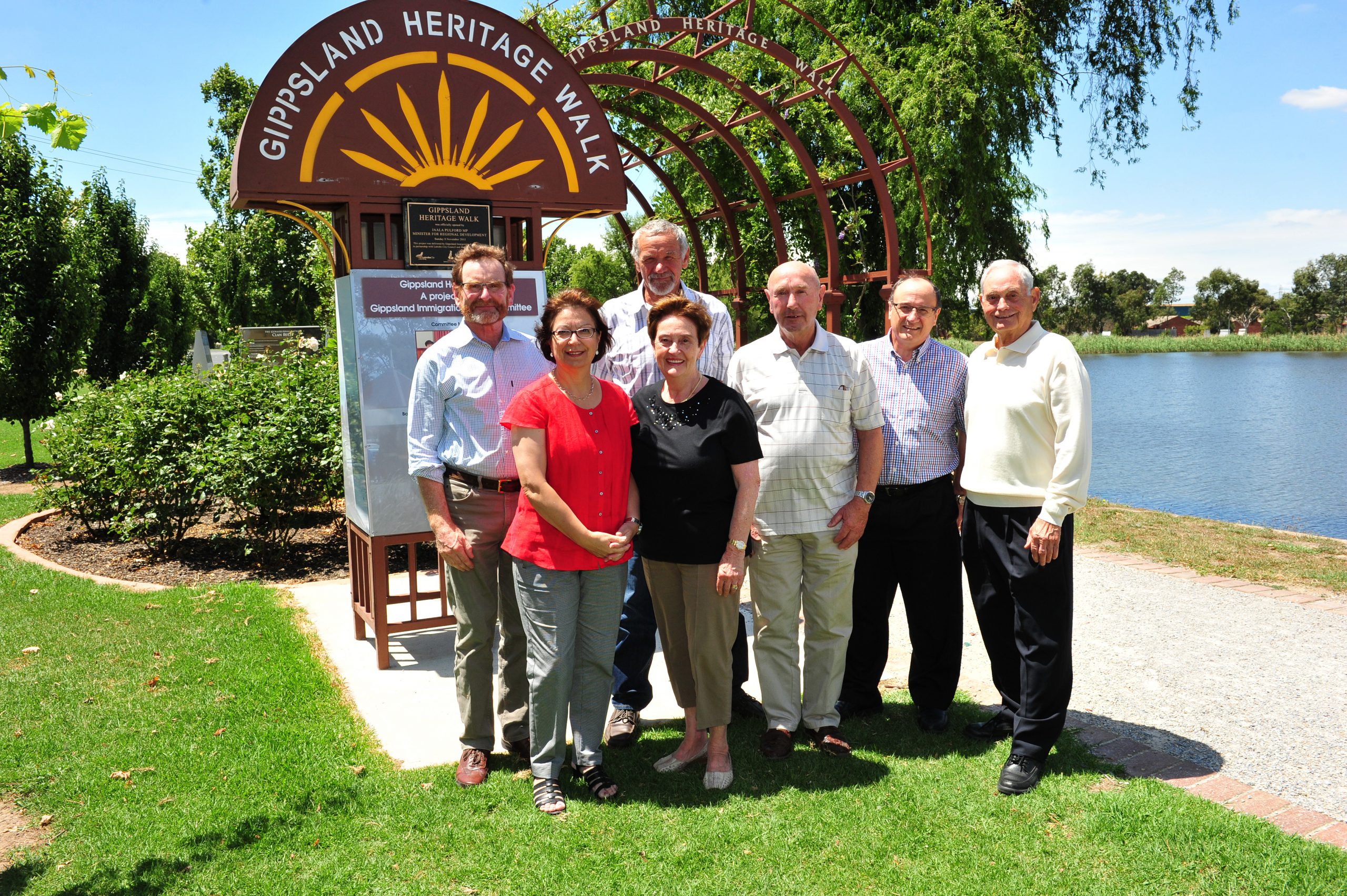 A COMMITTEE'S efforts to honour the contribution of immigrants to Gippsland was recognised as Latrobe City's Community Service of the Year.

Gippsland Immigration Park started out as a small project to recognise the Italian community and has since grown to include a covered Piazza and Gippsland Heritage Walk at Kernot Hall Lake, Morwell.
The park's first feature was the Immigration Wall of Recognition, which was completed in 2007 and now boasts the names of 2500 immigrants who settled in Gippsland.
A covered area called the Piazza project further honours immigrants.
While an original plan by chairman Don Di Fabrizio to build an immigrant museum/exhibition space on the lake was shelved, the park continued to expand in scope and in November last year the Gippsland Heritage Walk was opened.
The walk takes visitors on a journey around the lake, with panels documenting themes such as indigenous history, white settlement, the establishment of industry, immigration and sporting achievements by local residents.
Committee secretary Graham Goulding said the walk had evolved after an initial idea to document the history of Gippsland.
"First we didn't have a great idea of what it would look like, we knew we wanted to do a history of Gippsland but just what format it would take in the end emerged as we went along," Mr Goulding said.
Mr Di Fabrizio estimates he and Mr Goulding drove 5000 kilometres to visit dozens of historical societies in various towns around Gippsland to research the walk.
"It has been a very difficult project as far as getting the information," Mr Di Fabrizio said.
"But we love to do it, we don't do it because we want to receive a medal, we just do it because we want to do it."
He estimates more than 100 people visit the park daily to exercise, use the playground or have a barbecue.
The park is also now a venue for multicultural themed celebrations.
The committee plans to continue beautifying the park.