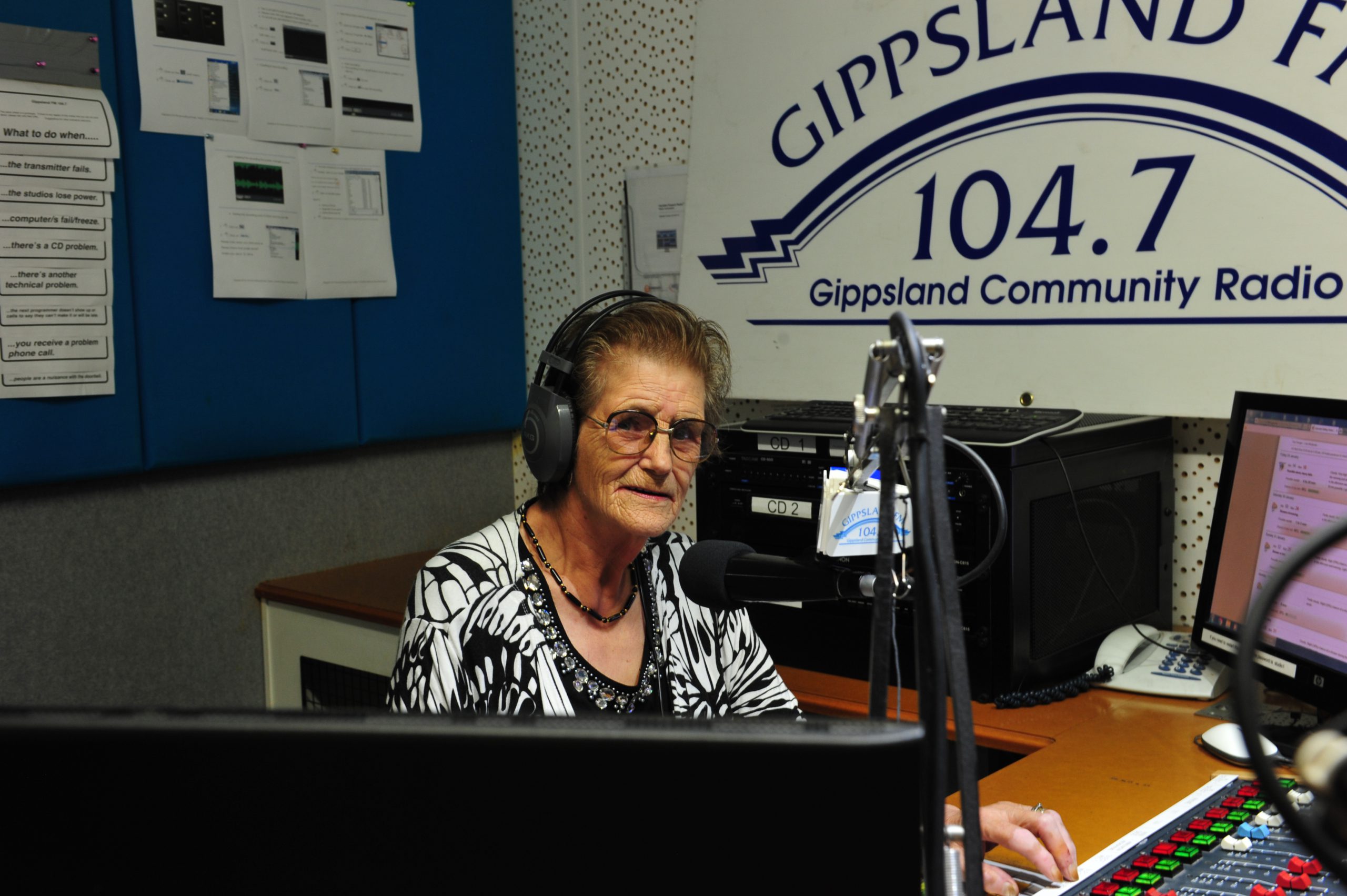 When Anna Laidlaw used to telephone commercial radio stations to request a melody by her favourite singer Daniel O'Donnell, she was met with 'Daniel who?'.

So she set about getting as many people listening to the Irish singer's music as possible, by taking matters into her own hands and producing a weekly program on community radio station Gippsland FM.
More than 20 years on, she is able to declare 'mission accomplished' – her show 'Daniel O'Donnell and Friends' has attracted a loyal following as a fixture of the station's programming.
"Those words just mean so much to so many people, not just myself," Anna said of O'Donnell's music.
"I guess because Daniel is who he is and he's such a giving person, people really took to Daniel."
On Friday, Anna hosted her final show.
"It is with a very heavy heart that I am giving it up," Anna said.
The love affair with O'Donnell's work began while Anna was recovering from a back injury.
"Our son Robert's neighbour gave him a cassette tape of Daniel O'Donnell and said 'maybe your mum would like to listen to this, my parents think he's just absolutely wonderful'.
"His songs were something that even medicine wasn't doing for me," Anna said.
From there, Anna got her hands on more O'Donnell music and got in touch with his Australian fan club, which eventually led to a phonecall from the man himself.
"I nearly fell out of my bed," she said.
It was the first of many communications between the pair, culminating in a large bunch of flowers arriving for Anna on Thursday.
She recalled, when O'Donnell first found out about the radio program, he asked 'will you give my friends a wee turn, please'?
And so, the program's title was born and Anna dedicated the next 21 years to promoting Irish artists.
Anna's work has included two trips to Ireland and across Australia following O'Donnell and building countless friendships at the radio station.
Anna plans to continue her other work at the station, working with volunteers to read local newspaper articles live on air for the vision impaired.