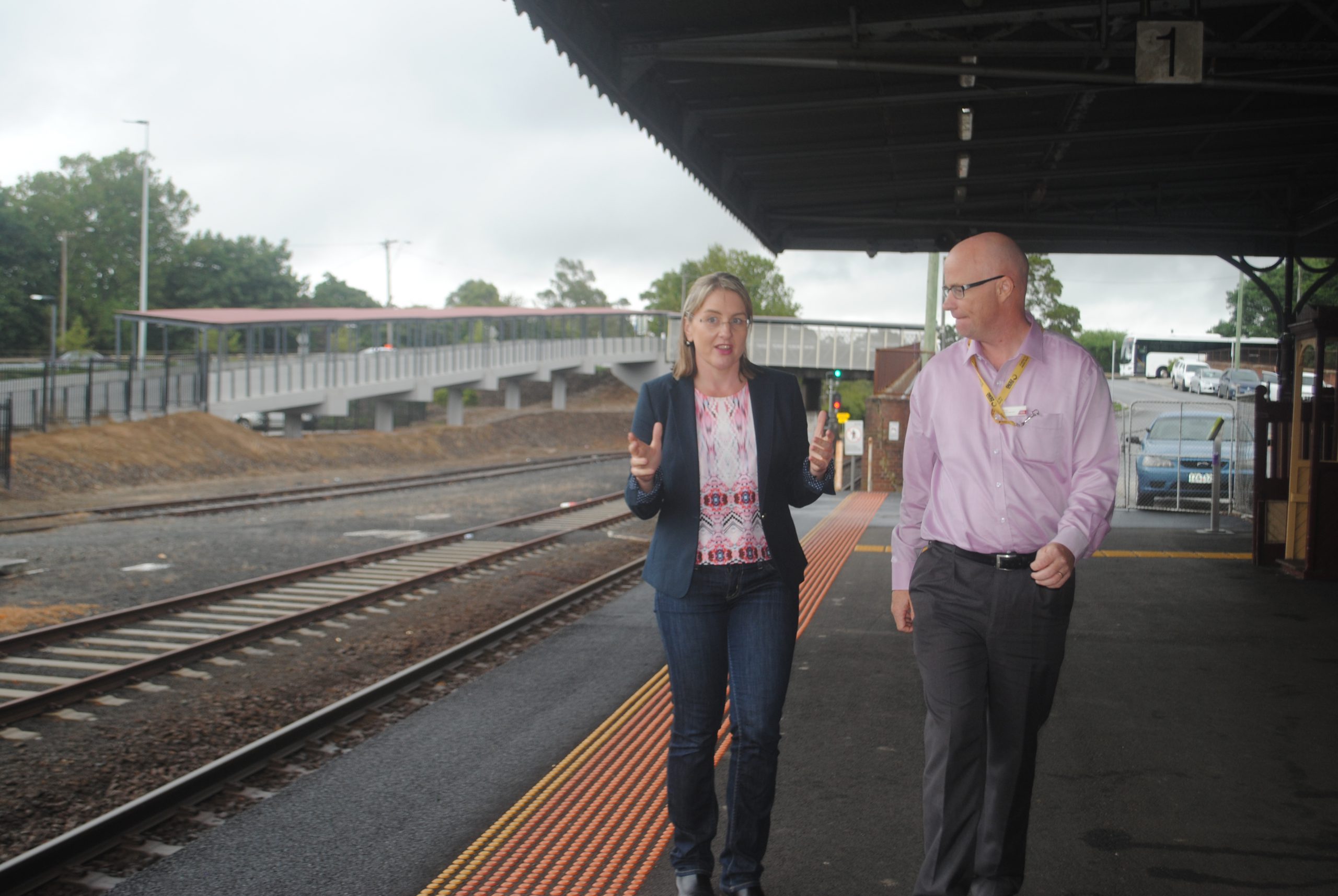 Public Transport Minister Jacinta Allan's visit to Gippsland has offered scant new information on the rail crisis plaguing the region.
The minister travelled to Warragul yesterday to gauge the opinions of V/Line users in an attempt to improve communication as the saga continues, saying the community would have to wait until today or tomorrow for an update.
That update is expected to include new timetable information and whether customers will continue to be offered free travel beyond this Sunday.
Ms Allan said it was important to provide passengers with "consistency of service" over the next few weeks, however there would not be a full return to service in that time, with buses continuing to replace a number of trains across regional Victoria.
"A big part of the effort is going into looking at how we can improve constantly the communication both with regular passengers who by-and-large do know how to find information, but also getting a broader message out to members of the community who may not use the service as frequently," Ms Allan said.
She said it was hoped an interim fix for the boom gate issue would be implemented by mid-March, allowing the line restriction for Gippsland VLocity trains to be lifted, pending the approval of the National Safety Regulator.
The high speed VLocity trains have been banned from operating between Pakenham and the city after one failed to trigger a boom gate at Dandenong on 15 January.
However, even once the line restriction is lifted, rail users could still experience service disruptions "potentially for a number of months" as work is carried out to address the rapid wearing of train wheels.
"It's no doubt that what's happening at the moment is incredibly frustrating, particularly so for Gippsland passengers because they are hit with both issues," Ms Allan said.
When asked whether Gippsland needed its own train line, Ms Allan said she would not rule any longer term matters.
Passengers are still facing hour-long delays.
Road coaches are replacing trains on the Traralgon line, except for the 5.27am and 6.37am Traralgon-Southern Cross train and the 4.58pm and 5.37pm Southern Cross-Traralgon train.
The 5.37pm train to Traralgon was delayed by about 90 minutes on Tuesday night due to a train fault on a previous service.