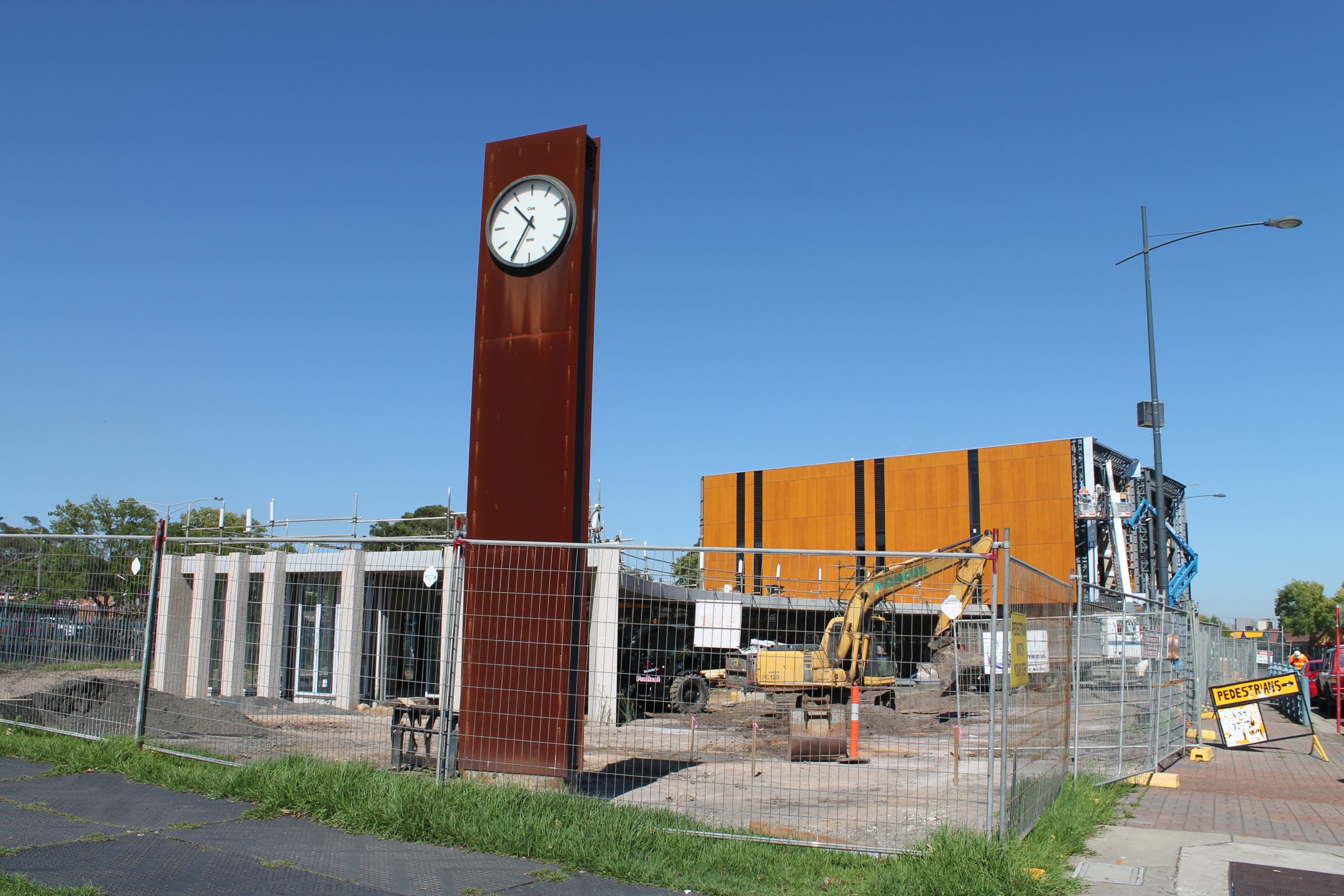 THE Moe rail precinct overhaul opening has been pushed back to late April or May, with unexpected wet weather primarily to blame.
Stage one had been slated for completion at the beginning of the year but works are continuing at the site.
The civic hub and library are now expected to be operational in May.
Paving, seating and other landscaping will soon take place at the eastern end of the precinct.
Latrobe City Council's general manager recreation community and infrastructure Steve Piasente said cladding and glazing was almost finished and the last of the glass roof would be installed soon.
"Works on the project are progressing well," Mr Piasente said.
"There is significant activity occurring on the site with more than 40 people working there on a daily basis."
On the ground and first floors, plastering is continuing, while mechanical equipment such as air-conditioning has been installed.
The building services installation is almost complete and power is expected to be connected to the building before the end of this month.
Inside the building, the timber veneer wall cladding will start in the next two weeks, while doors, windows and blinds on the ground floor will also be installed.
When finished, the project's $14 million first stage will feature a new library, council service centre, public meeting and research rooms, consulting suites, public toilets, a caf , and public plaza and green roof.