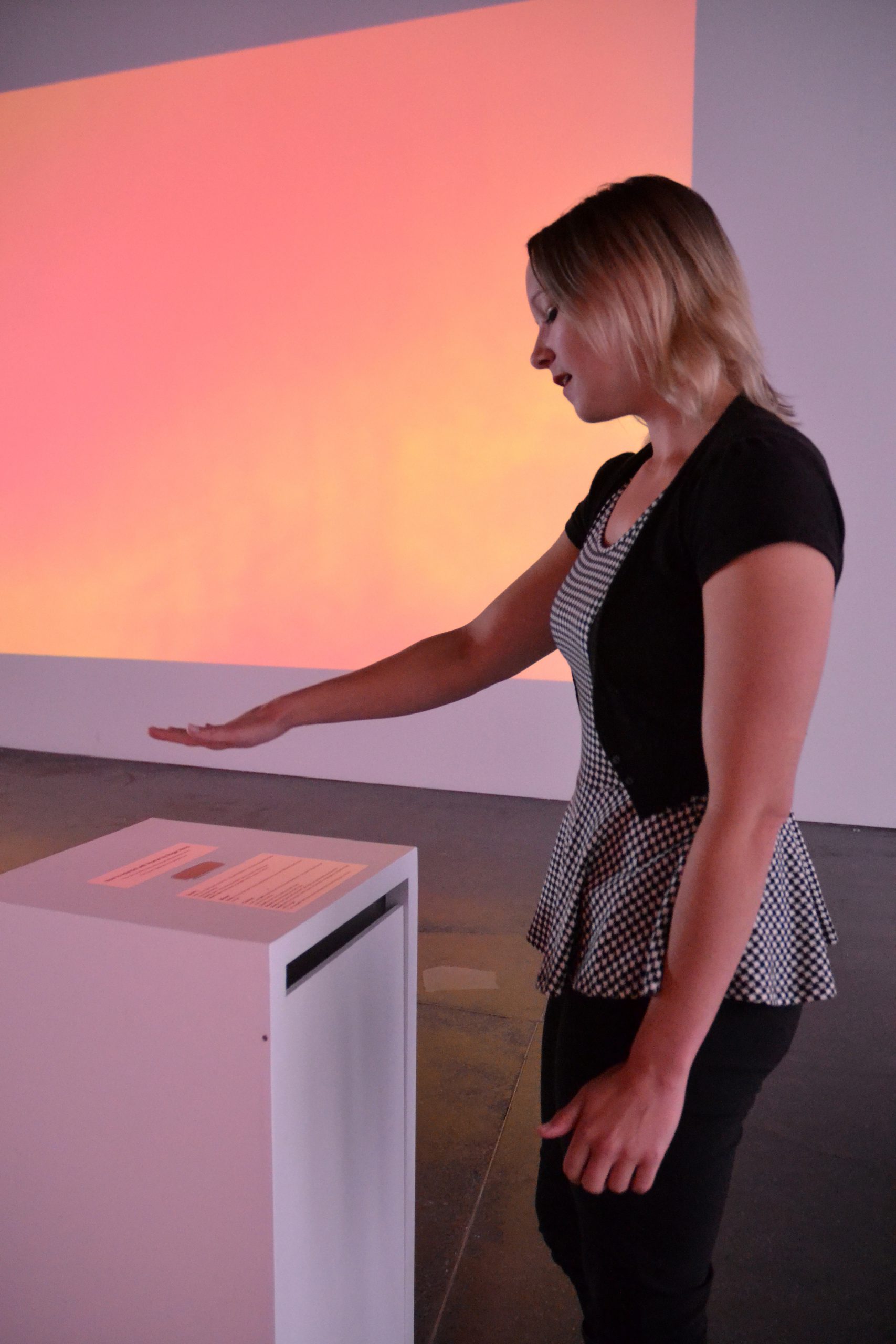 A painting of a woman or a bowl of fruit may be beautiful, but artist Roger Alsop wants the viewer to be a part of the artwork itself.

Moving one's hand slowly above a black, rectangular sensor, the texture and colour of two projected images alter using some of the most cutting-edge contemporary technology.
The Latrobe Regional Gallery exhibition 'Home' uses older landscape paintings in the Cbus Collection of Australian Art to create the projected images. Artists include Tom Roberts, Frederick McCubbin, Rupert Bunny and Arthur Streeton.
"So much of what we do in galleries is look at something and move onto the next thing, rather than have some agency in the work," Dr Alsop said.
"The work is as responsive to us as much as we're responding to the work. If the viewer is making the work as well, it's so much more enjoyable for them."
Dr Alsop explained the piece used games-based interactive, leap motion technology that tracks hand movement and translates the movement of a hand to the movement around the image.
"It allows the person who's looking at it to affect the colour and zoom in and out," he said.
The Melbourne-based practitioner, who also lectures at the Victorian College of the Arts, said he planned to do further examination with the artwork using microscopic filming and three-dimensional imaging with Melbourne University engineering and architecture and the University of Technology in Sydney.
Latrobe Regional Gallery senior curator Shelley McDermott said it was a fun exhibition that anybody could engage with, young or old.
"I think people will find it interesting that they can actually create the art work themselves and be a part of that process," Ms McDermott said.
The exhibition is open until 8 May.