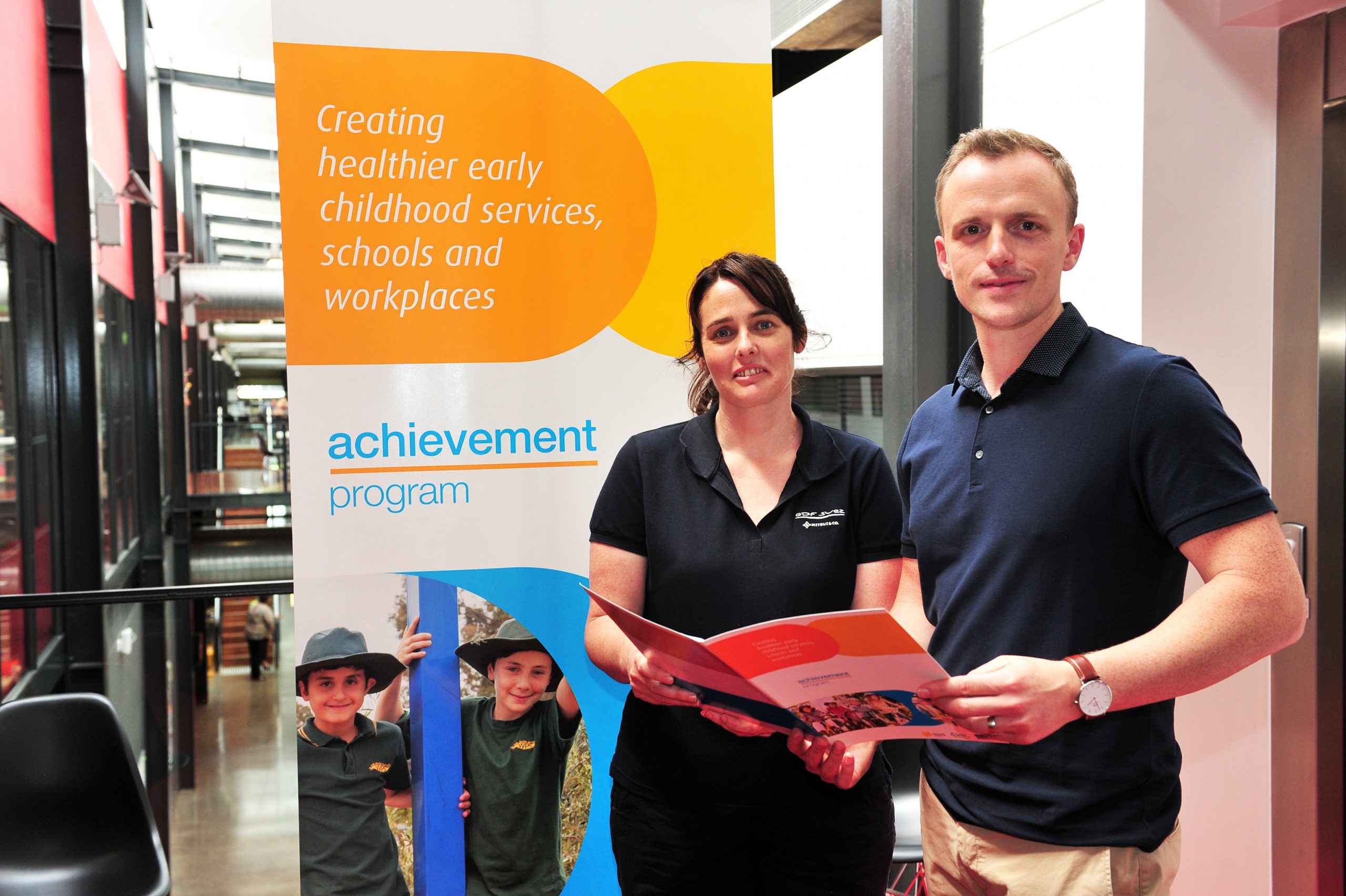 SOCIALLY-accepted practices that dictate not to smoke in workplaces are now switching to eating, mental health and physical activity as part of a Victorian-wide initiative.
The Cancer Council Victoria's Achievement Program supports health professionals to promote health and wellbeing in schools, early childhood services and workplaces.
On Tuesday about 40 health professionals took part in a specialised workshop in Morwell, where tips and resources were exchanged to create a healthier culture locally.
"What we're talking about when we say we're aiming to create healthier cultures and healthier policies is to make the healthier choice," Achievement Program manager Anthony Bernardi said.
"If you think about smoking, it is very much socially accepted we don't smoke within a workplace. We are trying to apply the same sort of theory to eating."
The Achievement Program provides a health and wellbeing framework, along with tools and resources, for organisations – including schools and workplaces – to create a healthy change.
Such a change has been occurring at GDF SUEZ Australian Energy's Loy Yang B and Hazelwood power stations since joining the program about two years ago.
GDF SUEZ health and wellbeing coordinator Catherine Ashford said the program's benefits involved accessing resources that were otherwise costly or only available in Melbourne.
She said although a similar program was already in place before signing up, the company now offered accidental counsellor training, yoga classes and promoted awareness campaigns such as R U OK?Day.
"I think the more people that are on board and the more expectation for people to access health and wellbeing activities in their workplace is a good thing," she said.
"It brings about a positive culture in health and wellbeing in more local workplaces."
Tuesday's workshop aimed to enhance relationships between Gippsland's health professionals and organisations to improve the region's health profile.
Victorian Department of Health statistics (2012) show about half of Gippsland's population does not eat enough fruit or vegetables and 13 per cent drinks soft drink daily.
Mr Bernardi said the program was unique in its approach by providing a framework in which to create healthier policies, but the decision-making was left to the organisations involved.
For more information about the Achievement Program and how to get involved, phone 1300 721 682 or visit www.achievementprogram.healthytogether.vic.gov.au