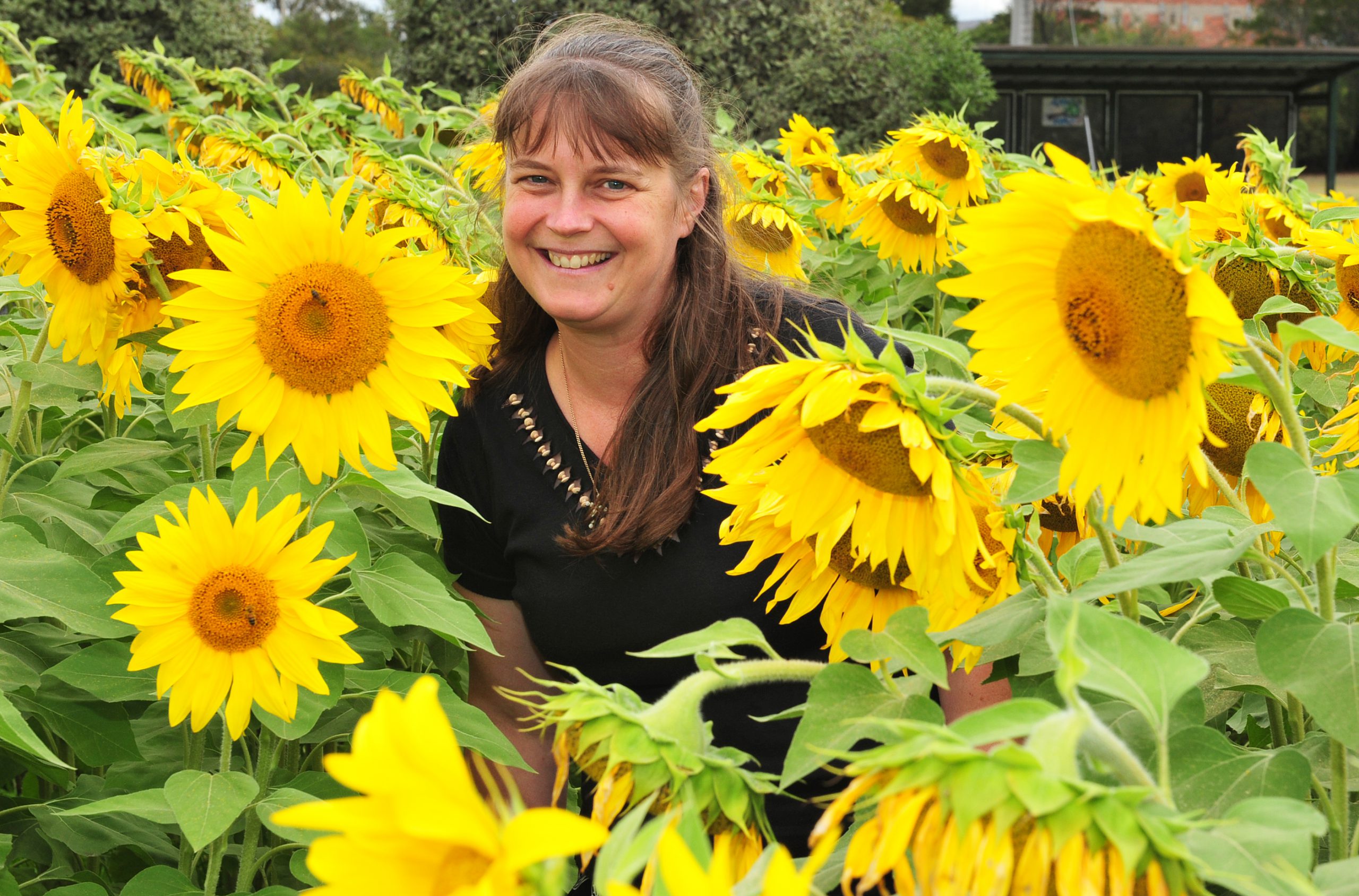 MINOR acts of vandalism to Latrobe Valley's fields of sunflowers have not stopped it from going ahead.
St Luke's Morwell Uniting Church member Anne Roberts said it felt like a "kick in the guts" to discover broken plants and bare soil where sunflowers once stood.
But she said one plant with a broken stalk had continued growing further downtown in a 180-degree rebound – a sign of resilience reflective of the people who planted it.
"As a community, Morwell's had lots of knocks over the years," Ms Roberts said.
"We can take the knocks and feel put down by them or we can band together and cooperate together, take some risks and then amazing things result.
"We've got so much strength and capacity in the community when we band together; acts of vandalism aren't going to define us or destroy that capacity."
Ms Roberts and her church group of up to 30 members are responsible for a single, winding path leading to a centre – its boundary a wall of yellow sunflowers.
She said the labyrinth, which continues blooming along Morwell's Princes Drive, reminded her of what a community could create when its members worked together.
Ms Roberts and Morwell Uniting Church Minister Tom Kirchner joined the ReActivate Latrobe Valley initiative to promote positivity around town.
Describing the blooming patches as simple creations that made people smile, Minister Kirchner said the church would continue its involvement in the initiative for future rounds.
"You can't help but be delighted when you see a field of sunflowers like that," he said.
"And something delightful gives you the message that, well there's something good in life, there is something to be happy about, something to celebrate, something to enjoy.
"And to just stop for a moment and enjoy it."
ReActivate Latrobe Valley co-director Rosalea Monacella said Morwell Uniting Church's involvement was exactly how the initiative had aimed to engage community groups.
"The proof is in the beauty of the labyrinth and how spectacular it actually looks," Ms Monacella said.
She said although a few plants had been damaged at various sites, "in the scheme of a million sunflowers", it was "incredibly minor".
Three garden parties, hoped to begin on Easter Sunday, are planned for sites at the Old Moe Hospital, Morwell's Beattie Crescent and Traralgon's Cooinda Hill.
This year's project received help from international designers, industries and local community groups, with several organisations already showing their interest for next year.