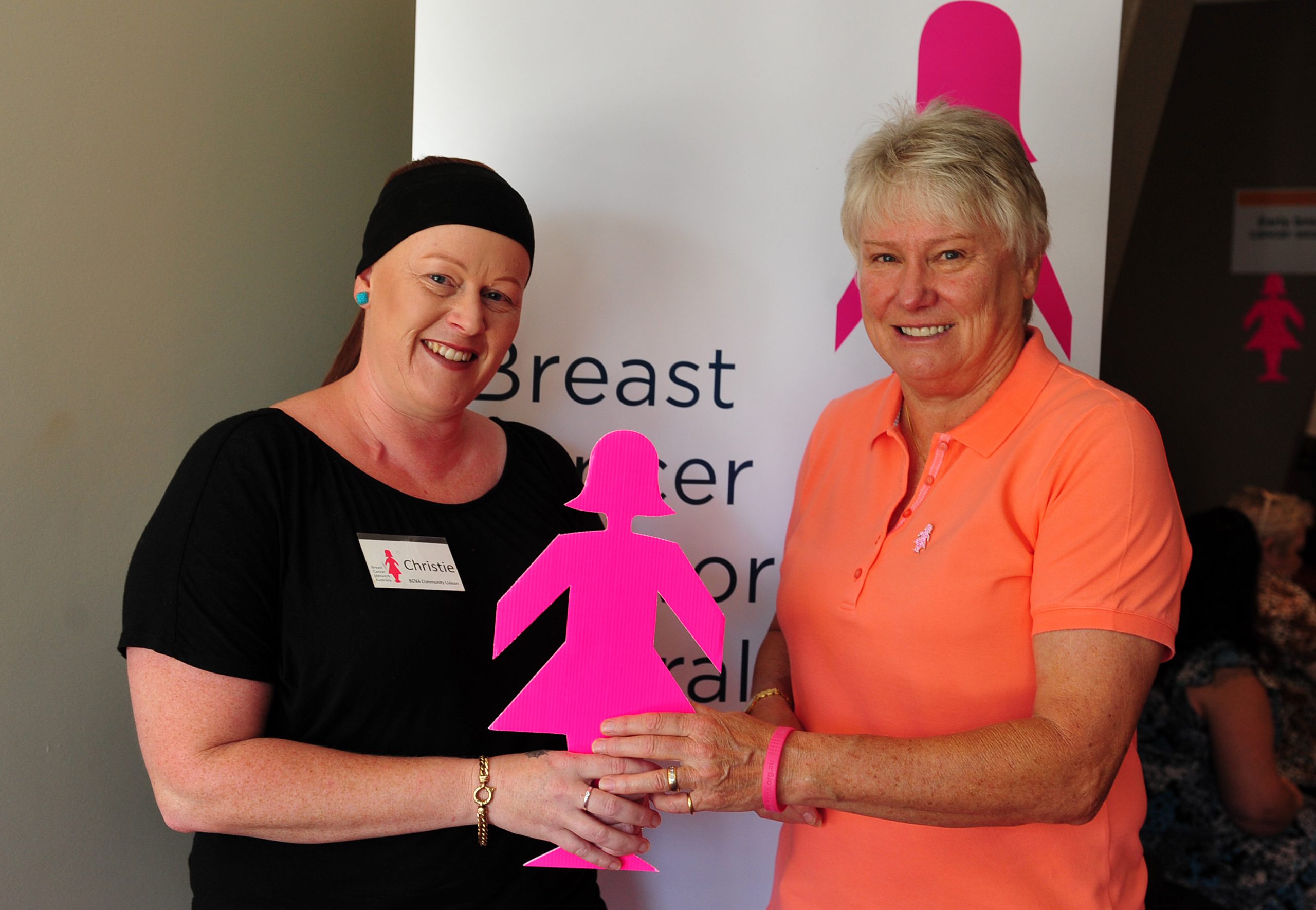 THE journey is different for every person diagnosed with breast cancer, and Olympian Raelene Boyle's own story is no exception.

The champion sprinter was diagnosed 20 years ago when she was healthy, still at her racing weight and "life was good".
"I was 44 (years old), I was probably still trying to get my feet on earth with the reality of a normal life (post-athletics) and it just came as one hell of a shock," she said.
"From that (diagnosis to surgery and treatment) it was a pretty quick rollercoaster.
"It happens with a lot of our women, they don't get a lot of time to have to come to terms with it before being thrown in the deep end of the treatment. I was like that, I was lost."
Ms Boyle said she tried to deal with her cancer diagnosis and treatment the way she had dealt with life as an athlete.
"Every day is training and you think you can't do it for another day but if you have a good coach and good people around you, they'll tell you to just take it day-by-day," she said.
"Just work around the one day and what you've got to do on that day. Forget it once it's done because if something's gone wrong you're not going to be able to change it – you just move forward to the next day."
Ms Boyle acknowledges not all women can draw on a background of training as an elite athlete, but said those who had raised children knew how to similarly live "day-to-day".
While she is now doing well, she warned that people with breast cancer were never fully cleared and regular check-ups were still needed.
"Due diligence is vitally important for the rest of your life," she said.
Ms Boyle, now an ambassador for Breast Cancer Network Australia, was in Traralgon for an information forum hosted by the organisation yesterday.
The forum brought together breast cancer and health experts, survivors and families from across Gippsland, including Sale mother-of-three Christie Wood.
Ms Wood was 34 years old when she was initially diagnosed in 2011 and went through various methods to treat her breast cancer.
But in June last year she was diagnosed with secondary breast cancer.
She is now receiving treatment to test the interaction between chemotherapy and a clinically trialled drug.
"It was a bit of a kick in the pants but again we are just doing everything our treatment team are telling us to do and hoping for best case outcomes," Ms Wood said.
Ms Wood works with Breast Cancer Network Australia in community liaison.
She said the forum would help people diagnosed with breast cancer and their families to understand there was support available to them.
"It shows people that they're not alone, they've got that information at their fingertips," Ms Wood said.