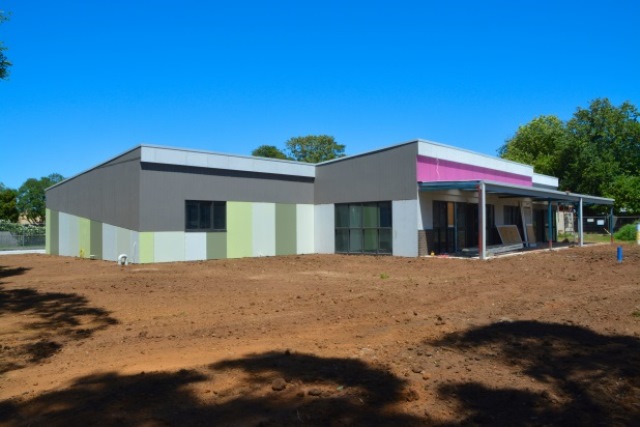 Construction work on a new $1.13 million integrated children's hub in Drouin is nearing completion.
The facility will include a kindergarten and other childhood services on the same site as the Drouin Primary School.
"The new facilities can accommodate up to 44 kindergarten places, in addition to having before and after school care facilities, supported playgroup, and maternal and child health consulting rooms," Baw Baw Shire mayor Joe Gauci said.
"All the finishing touches are being made now, including landscaping and the addition of an outdoor storage shed," Cr Gauci said. New parking spaces have been created near the school.
SOUTH Gippsland Shire Council will again seek Federal Government funding to restore the Port Welshpool Long Jetty.
Councillors voted recently to make the restoration a priority project and apply for $4.6 million from the government's National Stronger Regions Fund.
The project already has a $1 million allocation from council and $5 million commitment from the State Government.
The Great Southern Star
A missing section of the Great Southern Rail Trail has been finished and opened to the public.
The trail now stretches an unbroken 69 kilometres from Leongatha to Welshpool.
The $1.89 million project included the construction of 2.6 kilometres of trail between Koonwarra and Meeniyan, the replacement of one bridge and the refurbishment of two other bridges.
It is expected to provide a $5 million annual boost in tourism.
South Gippsland Shire mayor Bob Newton said the next step would be to extend the trail to Dandenong.
Meanwhile, the council has thrown its support behind a push to return rail services to south Gippsland.
Council voted to forward a petition to Public Transport Victoria, calling for the line to be reopened between Cranbourne and Leongatha.
The Great Southern Star