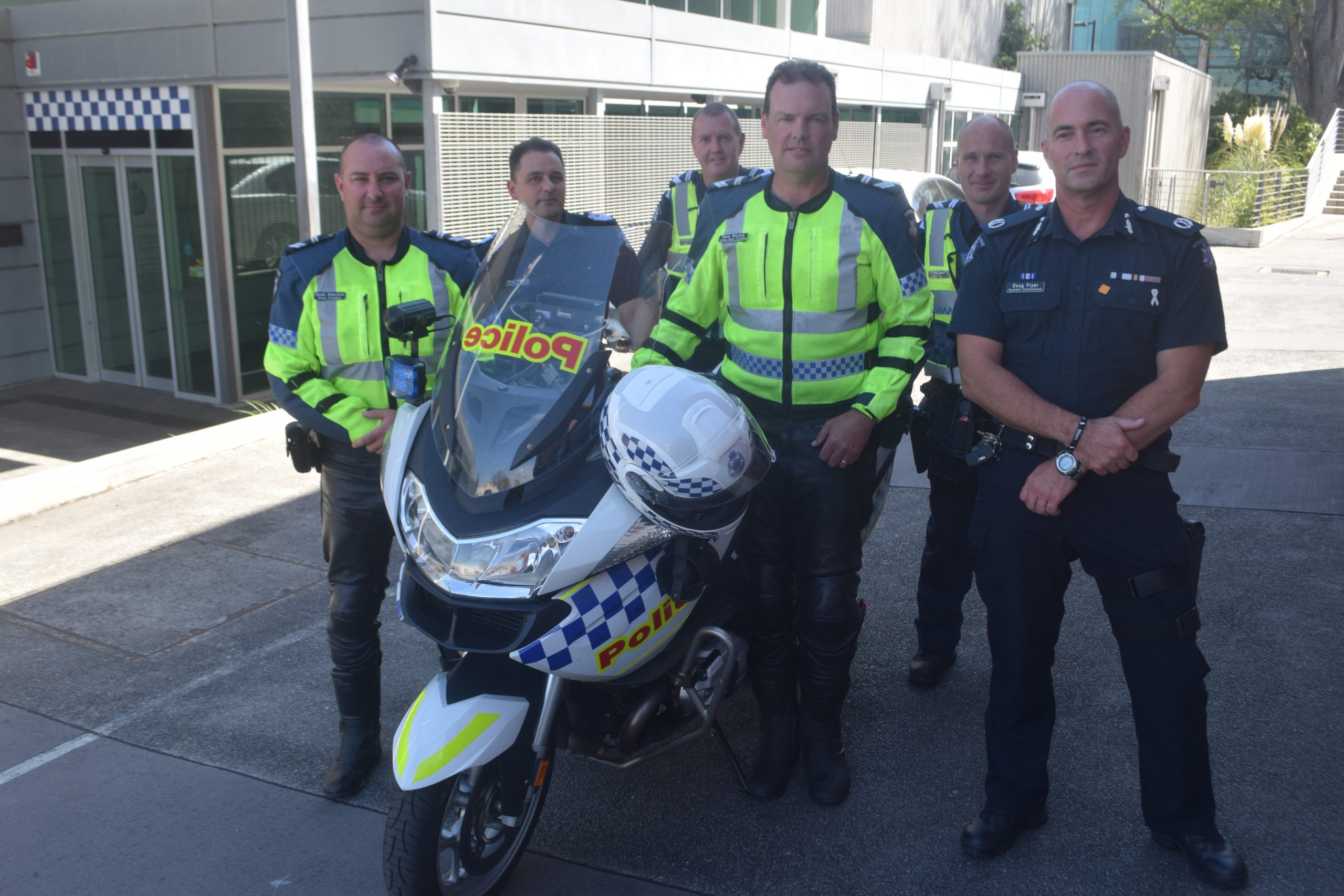 The head of road policing in Victoria has called on families to make sure their loved ones drive safely, following a horror start to the year in Gippsland.

So far this year 61 people have died on Victorian roads – 15 more than at the same time last year.
Nine of those deaths have occurred in the Latrobe, Baw Baw, Bass Coast and South Gippsland region.
Three died on roads in the Latrobe Valley area in the space of just six days last week, including an 18 year-old Traralgon man on Morwell River Road, and a 62 year-old Yallourn North woman and 64 year-old man who collided head-on at Maryvale.
Assistant commissioner of road policing Doug Fryer spoke to The Express during a visit to Morwell on Thursday and said statistics equated to a life lost on Victorian roads almost every day this year.
"What that means is every one-and-a-half days the community is losing one of their own members; that piece of the community puzzle can never be replaced," he said.
"Every one-and-a-half days we're having a funeral either in a chapel or a synagogue or a church or a mosque saying goodbye to someone who should not have been lost."
Eastern region division five traffic advisor, Senior Sergeant Peter Shallard said a combination of factors had contributed to the "extremely disappointing" high number of lives lost in Gippsland.
"It's fatigue, speed, distractions (such as the use of electronic devices)," Snr Sgt Shallard said.
"There's not one thing that we can exclusively say 'look, this is the problem in this area'. It is a combination of all those things."
Police are also concerned by the non-use of seatbelts, as well as drug and alcohol impairment.
Mr Fryer has a strong message for families.
"If you see your loved one who is about to get in a car or jump on a bike who may not be right to drive, who might be affected by drugs or alcohol, who might not have the right protective clothing on, or are fatigued or angry or upset, if they're not right to get behind the wheel or on a bike, don't just say something," he said.
"Step in and do something and don't let them become another statistic – their lives could depend on it."
Of particular concern to police is the rise in motorcycle deaths across the state, which has largely contributed to the overall increase in lives lost.
This year 19 motorcyclists have died on Victorian roads, including three locally.
While some motorcyclists have been killed in collisions with car drivers, deaths have also been caused by speed and inexperience.
"Road use is a shared responsibility of not just cars, but pedestrians, trucks, motorbikes and cyclists," Mr Fryer said.
"Everyone needs to respect each other and understand it's a shared responsibility and to look out for each other."
Victorian authorities are working towards a bold goal of zero lives lost on the state's roads, through safe roads, speeds, vehicles and people.
Mr Fryer said despite the bad start to 2016, the Towards Zero goal was still achievable.
"Anyone who thinks it's not achievable should just ask (themselves) 'which one of your family members are you prepared to lose?' and the answer is none," he said.
Mr Fryer met with Victoria Police officers across Gippsland last week to learn of the challenges of policing country roads, where the majority of people killed are local.
"It's simply the size of the area they need to police, we have large expanses of open roads and we know that in a rural area there's absolute overrepresentation in road trauma, there are more fatalities per capita in the country than there are in the (Melbourne) central business district," he said.