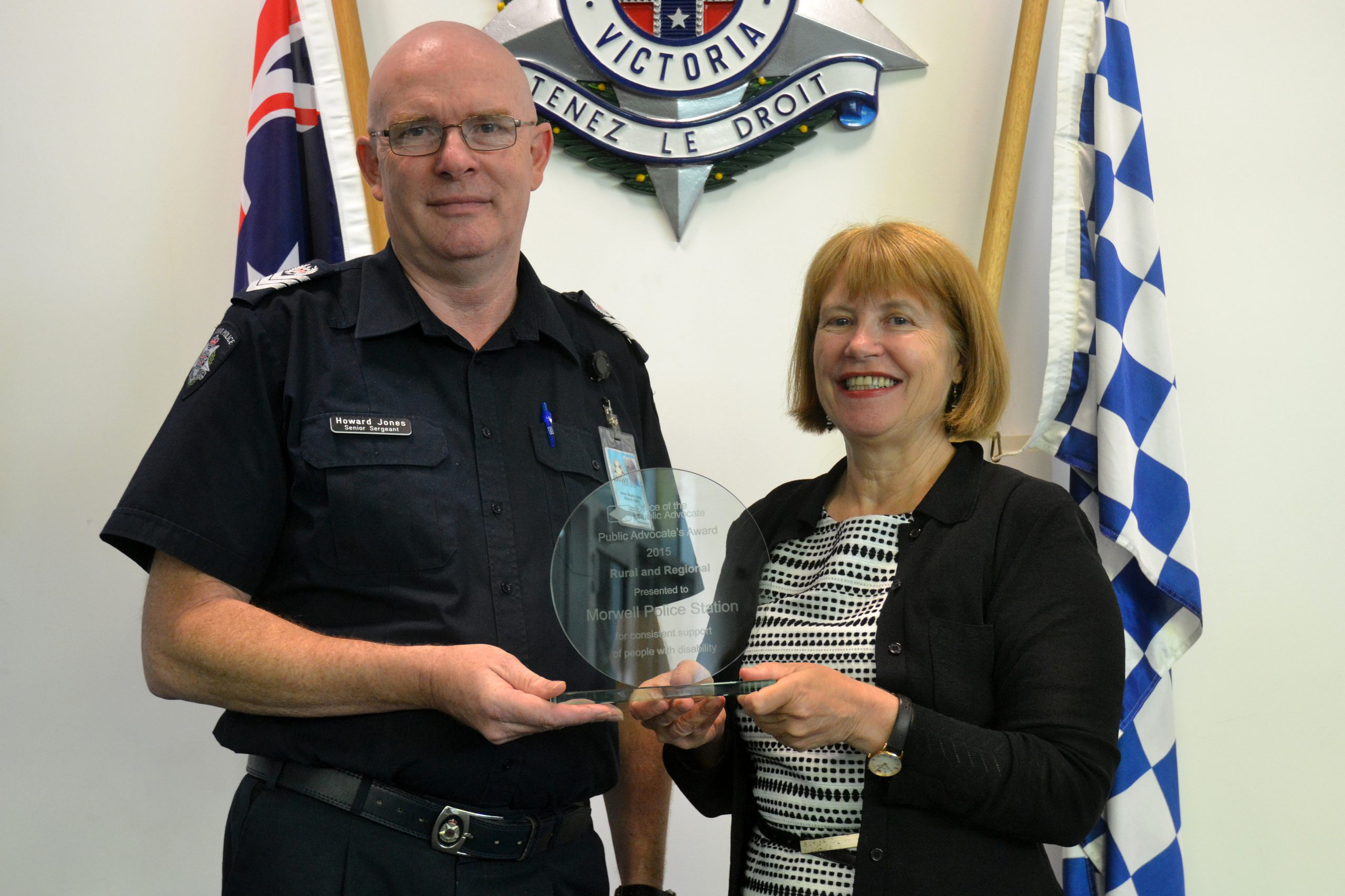 Morwell Police Station members have been recognised for their commitment to the rights of people with a disability.

Victorian Public Advocate Colleen Pearce presented them with the Public Advocate Victoria Police Award last week.
Last year, independent third parties were called to 150 police interviews – the highest number of any regional or rural station in Victoria.
Ms Pearce explained volunteer ITPs assisted offenders, victims and witnesses with any form of cognitive disability, from dementia, brain injuries or mental illness, through the police interview process.
She said police considered the role very seriously, responded to the comments and often checked if ITPs had concerns about whether the client understood their rights.
"In particular they (ITPs) commended the police in the Sexual Offences and Child Abuse Investigation Team for their support of victims and efforts to put them at ease and conduct interviews slowly to give a person time to communicate," Ms Pearce said.
Morwell Police Senior Sergeant Howard Jones said the award showed Victoria Police was moving with public expectations in relation to how interviewees were treated and cared for.
"It helps us to get the interviewee to understand the interview process and why they're at the police station," Snr Sgt Jones said.
"This can be about their legal rights in some cases and their welfare is being monitored."
He said Morwell police sometimes struggled to find an ITP to assist with interviews after hours.
"We'll need to increase the size of the volunteer pool to help with interviews, which will quite often be at short notice, especially after hours," Snr Sgt Jones said.
To volunteer as an ITP phone the Public Advocate office on 1300 309 337.