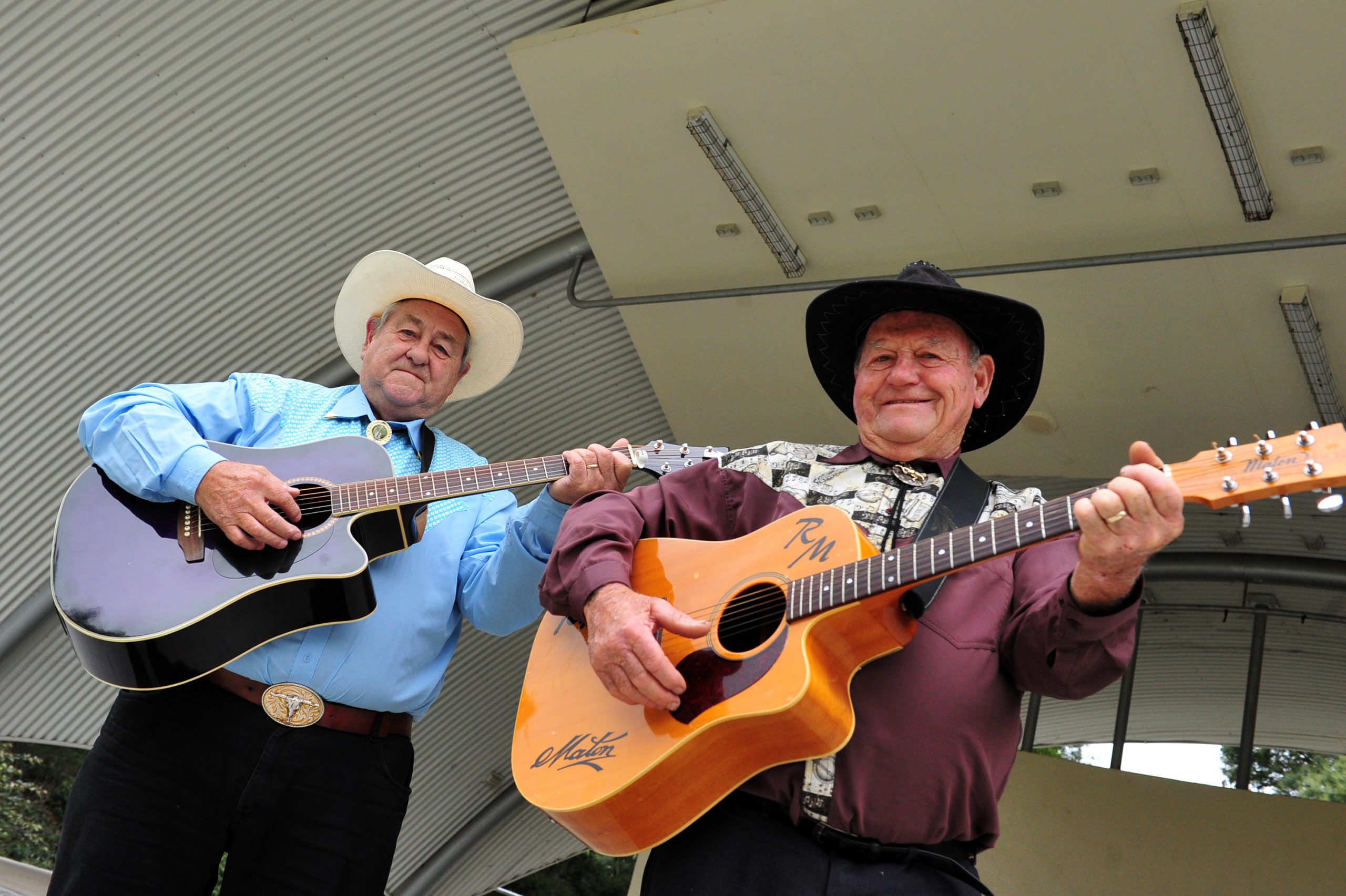 Gippsland's leading country musicians will take to Victory Park's Sound Shell on Sunday for a free community concert.
The inaugural Good Old Country Music Day has attracted artists from Warragul to Bairnsdale, in what event organiser Ron Munn hopes will be a relaxing day of entertainment.
Fifteen musical acts, including Mr Munn, the Benedetti Sisters, Bryce Wright, Bill Rowley and Rosemary Ingle, will hit the stage with a string of country hits, along with some original numbers.
Mr Munn said Melbourne singer Andy Dee would be a crowd favourite, performing Roy Orbison classics with a personal twist.
The free event will also feature a sausage sizzle and raffles, with all proceeds to go to Latrobe Special Developmental School.
Organised by local group Good Old Country, Mr Munn said the group hoped to purchase an iPad for a student who is unable to speak, along with school equipment.
"We'd like to raise as much as possible but at least a couple of grand would be nice," he said.
His wife and fellow Good Old Country committee member, Violet Munn, said she was hoping to see the country music day become a regular event.
"If Sunday is successful, and certainly during the warmer months, we would like to do more shows," Ms Munn said.
The Good Old Country Music Day will kick off on Sunday at 11am at the Sound Shell, Victory Park, Traralgon.
A barbecue lunch will be on offer from Traralgon Lions Club between 11.30am and 1.30pm.
There is strictly no alcohol at the free event.
Take your own chairs and picnic rugs.
For more information, phone Ron or Violet Munn on 5174 3988.