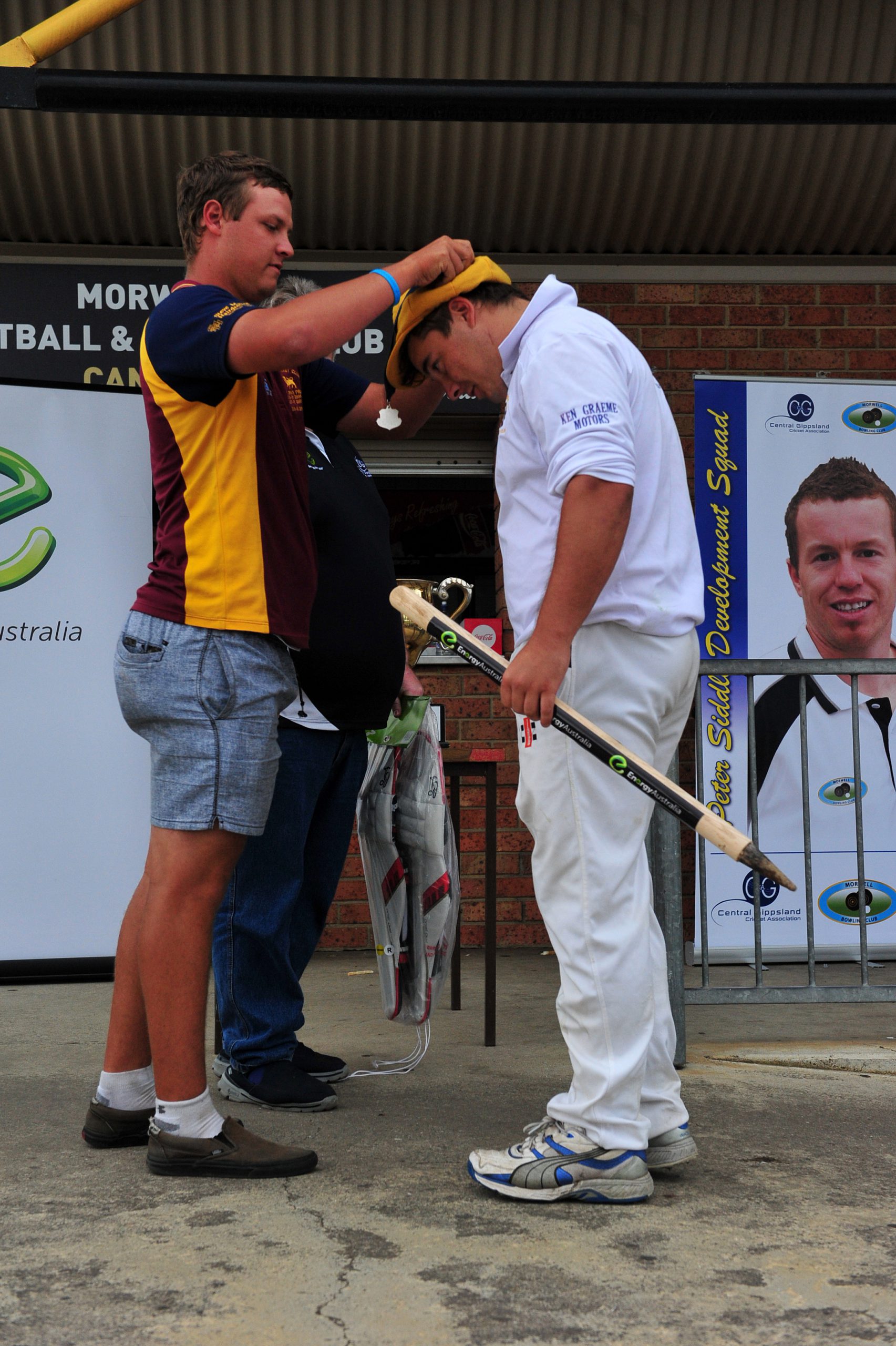 RELATED COVERAGE: 'Day of perfection' for Mirboo North
TO score half your side's runs in any innings is a special knock, but to do it in a bowler-dominated grand final is a cut above.
Mirboo North opener Jesse Giardina achieved exactly that to win the CGCA player of the final accolade after blasting 71 from 76 deliveries to power the Tigers' first innings total of 142.
The Matt Clarke medallist said his aggressive approach was designed to keep Latrobe off balance from the outset.
"I just tried to set the tone and get early, quick runs and put the bowlers on the back foot which sort of worked early," Giardina said.
"Losing a few wickets didn't really help; 140 was probably a bit under par."
Giardina was the driving force in partnerships of 42 with Adam Mates at the top and 44 with captain Shane Peters at three, as his teammates added just three and seven respectively to their stands.
The fiery opener said the partnership with English import Mates had blossomed this season despite their disparate approaches.
"It's a tough one, me and Adam are pretty good mates and we've got that connection. He bats his way and I bat my way and we make up for it together – he bats slow and I bat aggressive and it works," Giardina said.
Giardina was put down a couple of times during his whirlwind innings but said it was part of the game when you go out guns blazing.
"I always look to go hard early, if you go hard and nick a couple, it's going to take some serious catching to get hold of one of them, so I guess I do make my own luck at times," he said.
Skipper Peters was full of praise for his opener's first innings heroics and suggested there may have been a few more runs on offer.
"Extremely proud of (Jesse Giardina's innings). He maybe threw away 100 but in saying that when one bloke has made over a quarter of the runs for 20 wickets it's quite an achievement so full credit to the young man," he said.
Giardina ended the season with 353 runs at an average of 22.1.