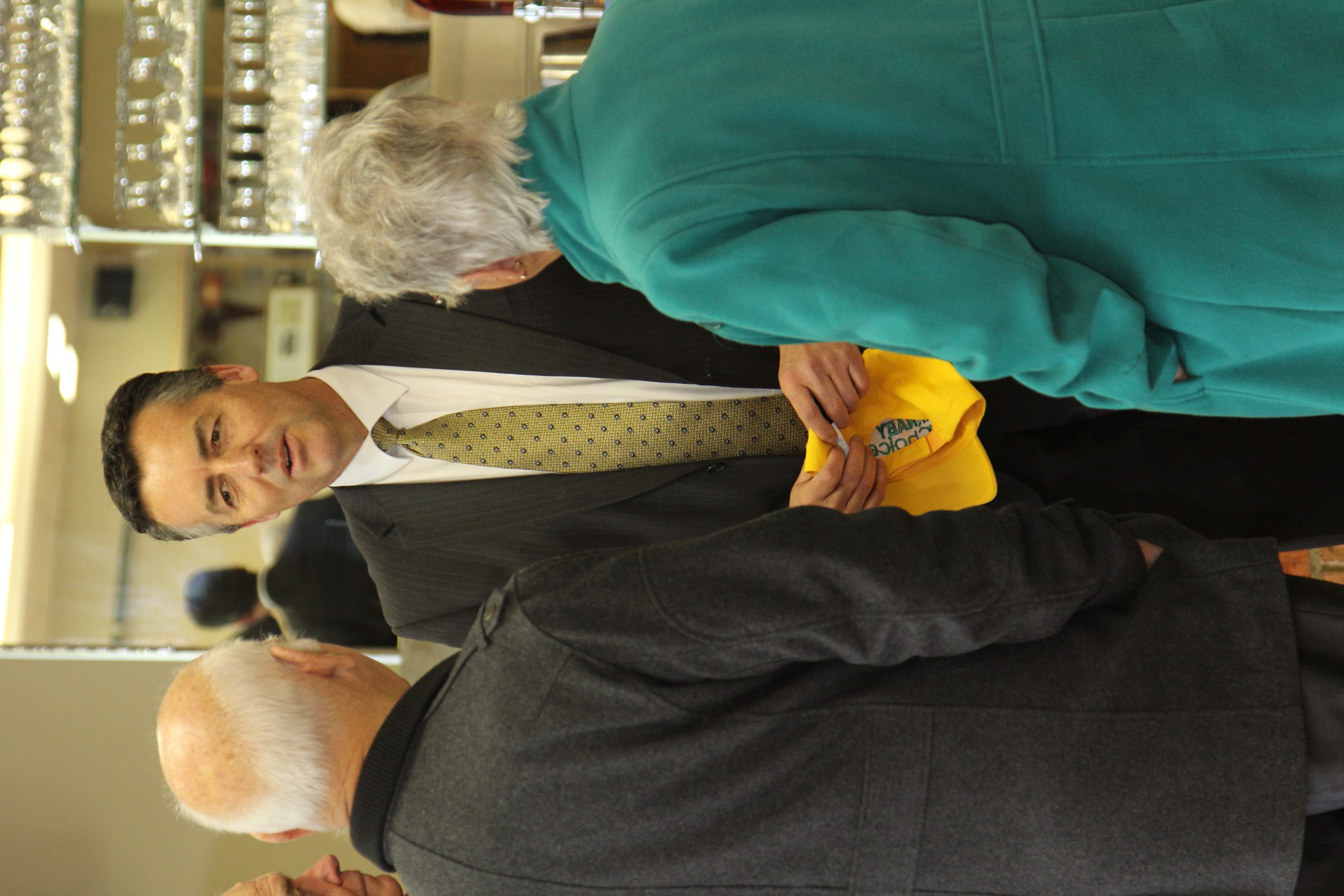 Aged care in Gippsland is set to receive a $15 million boost in recurrent funding following the latest round of Federal Government grants.
More than 200 new residential places have been approved for Gippsland, as well as 56 extra home care packages, as part of the 2015 Aged Care Approvals Round.
Heritage Manor in Morwell received the tick of approval to provide 60 additional residential places, while Traralgon's Dalkeith Hostel was approved to care for 26 more residents.
The aged care facilities are required to fund their bricks and mortar expansions, but will receive an amount of government funding based on the level of care they provide to residents.
Heritage Manor chief executive Ray Jacobson said the facility had established there was an increased demand and would commence planning permit applications with council in the coming months.
"We are pleased that the government has recognised the growing need in this region," Mr Jacobson said.
"The desire, I think, of the families who have elderly members, is to provide those facilities within their region as opposed to having those residents travel great distances.
"So it's a huge benefit to the local community to keep their loved ones close by."
Benetas general manager of residential services and quality and compliance Paula Trood said the organisation was thrilled to receive the additional bed licences for its Traralgon facility.
"This boost means that we'll be able to continue to support the growing needs of older people in the Gippsland region, now and well into the future," Ms Trood said.
She said the licences would support a continued rollout of the organisation's new model of care, which placed the elderly at the centre of the service.
"Benetas is committed to ensuring older people enjoy a positive experience of ageing and our focus is on ensuring we have the right structures, systems and staff in place to facilitate this," Ms Trood said.
Latrobe Community Health Service was one of the local providers awarded extra home care packages for Gippsland.
LCHS executive director of assessment, aged and disability services Vince Massaro said the home care packages assisted the elderly to live independently in their home.
He said LCHS now managed about 340 home care packages across the state, the majority of which were available in Gippsland.
"(The home care package) supports people to live within their community and with their family for a longer period of time," Mr Massaro said.
"It's more around them being able to experience their family, their community for (longer)."
Details about the 2015 ACAR results can be found at www.dss.gov.au/2015ACAR