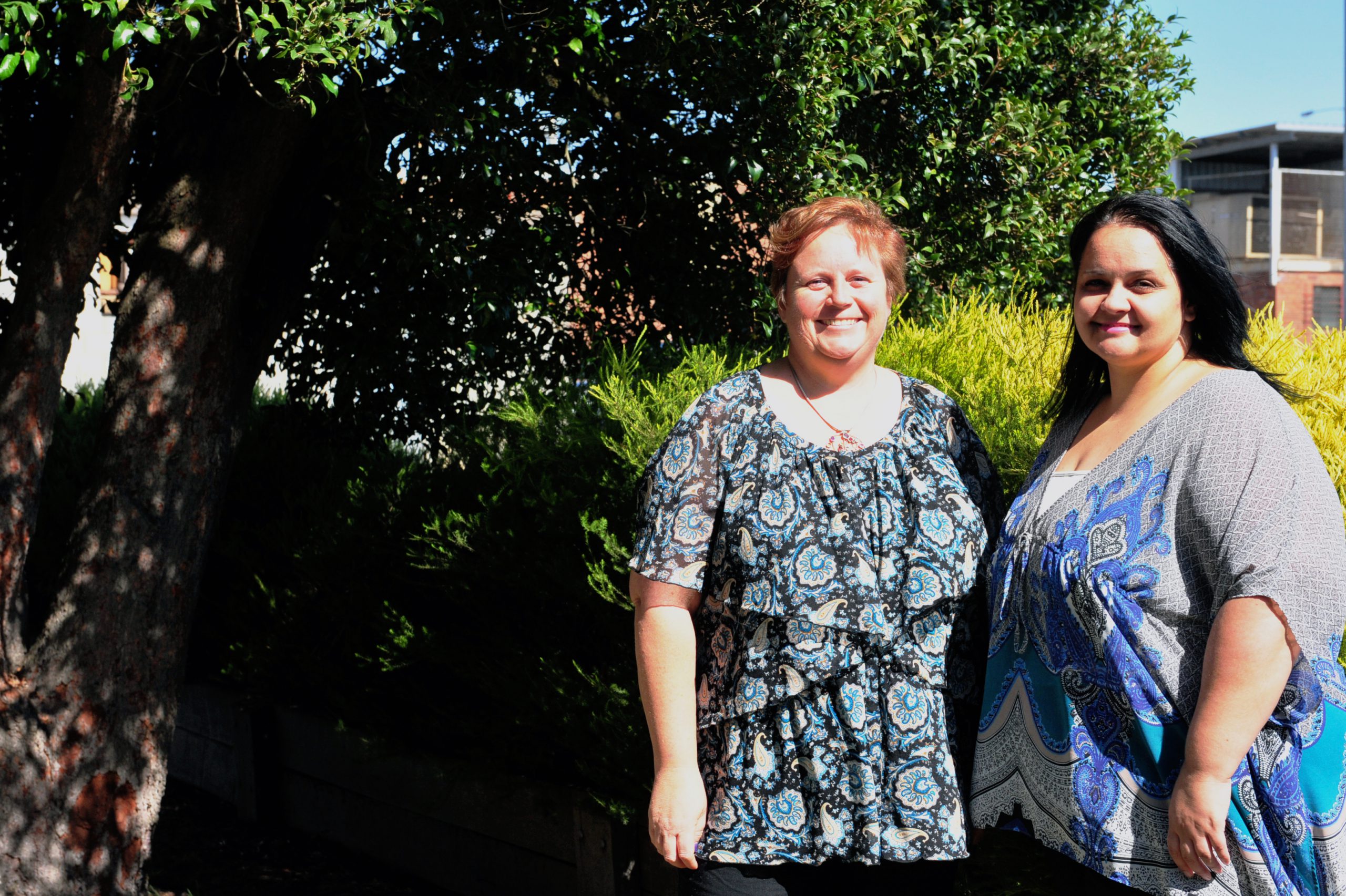 Latrobe Valley mother-of-five Angela Chittem doesn't think she could sleep at night if she chose not to be there for friends or family experiencing domestic violence.

Instead she lets those close to her know they can turn to her for help or a confidential chat, explaining that it's in her nature to help people.
"I can sleep at night knowing that if that person really wanted to talk to me, they'd know they can call me without feeling judged and know that I'm going to support them," she said.
"They really just need that support, ongoing, and they can end up getting out of there."
Ms Chittem will be one of two guest speakers to appear at the official launch of the Boolarra Community Against Domestic Violence program.
A grassroots initiative steered by a local family that hopes to 'break the cycle' of family violence, the program is seeking 'community champions' to provide tools and support.
A series of training sessions, along with public forums, will take place in the coming months as part of the program's proactive focus to address the causes of gender-based violence.
Ms Chittem is hopeful the eventual community champions will act as a trusted support for victims who don't know where to go.
She is confident the Boolarra initiative – running under the auspice of the Boolarra Community Development Group – will empower those experiencing family violence.
"The worst thing is when you feel like you're alone and nobody cares," Ms Chittem said.
"I think it'll be fantastic – just to know somebody's there if you're feeling like you're scared, you can make contact and know it's going to be confidential."
Gippsland Prevention of Men's Violence Against Women Strategy coordinator Sarah Corbell, based at Gippsland Women's Health, will also speak at the program's launch.
With more than 10 years of experience working in the family violence prevention field, Ms Corbell aims to raise awareness and support a coordinated approach to gender equity projects.
Program instigator Samantha Brick said the hope was to train a range of locals who would promote a 'non-violence' message.
"Even if they're not champions, they're still trained with the background, how to support (others) and what the support services are," Ms Brick said.
"So there's at least a point of contact in Boolarra they can start to talk with about this and it is all confidential."
The official launch – called Boolarra: Breaking the Cycle – will take place from 7pm on Monday night at the town's multipurpose hall.
For more information or to confirm your attendance phone 5163 1212 or 0427 824 722.
For ongoing updates about the program visit the 'Boolarra Community Champions Against Domestic Violence' Facebook page.