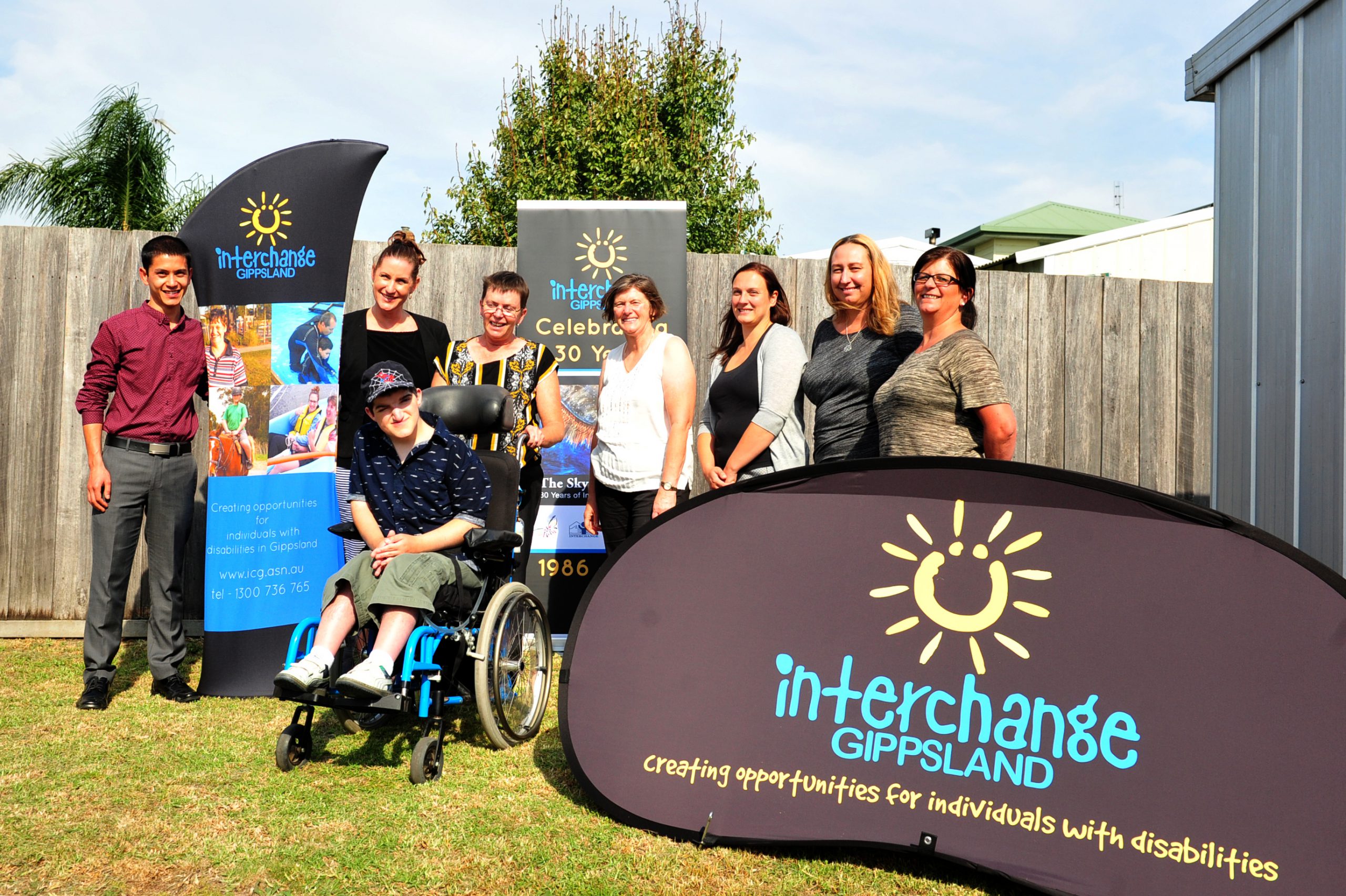 Thirty years ago, a small not-for-profit agency opened its doors and began offering much-needed respite to families of Latrobe Valley residents with a disability.

Flash forward and Interchange Gippsland has grown to support more than 2000 people with disabilities and their families across broader Gippsland.
It is no small feat for the organisation's staff and volunteers, but the journey is only just beginning.
With 119 individuals waiting to access the support agency's services, chief executive Debbie Knight is hoping to wipe the waiting list clean.
"It's a service people want, and there's a huge demand for it," Ms Knight said.
The aim for the foreseeable future is to expand the service to meet growing community need, while extending programs to a broader audience.
"With the implementation of the National Disability Insurance Scheme in October 2017 it should be doable," Ms Knight said.
"We see the NDIS as a positive, as then the people who should be supported, will be supported."
ICG provides individual, family, group and specialist support focusing on the five key areas of health and wellbeing, learning, life skills, social development and creativity.
The goal is to provide people with disabilities with new experiences in a community group setting.
"The programs are designed to break down the barriers and show participants what they can achieve rather than what they can't," Ms Knight said.
The family support centres around stress relief, providing carers with 'me-time' while an Interchange host volunteer cares for their child with a disability, usually once a month.
Ms Knight said the hosts cared for the participants as their own and close bonds were often formed.
"Some of the host volunteers started off with a four or five year-old who is now an adult, they've become like a niece or nephew to the (host) family," she said.
Ms Knight has invited past and present families and supporters to the upcoming 30th birthday celebrations.
"I do not think the community realises how much they have contributed to the success and growth of Interchange over the past 30 years," she said.
A formal fundraising ball on Saturday in Traralgon will kick off the celebrations, to be followed by a family fun day on 16 April.
The ball will also coincide with the launch of the organisation's book, The Sky is the Limit! 30 years of Interchange Gippsland, which provides an insight into past and present participants.
"We are encouraging the community to get behind these special events and support Interchange Gippsland and our participants," Ms Knight said.
For more information visit www.icg.asn.au or search Interchange Gippsland on Facebook.