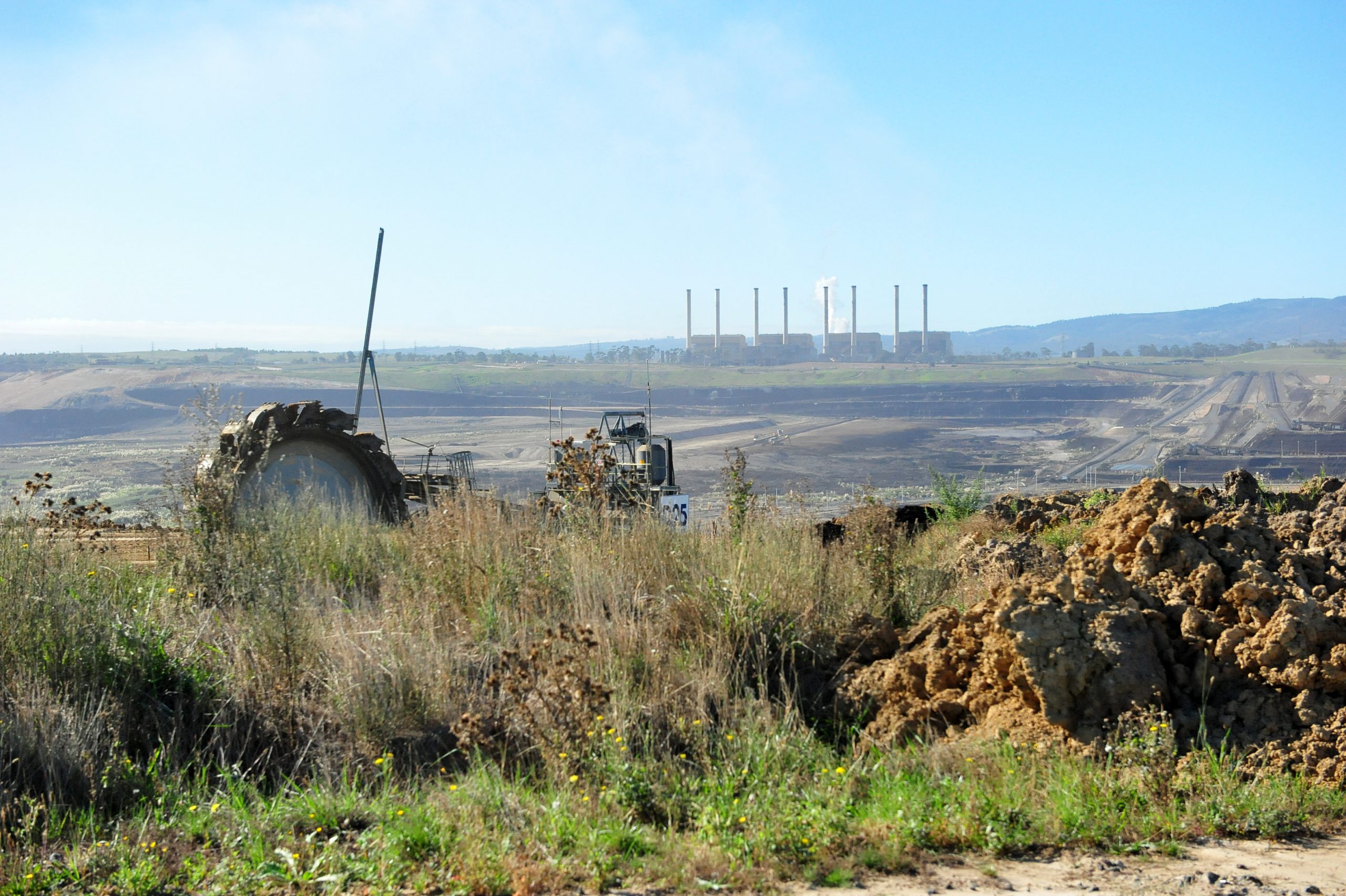 Health concerns linked to mine activity pollution have prompted calls for a strategy to close down brown coal power stations in the Latrobe Valley.
On Tuesday more than 300 health professionals called on the State Government to come up with a strategy to close down the region's industry, with a delegation delivering a Doctors for the Environment Australia letter at Parliament House.
DEA chair Dr John Iser said pollution from coal burning caused cardiovascular, respiratory and neurological diseases as well as lung cancers.
"The unplanned closure of coal-fired power stations could itself have detrimental local health impacts through loss of jobs and economic and social disruption," the letter said.
AGL Loy Yang power station has plans to close by 2050, while the Hazelwood mine and power station has a closure date of 2034.
Latrobe Community Health Service chair and Advance Morwell president John Guy said there was no evidence to suggest coal dust affected the health of those in the region.
"Health is continually talked about, but I don't think there's any proof that the health in the Latrobe Valley is any worse than other places," Mr Guy said.
He referenced a study in the 1980s that looked into the effect of coal dust on the community that found factors such as smoking, lack of exercise and diet were of greater concern.
"It's inevitable we'll see a transition away from brown coal for electricity production but it will take some 15 to 20 years. Our future is away from brown coal, but we need to find other uses for it," Mr Guy said.
Latrobe City Council chief executive Gary Van Driel said council was pleased local health concerns that arose from the Hazelwood mine fire would be addressed in the soon-to-be announced appointment of a health advocate.
"We welcome an office with direct responsibility to oversee the health and wellbeing of our local community, regardless of the longevity of the future of the brown coal industry in our region," Mr Van Driel said.
The DEA letter stated the signatories supported Hazelwood Mine Fire Inquiry's recommendation that the state now work with the Latrobe Valley community to develop a plan to transition away from coal, as an important contribution to improving the health of the Latrobe Valley.
The letter's signatories included local practitioner Dr Cliff Choong, an associate professor in surgery at the School of Rural Health, Monash University at Latrobe Regional Hospital.
"The consequences of air pollution and greenhouse gas emissions on health and environmental issues are real and significant," Dr Choong said.
State Energy and Resources Minister Lily D'Ambrosio confirmed the government had received the DEA letter.
Ms D'Ambrosio said the Renewable Energy Roadmap had set out the government's path for boosting renewable energy generation and jobs.
"We have consulted widely about the option in the Roadmap and we're considering this feedback as well as policy options for wholesale market transition," Ms D'Ambrosio said.
Hazelwood mine and power station owner ENGIE declined to comment.