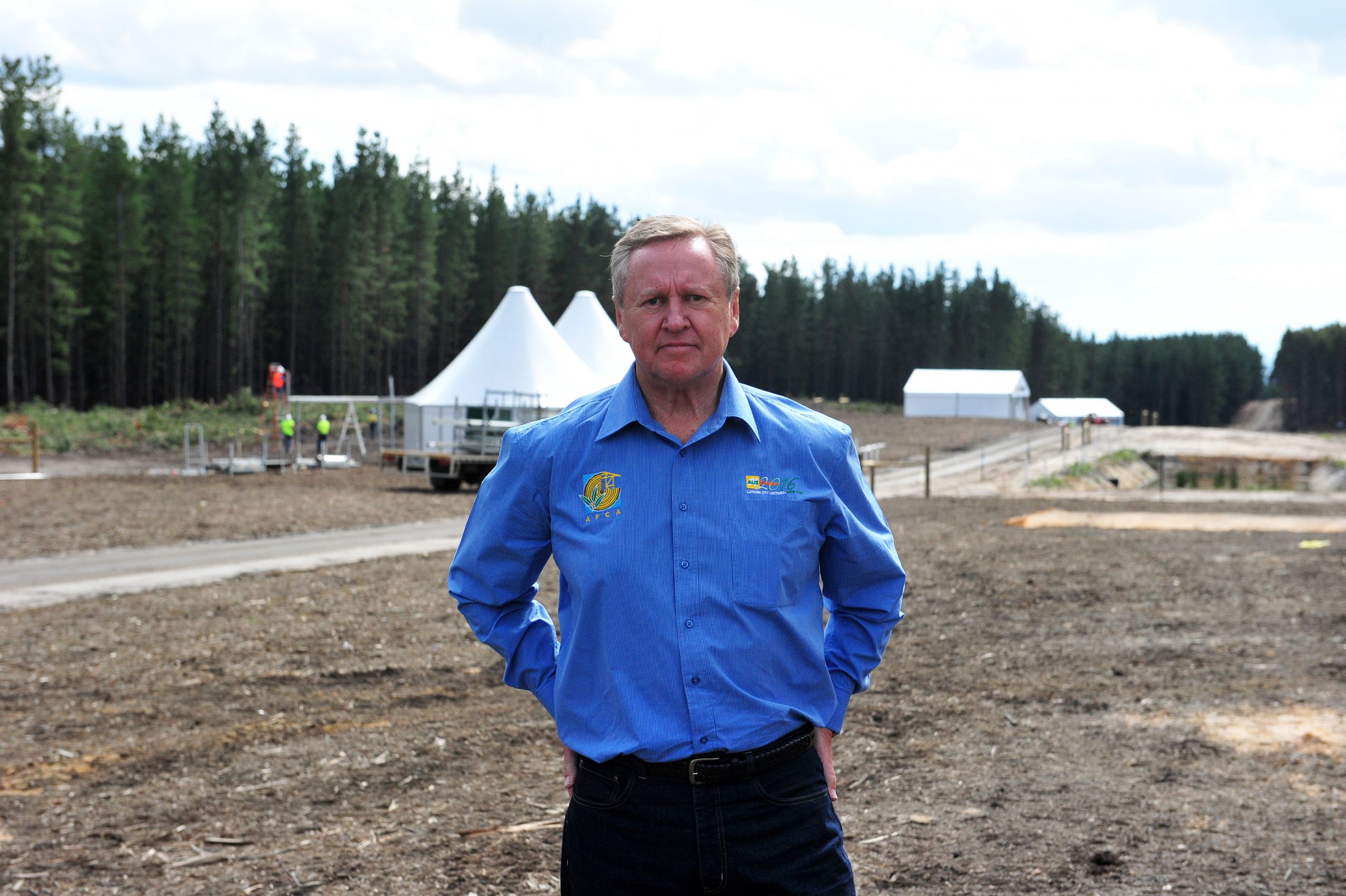 A national expo promoting Australia's timber industry arrives in the Latrobe Valley for the first time this week.
A schools program, public demonstrations and field trips will feature throughout AUSTimber 2016 – a coup for the region that should bring millions of dollars to the local economy.
AUSTimber 2016 general manager Laurie Martin is predicting the Latrobe Valley could become a permanent home for the week-long event, which takes place every four years.
"Such is the level of professionalism that's been displayed by all the people who have been involved," Mr Martin said.
"It's inspirational, the way they've gone about it – the thinking that's gone into it, the safety, visibility, the works."
AUSTimber began in the 1970s with a focus on high tech equipment demonstrations in forest settings.
A VicForests Wood Chop competition; charity auction for the Gippsland Rotary Centenary House and a sustainability conference are scheduled throughout the week.
With a new National Construction Code to come into play in May, Mr Martin said examples of potential advanced manufacturing ventures would also be on display.
"There's quite a unique display that's going in there (the manufacturing pavilion), which is probably a sign of the future for the industry in Australia," he said.
"This is an opportunity for Gippsland to potentially be the hub for Australia."
Mr Martin pointed to the Latrobe City Council's wood encouragement policy as leading the way across the nation for local government support of the industry. He said if all ran smoothly during AUSTimber 2016, there may be no need to move the event elsewhere.
"That gets down to how well does the local community support it?" he said.
"If they come along and prove that yes, the industry has a solid home here, and that everyone is keen to promote it and get involved and understand it, then it's possible this could become a permanent home."
Key exhibitions and public demonstrations will take place at a HVP Plantations site and the Traralgon Showgrounds.
For more information about the week's events or to purchase tickets, visit www.austimber.org.au