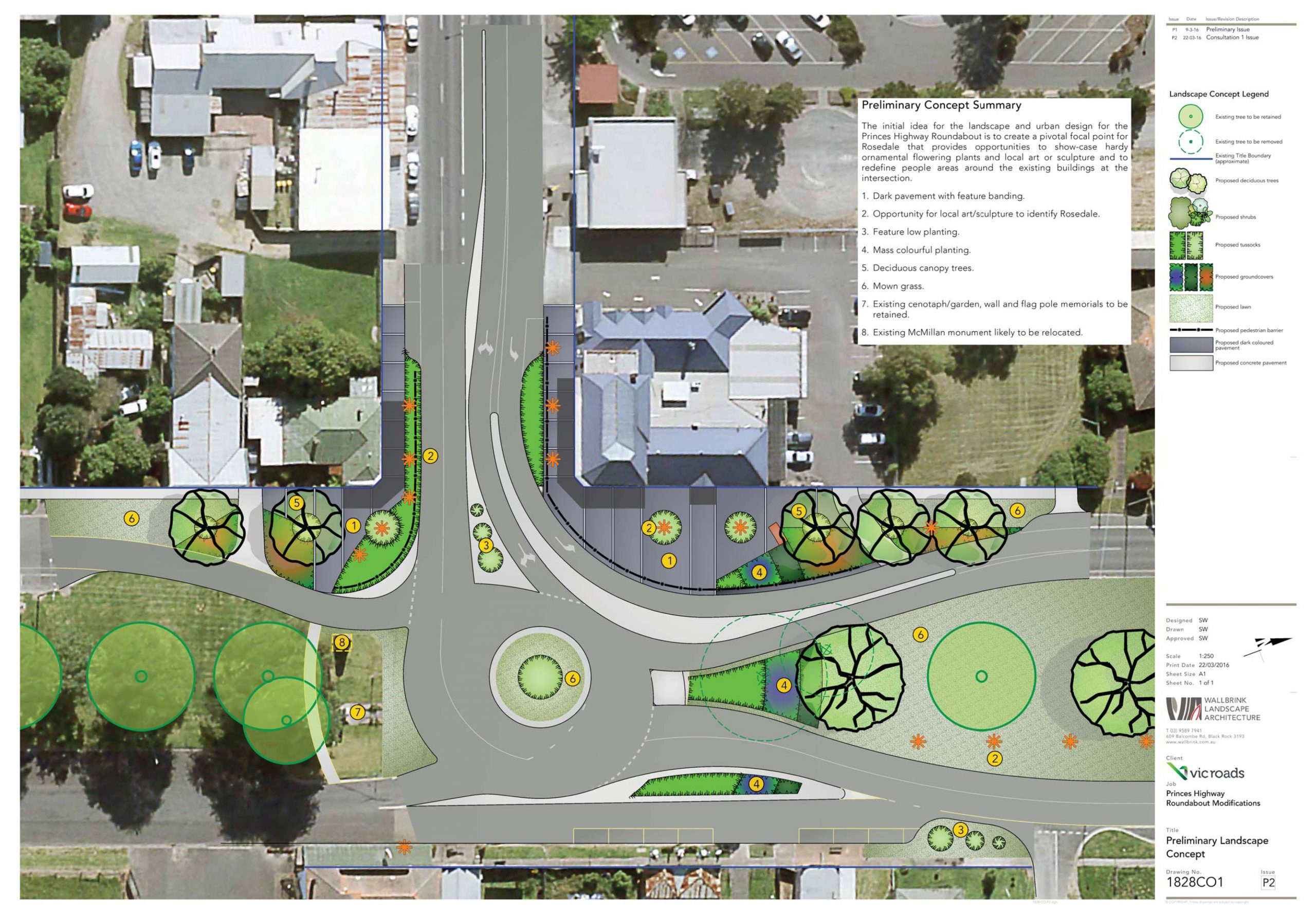 A NOTORIOUSLY dangerous left turn from one of Rosedale's busiest intersections will be improved.

Consultation is underway with community members on a proposed redevelopment of the Lyons Street/Princes Highway roundabout, which currently features a sharp left hand turn.
Under a proposal by VicRoads, the roundabout would be redesigned to feature a "sweeping" turn, in the hope of improving driver and pedestrian safety.
VicRoads regional director for Eastern Victoria Scott Lawrence said the current turn made it difficult for truck drivers to turn left towards Sale.
"That is a very tight bend throughout that location with the potential to have some minor crashes between trucks and other traffic," Mr Lawrence said.
With the proposed changes, the oval shaped roundabout would become more circular, allowing an increase in the radius for the left hand turn lane.
"For trucks that are currently doing the right lane turn to go left they have a sharp turn, but this allows us to open up the road and give them a more sweeping bend to do that left hand turn," Mr Lawrence said.
Opening up the road, Mr Lawrence said the design would allow for separation between the two lanes of traffic, avoiding conflict between the turning traffic in what is currently a tight environment.
It would also increase pedestrian safety, in particular patrons at the Rosedale Hotel, which is situated on one corner of the intersection.
"That will certainly increase the safety and I think the pedestrians and patrons at the hotel will feel less threatened by trucks who were often very close to them," Mr Lawrence said.
Further landscaping and revitalisation of the roadside are also a possibility of the project, but community input is needed.
"Whether that be planted out or dining for the hotel, fundamentally we just want to know how people want that space to look," Mr Lawrence said.
Describing the project as an opportunity for the roundabout to become a focal point of the town, he encouraged residents to have their say.
He said at a community drop-in information session on Thursday the initial response was "very positive", but invited more feedback.
Those wanting to provide input can phone VicRoads Eastern Region team leader integrated transport and land use Chris Padovan on 5172 2627 or email chris.padovan@roads.vic.gov.au