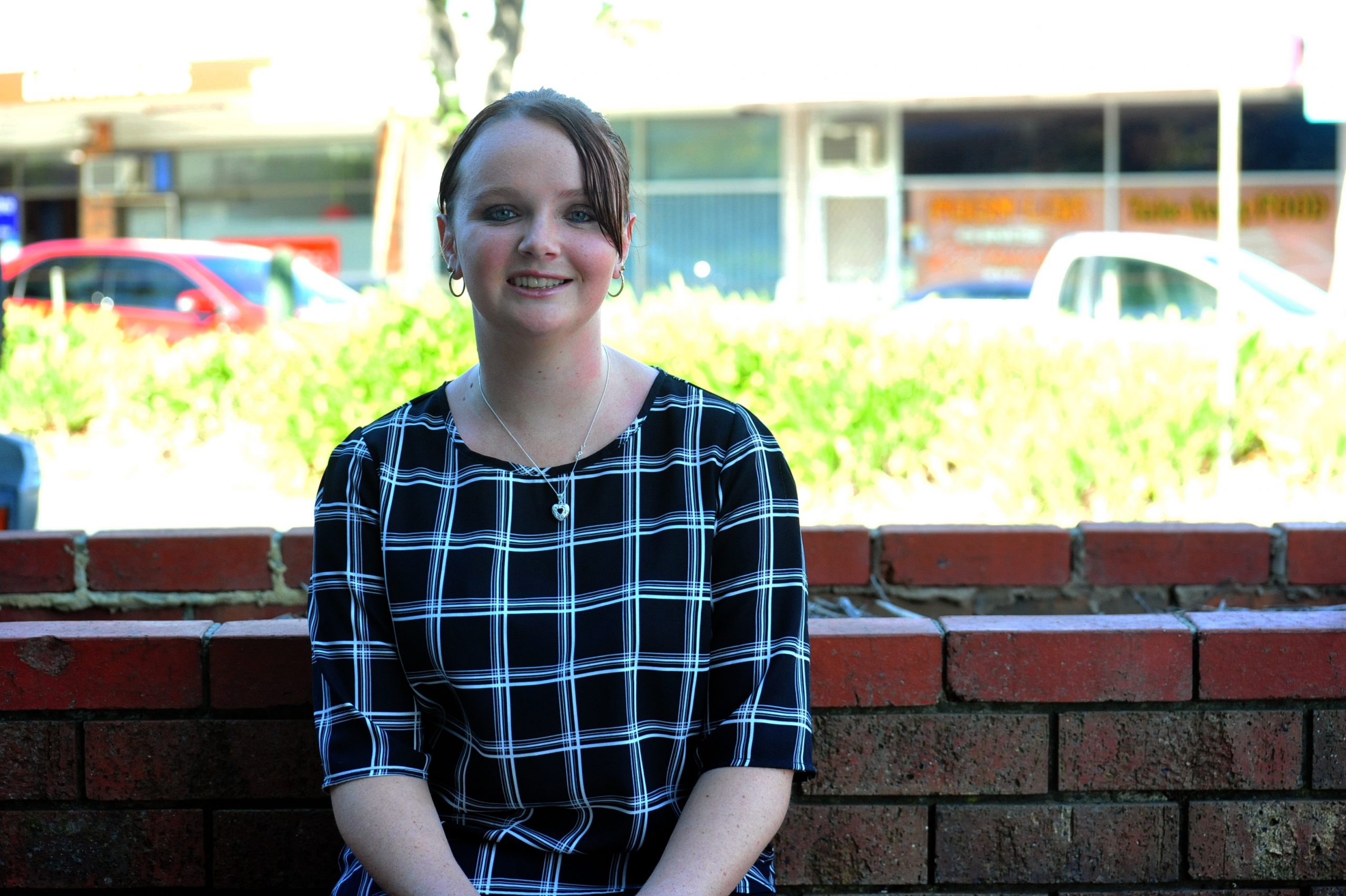 When Chloe Bulmer begins to tell you how it feels to be pain-free, she breathes an audible sigh of relief.
The now 19 year-old Latrobe Valley resident contracted Complex Regional Pain Syndrome after a laparoscopic procedure in August 2013.
The syndrome leaves her needing to use a wheelchair and unable to toilet, eat or shower independently, in what she calls pain episodes that can last longer than two weeks at a time.
"I get inflammation of the joints, particularly my knees and my feet in both legs, as well as my arms from the elbow down," she said.
"(I get) swelling and very, very painful discolouration and temperature change as well. It feels like an ice block.
"Occasionally I'll get chest pain… also, I get a dry throat, (become) very tired and (experience) a lot of pain," Chloe said.
Unable to complete her VCE due to the pain, Chloe left school midway through 2014.
Her mum became her primary carer.
She tried physiotherapy and pain management clinics, but her only true source of pain relief was through a cocktail of drugs that had adverse side effects.
"(I was stuck with using) Panadine Forte. I mean, it didn't help the pain, but it allowed me to get some sleep which helped me cope better with the pain."
In January this year, Chloe bit the bullet and travelled to the United States for a two-week bout of Calmare Therapy.
She had heard about the non-invasive treatment through a friend of a friend and thought, "if it works, it works; if it doesn't, I'll try it (anyway)".
"(That took) two weeks out of our lives with jobs, the air flights, accommodation and then there was the $3000 to pay for her treatment over there," mum Kelly said.
Calmare Therapy relieves pain by sending signals via cutaneous nerves to block the effect of pain information, with the brain receiving a synthetic 'no pain' signal.
It uses a stimulation method to mimic natural nerve impulses and has been approved in the US.
It isn't yet available in Australia.
"It's not invasive. There are no drugs involved, nothing of that kind. For me, I sat there for 10 treatments for 40 minutes, with sticky pads stuck onto me, reading a magazine," Chloe said.
"When I went over there my left foot was swollen and my right was starting to swell.
"By the fourth treatment, I could put my boots back on and the pain went from a 10 or above to about a three, which is a significant difference.
"For me to see that was just mind-blowing. I haven't had a flare up since January. I've had no pain."
Calmare Therapy is not a cure, though, and Chloe is faced with the prospect of travelling overseas again in the event her syndrome flares up.
Chloe, her family and Our Kinda Country club president Dawn O'Connell are now lobbying for Calmare Therapy to be brought into the country.
Latrobe City Council has jumped on board with plans to send a letter to Federal Health Minister Sussan Ley.
It will ask other local governments to do the same at the Municipal Association Victoria State Council meeting next month.
Council wants the syndrome to be recognised as a disease, along with Calmare Therapy to be offered in Australia and included on Medicare rebates.
Leading the call is councillor Dale Harriman, who believes Latrobe Valley is well-placed to offer the service that professionals including chiropractors and physiotherapists could train in.
Anyone with a similar condition and wishing to speak with Chloe can do so via email, cjbulmer@bigpond.com