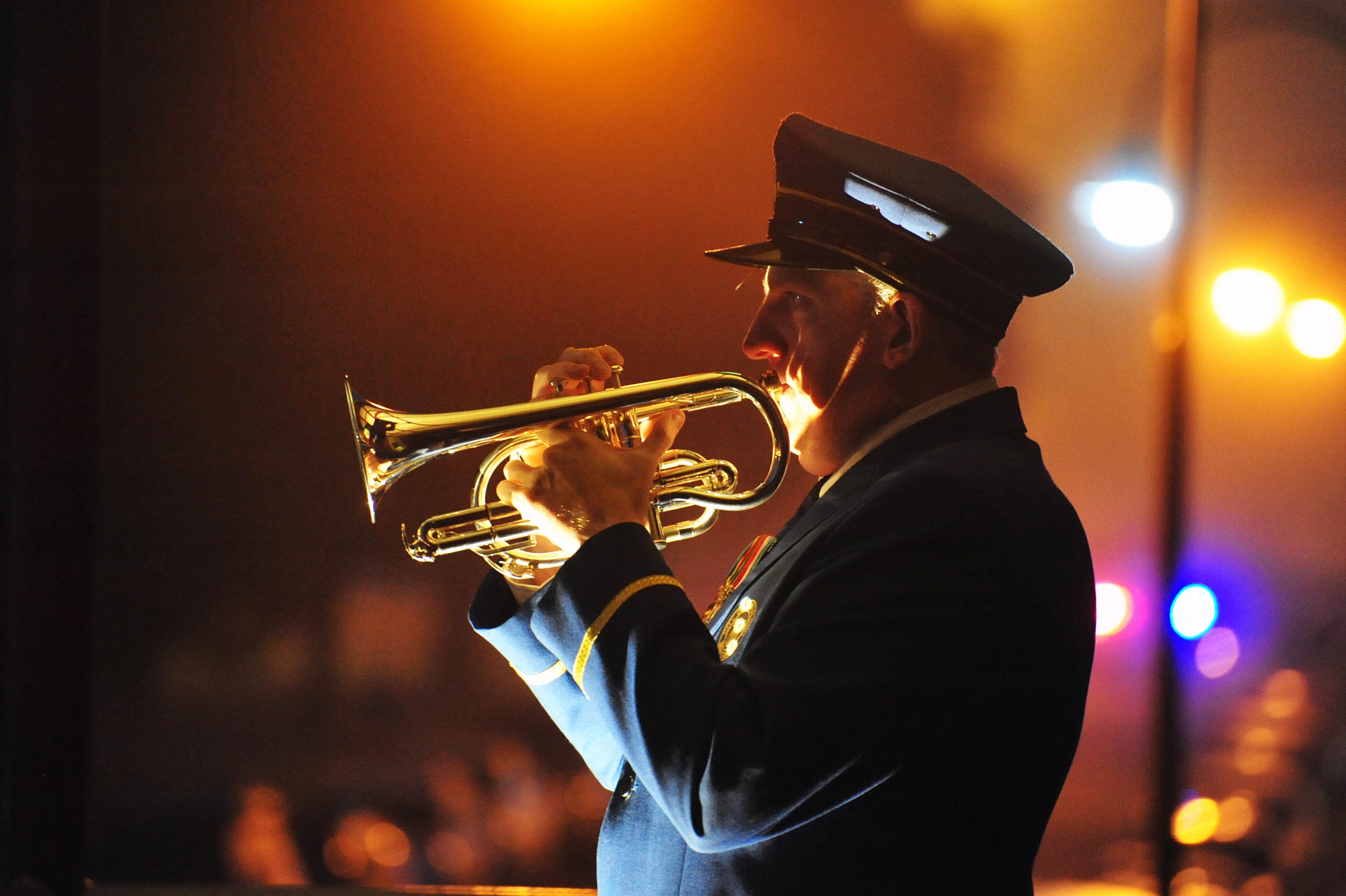 On a misty Monday Anzac Day morning, hundreds turned out to their respective towns to commemorate Australia's service men and women over 101 years.
A bugler's call, the Australian and New Zealand national anthems and a speech of commemoration could be heard amid a sombre mood of reflection at the Latrobe Valley's dawn services.
Morwell RSL president Bruce Jeffrey led the town's service at the cenotaph of Elgin and Tarwin streets before a crowd of hundreds.
"I think it was magnificent – the turnout, the people, the young ones," Mr Jeffrey said.
"We're in good hands when it comes to Anzac Day, because the teachers are teaching the young ones all of our military history now.
"I'd like to thank the community very much for what they do when it comes to our Anzac Appeal… it's terrific and there are very generous people in Gippsland as a whole."
About 600 residents gathered at the Traralgon cenotaph, watching the sun rise in the east as they reflected on what marked the 101st anniversary of the landing at Gallipoli.
War veterans and family members laid poppies in memory of their fallen comrades and loved ones, before gathering at the Traralgon RSL for a private breakfast and service.
Traralgon RSL president Maurie Harrison said the day's services gave the community a chance to remember those who made the ultimate sacrifice.
"It's a day to remember your father, your brother, uncles and aunts, to catch up with old mates and remember the mates who never came back," Mr Harrison said.
He thanked the Traralgon community, who "never disappointed" when it came to digging deep for the Anzac Appeal.
The Moe dawn service and community breakfast recorded one of the biggest turn-outs in recent years.
Moe RSL president Ray Watson said hundreds of the town's residents, young and old, came together to support defence personnel past and present.
"It was the biggest crowd we have seen at the RSL," Mr Watson said.
"It's great to see the community turn-out, and I hope they continue to show that same support to our troops in Iraq and Afghanistan."