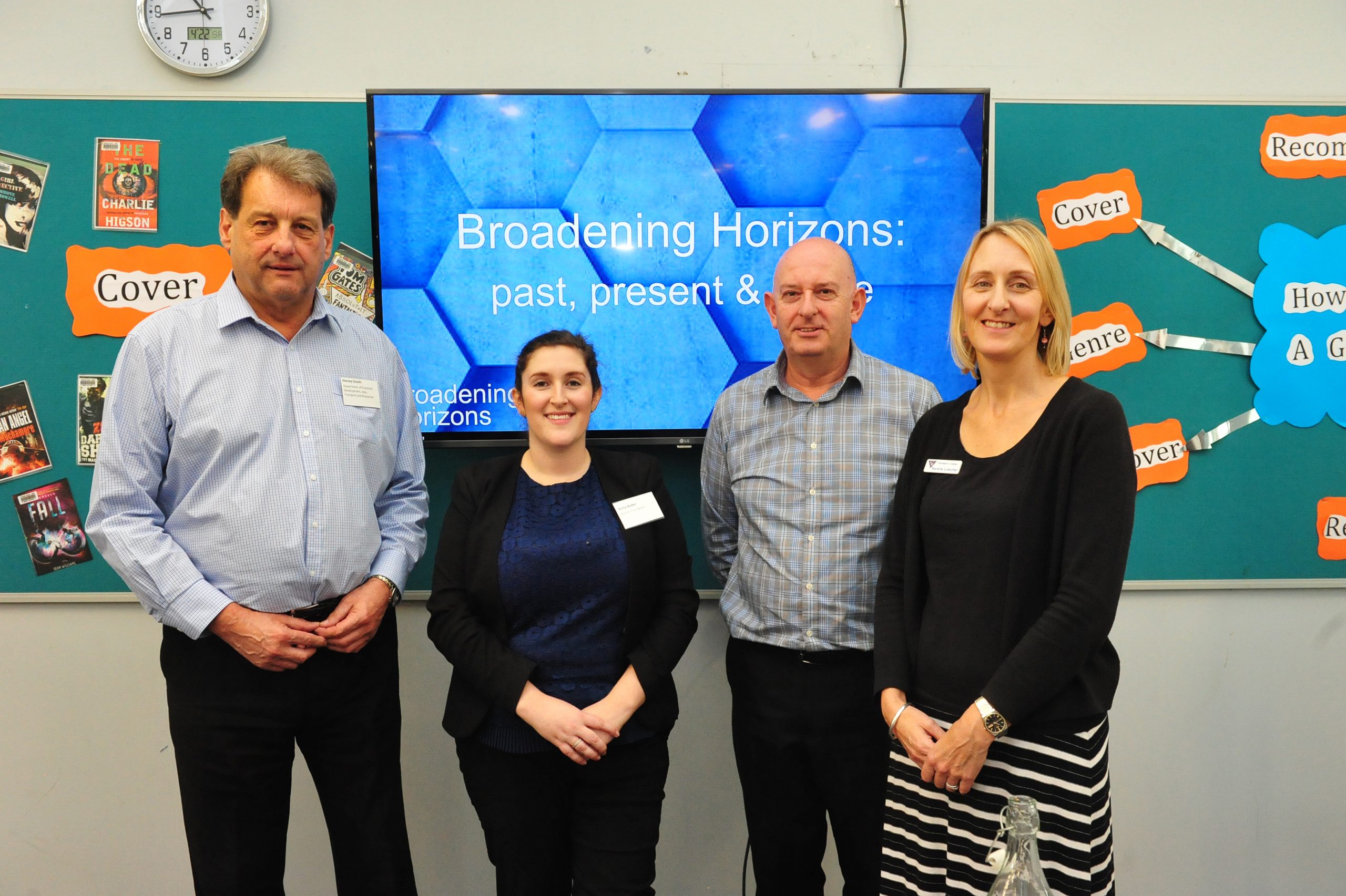 Now in its third year, the aptly titled Broadening Horizons project has changed the way Gippsland students learn.
This year, students from the 10 participating Gippsland secondary schools, including Traralgon College and Trafalgar High, will broaden their horizons with hands-on workplace learning with the region's major government organisations.
The curriculum, to be rolled out from July, will see students tackle real-world business problems with real-life clients.
Department of Economic Development, Jobs, Transport and Resources transport coordination manager Harvey Dinelli is one of these clients.
Participating in the Gippsland-based initiative since the beginning, Mr Dinelli said the program benefited students and organisations alike.
"It's a great opportunity for students to work with their local community and a great opportunity for our staff to work with kids," Mr Dinelli said.
"We get a lot out of it ourselves and the students get experience in a real-life workplace."
He pointed to the soft skills required in a workplace that "aren't necessarily taught at school".
"These are the kinds of things we are trying to demonstrate, while being a role model for the students," Mr Dinelli said.
Highlighting the benefits to the broader community, he pointed to last year's team of Traralgon College students tackling the issue of active transport.
He said the students' proposal of more park benches at frequented areas, along with increased bike facilities across Traralgon, was being investigated by the organisation in conjunction with council.
"While we have not implemented the ideas yet, we are working towards that," Mr Dinelli said.
"But those ideas stemmed from this program and from those students."
Program facilitator and Beacon Foundation state manager Anita Weber said the program was being prepared for rollout across the country in the near future.
"This initiative originated in Gippsland and is the first of its kind," she said.