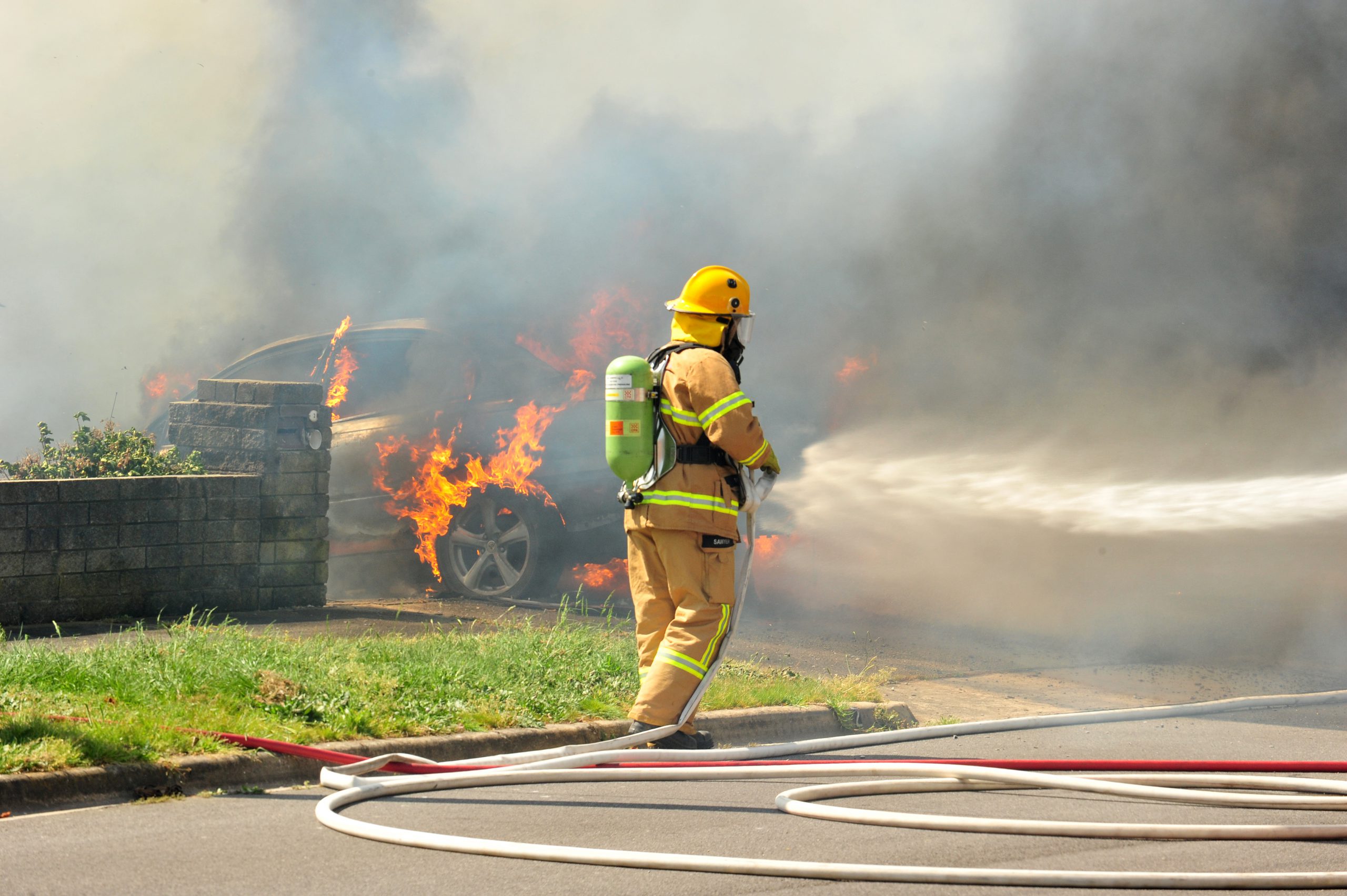 DISTRICT 27's volunteer firefighters say they have been left in the dark while enterprise bargaining agreement negotiations continue with their paid counterparts.
As details of a draft agreement were leaked in recent weeks, volunteer firies have raised concerns regarding what the implications would be for their services.
It is understood the agreement with the United Firefighters Union would see a string of changes to current volunteer practices.
This is of concern to local volunteers, who say while they support the paid firefighters' quest for better pay conditions, they do not support a proposed shift in governance.
"It's when it impacts the volunteers and their job, that's where the issue lies," Yallourn North Fire Brigade volunteer Lance King told The Express.
He said the proposed requirement of having seven paid staff at each building fire would have detrimental impacts in communities such as the Valley.
"We won't be able to carry out our jobs. There are only two manned stations in District 27 – Morwell and Traralgon – and 21 brigades that aren't," Mr King said.
"Churchill, Boolarra, Newborough, all those smaller brigades – we'd have to wait (for paid staff) and there'd be an impact on our service to that community.
"We're not privy to all the information, but from what we currently understand the union would have control of the Country Fire Authority board and what volunteers can do at a job."
Member for Morwell Russell Northe raised concerns in Parliament last week in relation to "the Premier's meddling" in the EBA negotiations.
This came after volunteer brigades from across the state rallied outside Parliament on 23 April in protest.
He said while everyone agreed that career fire fighters deserve fair pay and conditions and this was not disputed, there were genuine concerns raised by CFA volunteers on aspects of the said EBA that needed addressing.
"Firefighting services across Victoria are split two ways – metropolitan and country – but they both effectively have to work together," Mr Northe said.
"Therefore, any changing of conditions should be considered by both parties, as they work together."
While details of the negotiations remain under wraps, CFA chief executive Lucinda Nolan has shed some light on the agreement contents.
"Our current offer includes a rollover of the 2010 CFA Operational Staff Agreement; a 19 per cent wage increase and new provisions in line with State Government pre-election commitments," she said in a statement.
"In regards to seven on the fire ground, the clause being sought by the industrial body is that the CFA will meet its duty of care by ensuring seven firefighters to fire ground incidents before commencement of safe firefighting operations.
"The firefighters referred to in this clause are career firefighters and we will provide information as negotiations continue."
In a statement, Volunteer Fire Brigades Victoria chief executive Andrew Ford said the CFA and the Emergency Services Minister had been negotiating with the union in "good faith" for a reasonable financial settlement for paid firefighters.
However, Mr Ford said VFBV would not agree to surrender proper management and operational functions or "to marginalise volunteers as the union demanded".
"It has become clear to volunteers that the Premier went behind the Minister's back and reached a deal with UFU branch secretary Peter Marshall which gives the union virtually all it wants," he said.
A spokesperson for Premier Daniel Andrews said no deal had been made with the UFU.
"The government continues to work to resolve this matter as quickly and fairly as possible for both career and volunteer firefighters," the spokesperson said.