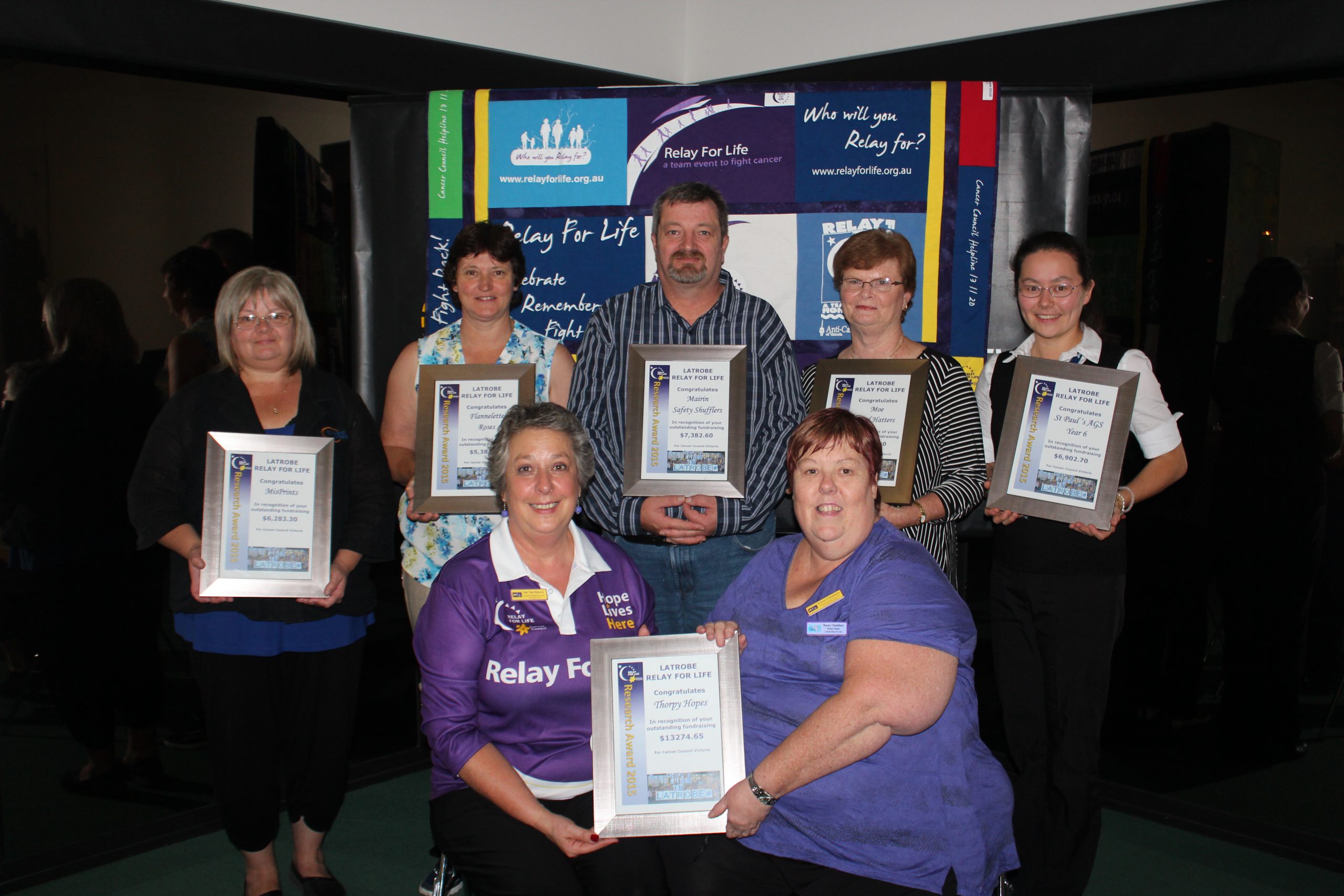 Fundraising $1 million is within reach for a local event in the support of those fighting cancer.
Latrobe Relay for Life smashed its goal of raising $90,000 for Cancer Council Victoria, after hitting a $101,000 total for last October's event at Churchill's Gaskin Park.
The overnight community event involves hundreds of locals – and thousands of Australians nation-wide – relaying non-stop as they celebrate cancer survivors, remember those lost and to fight back against the disease by raising funds.
Fundraiser Tracey Chambers said if momentum persisted, the event would reach a total of $1 million in its 15 years of running.
Since Latrobe Relay for Life began, $900,000 has been raised by relay teams, the committee and the Latrobe Valley community.
Fundraising for this year's 22 October relay at Tyers Recreation Reserve has targeted a sum of $95,000, with $9606 already raised.
"We could see $1 million for the Latrobe Relay for Life since its inception," Ms Chambers said.
"Considering the social and economic climate of the Valley, a lot has been raised."
The organisation recently recognised eight relay teams that each raised more than $5000 last year, including about $7000 from St Paul's Anglican Grammar School, more than $7000 from first-time relay team, the Mairin Safety Shufflers, and more than $13,000 from Thorpdale's 'Thorpy Hopes'.
Ms Chambers said it was the first year relay teams had been recognised with an award and certificate.
The recipients also received a letter about how their efforts assisted research to fight cancer.
"We want to recognise and make others more aware of their hard work," Ms Chambers said.
"We're all working for the one cause and every team has done a fantastic job."
For more information phone Allison Gamble on 1300 656 585 or email
latrobevally@relayforlife.org.au