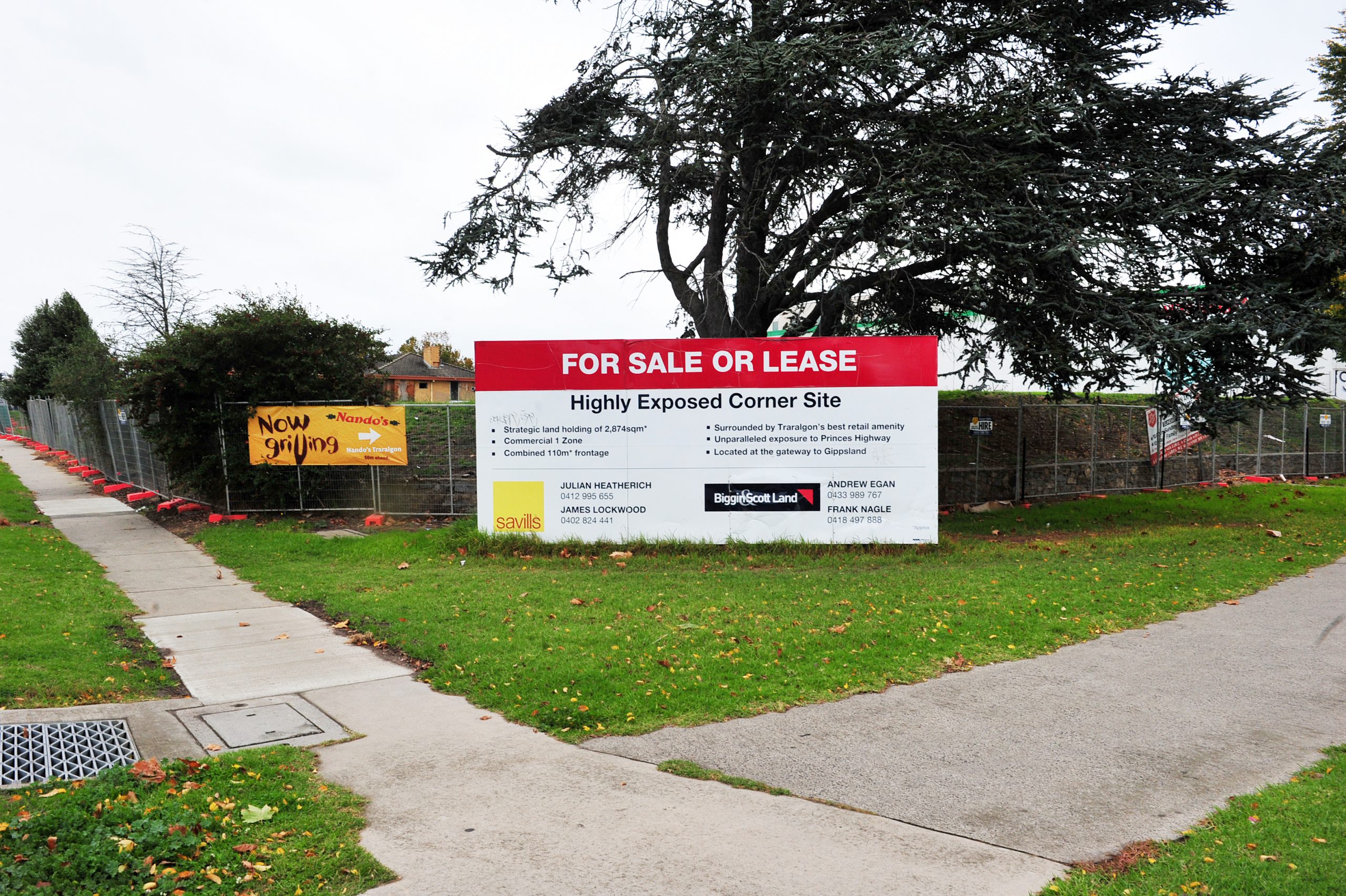 Plans to build a four-storey hotel on a prominent parcel of Traralgon land have been abandoned and the property listed for sale.
The planning permit for the development on the corner of Post Office Place and the Princes Highway expired in March after the developer failed to start the project within two years of its approval.
"We decided to sell our regional development stock and concentrate on working on two large, major projects closer to home, as the Melbourne market has been strong," Ceej Developments managing director Michael Biviano said in a statement.
The Melbourne-based development company purchased the property at auction in 2006, with plans for the site changing many times since then.
It was formerly the home of the Salvation Army church.
Savills director Julian Heatherich said the real estate service was looking for offers above $3 million for the property.
"It's a good corner location," Mr Heatherich said.
"There's a lot of (possible) different uses for that site."
Traralgon Community Development Association president Axella Johannesson said it would "be nice to see something happen" at the site, which has sat dormant for 10 years.
"It's opposite our beautiful Victory Park… it's just not a really good look."
Ms Johannesson said the site did pose some challenges regarding parking and its elevation.
The Ceej Developments plan for the hotel was voted down by Latrobe City Council in 2013, which argued it did not have adequate parking, but the developer successfully appealed the decision to the Victorian Civil and Administrative Tribunal.
Latrobe City general manager of city development Phil Stone this week confirmed the planning permit had not been acted on and expired on 6 March.
The developer has not sought an extension of the planning permit or lodged a new application for the site.