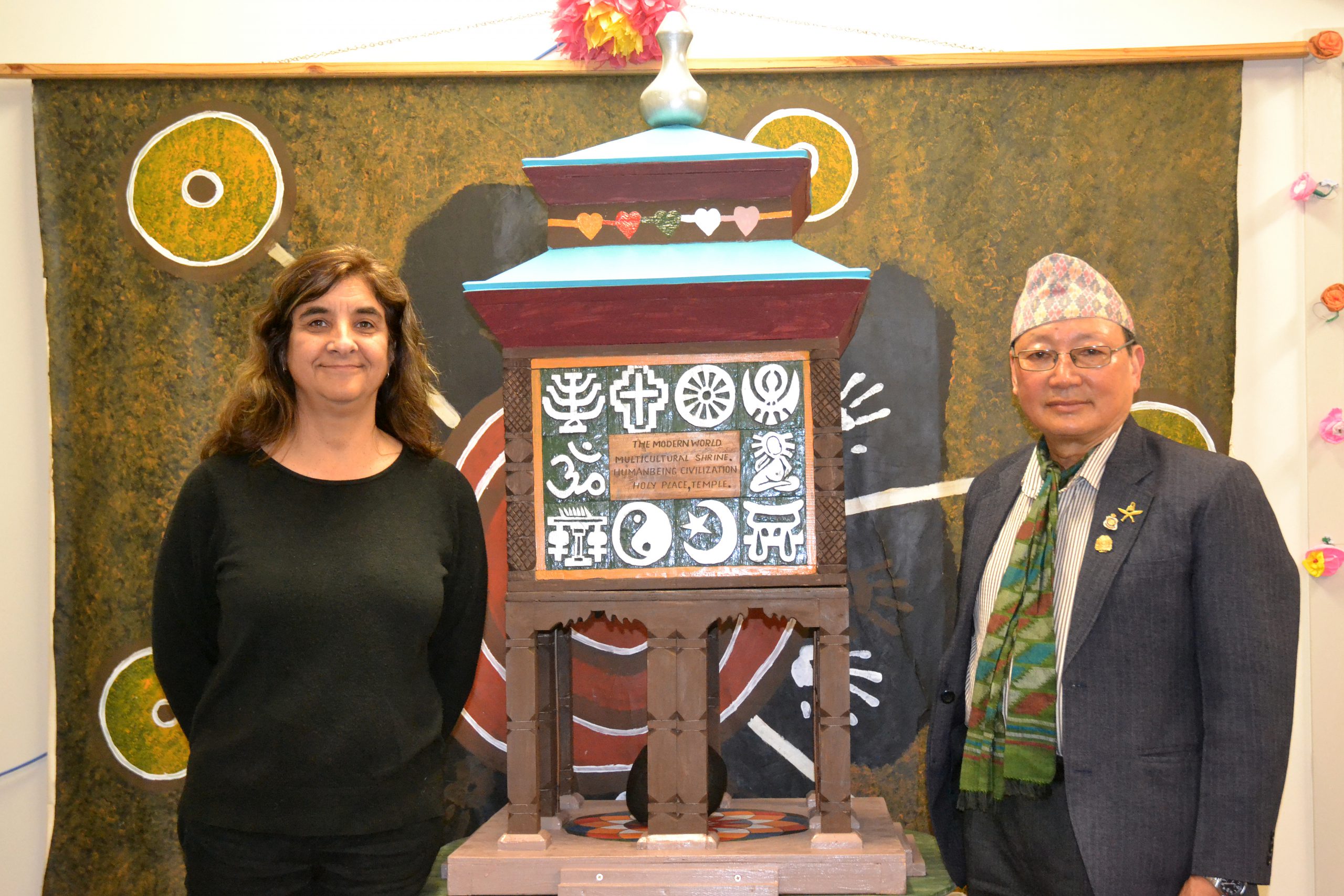 A proposed nine-metre tall shrine symbolising the world's major religions could soon be erected at Immigration Park, Morwell.
The brainchild of Nepal-born Bharansher Rai, the shrine is expected to embody symbols of the world's major faiths including Judaism, Christianity, Islam, Hinduism, Jainism, Buddhism, Sikhism, Shinto, Zoroastrianism and Taoism.
Mr Rai said the shrine would represent the multicultural and multifaith character of the Latrobe Valley – home to thousands of migrants and refugees.
"Everywhere in the world people are talking about multiculturalism, but what is it really?," the 67 year-old Morwell resident said.
"My vision is to have a space where people can come together for dialogue and unity no matter what religious background they came from."
Gippsland Multicultural Services director Lisa Sinha said plans were being finalised with a local builder and funding applications had been prepared for the State Government's Cultural Precincts Grant.
The grant would allow the government to shoulder two-thirds of the costs while GMS would source the remaining third.
Ms Sinha said the Nepalese community was excited about the project, with the Nepalese Consulate offering to raise funds for its construction.
The Kirant society of Victoria will distribute information about the shrine to seek the Nepalese community's support at a Melbourne festival this month.
The shrine will be made of wood, except for the carved tiles of the religious symbols and the base, which will be crafted from concrete.
The proposed shrine will be built between Kernot Lake and Waterhole Creek.
Ms Sinha said the shrine was a timely reminder of the Valley community's unity.
"It represents the fact that in our culture today we have been able to live together and respect each other's faiths and beliefs," she said.
"We have to focus to celebrate that – what we have in common, not what divides us."
Ms Sinha said the shrine could be used for group activities, for individual meditation and quiet time.
"It will be a fantastic feature for the region," she said.