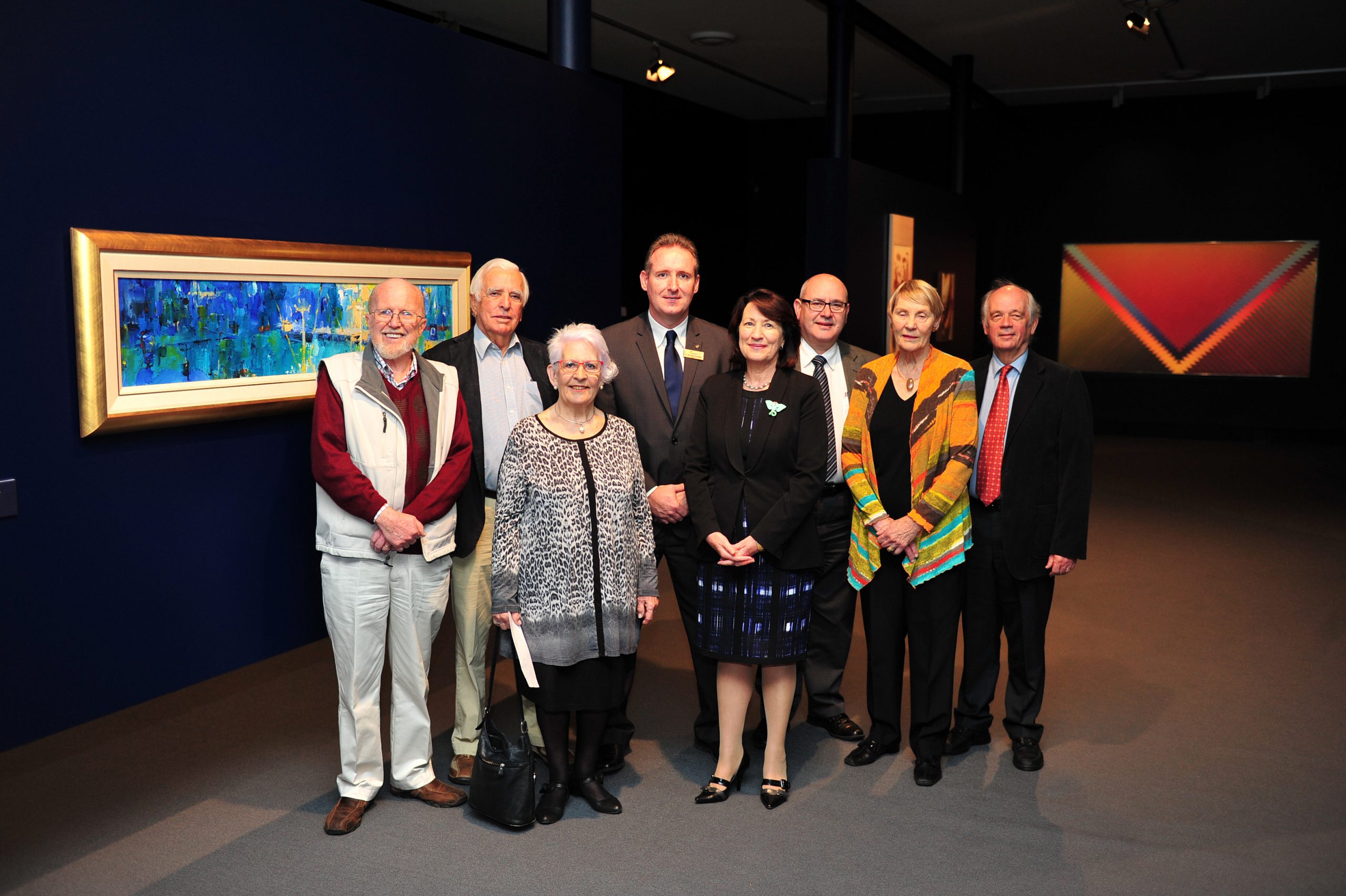 The old guard of visual and performing arts supporters are putting their literal trust into the hands of Latrobe City Council.
Council through the Latrobe City Trust has received more than $35,000 to support arts in the Valley, following the recent disbandment of the Traralgon Arts Council.
At Latrobe Regional Gallery on Monday, council announced the Latrobe Community Arts Fund, aimed to develop, promote and encourage the local arts community.
Former Traralgon Arts Council president Ann Dyer said they brought plays, musicals, repertory groups and helped young artists in residence.
She said the Visual Arts Council in Melbourne formed in the early 70s with members from Traralgon joining.
"We were getting older and weren't able to do all those things that we did before," Ms Dyer said.
"We are putting our trust in your trust and we're delighted to hand this cheque over with stipulations of where the money can go to."
Latrobe City mayor Michael Rossiter said the fund would support a number of small projects and initiatives to increase the capacity and promotion of local arts groups and individuals.
Cr Rossiter said applications were now open to categories including music, visual arts, literature and performing arts.
"You could be an artist, in a band, writers group or theatre company. You could be looking for funding assistance for training, arts projects or even co-funding for specialised equipment," Cr Rossiter said.
"In particular, we are looking forward to supporting projects that develop the skills of younger people in the arts community."
To find out more about the Latrobe Community Arts Fund, visit www.latrobe.vic.gov.au/LatrobeCityTrust