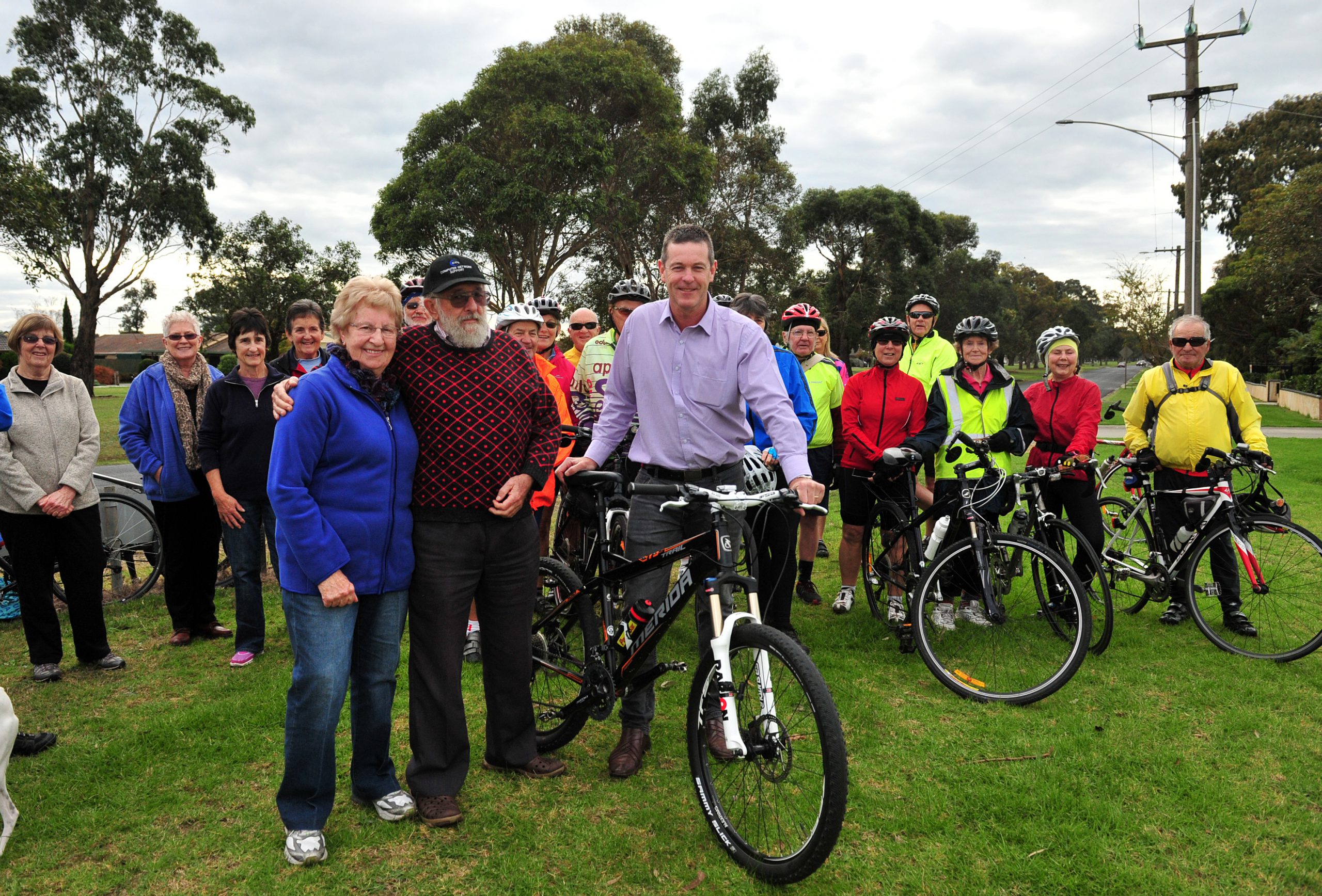 RELATED COVERAGE: TRAMPS founders still fighting on for shared path
A shared pathway connecting Traralgon and Morwell is one step closer to fruition following Latrobe City Council endorsement.

More than two decades in the making, the proposed route would extend the existing Kay Street pathway to Old Melbourne Road, turning south between Airfield and Alexander roads into the plantations before taking a 90 degree bend west to link up with Crinigan Road in Morwell.
Prior to the state election in 2010, now Member for Morwell Russell Northe announced $60,000 in Coalition Government funding for council to conduct a feasibility study and identify an appropriate route.
Six years on, a final plan has been produced and a State Government grant application lodged under the Vic Roads Safer Cyclists and Pedestrians fund.
Mr Northe joined local cycling club Traralgon and Morwell Pedallers yesterday to call on the State Government to back the project financially.
"There's still a way to go unfortunately but you can tell by today it's got strong community support; people have been fighting for this for two decades or more," Mr Northe said.
"Unfortunately there's been a lot of slow progression over a period of time but hopefully we're now in a position where we have council's endorsement, an acting funding application in and the message today to government and VicRoads is to support this project."
Mr Northe highlighted the Traralgon-Glengarry and Boolarra-Mirboo north rail trails as successful examples of connectivity.
"We have a unique city in that we have our major towns very close together and we're surrounded by a number of smaller communities. To have that connectivity between all those towns and cities I think is vitally important," he said.
"When we completed the missing link between Traralgon and Glengarry that's been hugely successful and there's people using those trails actively all the time."
Mr Northe said a shared pathway would be a safer option for cyclists, walkers, joggers and other users.
"We've got more and more traffic on our roads so from a safety and health perspective, a social activity point of view, there's so many positives to these types of infrastructure," he said.