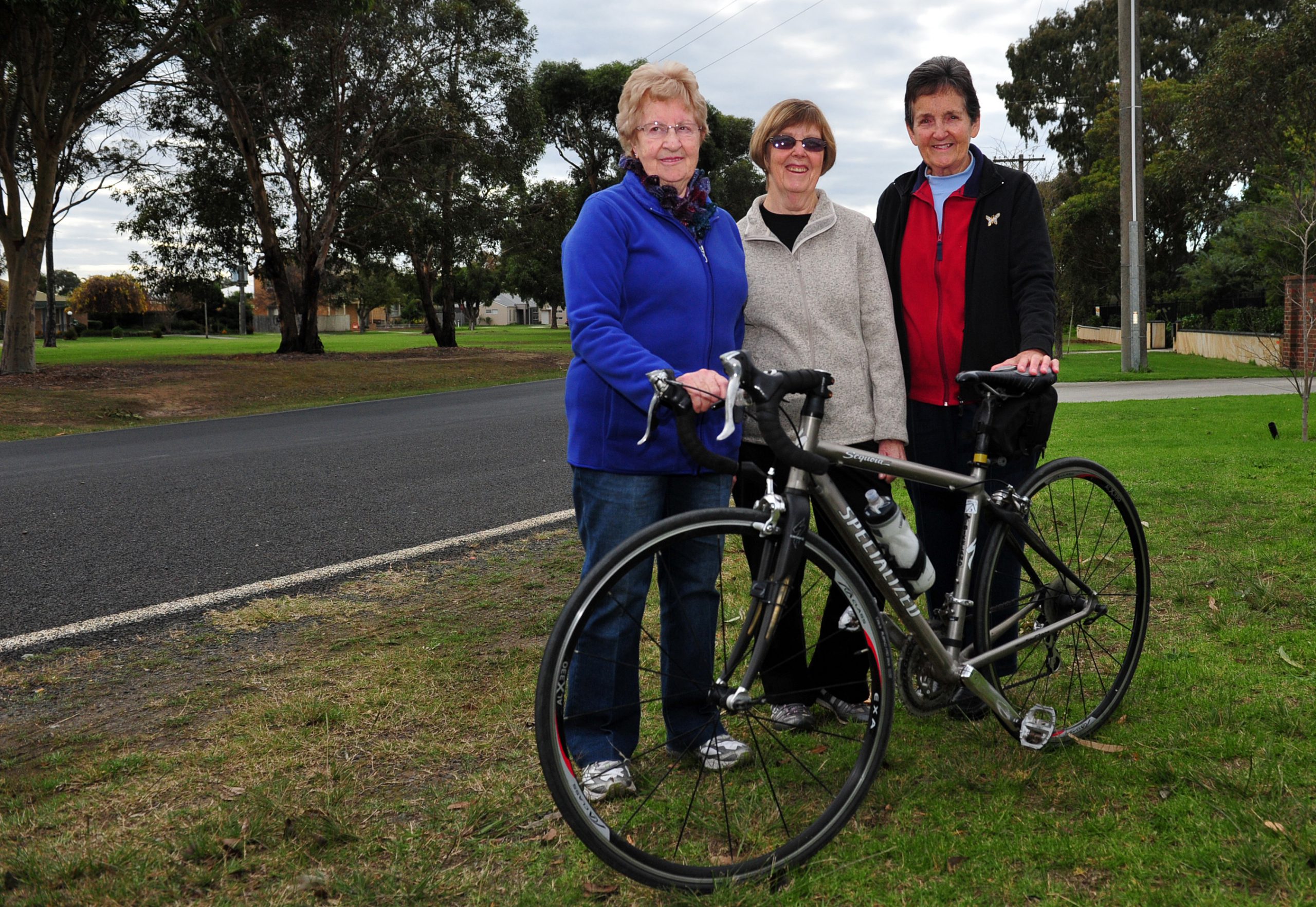 RELATED COVERAGE: The cycle of support gains momentum
When Traralgon and Morwell Pedallers were formed in 1994, a shared path between the club's two towns was immediately on the agenda.
Some 22 years later TRAMPS' founding members are still waiting for action.
After training together for their first Great Victorian Bike Ride in 1990, Beth Loechel, Joan Griffiths, Jan Marcollo and Sue Cooper put the call out to social cyclists in the area to join their budding fraternity.
"We were thinking at the time there must be other people out there who would like to cycle," Ms Griffiths said.
Forty-three like minded people turned up to a meeting and TRAMPS was born in 1994.
With no established cycling pathway in Traralgon at the time, the group began advocating for a link between Morwell and the 3844 postcode.
Ms Loechel's late husband even offered the gravel from his gravel pit at home to cut costs.
Initial signs were promising when Rotary, through Richard Jeffery, also agitated for a pathway and had $80,000 it was willing to pledge.
It never eventuated, but the original TRAMPS are hopeful Latrobe City Council's recently adopted plan, and subsequent funding application, will see their vision carried out after a long fight.
"It'd be wonderful for cyclists, wonderful for families to be able to go and ride," Ms Loechel said.
Having endured run-ins of varying degrees with motorists over the years, the founders said the pathway could provide a safer option than road riding.
"People would feel safe – cyclists don't feel as safe on the roads these days and I think you would find more people using it," Ms Marcollo said.
"The rail trail to Glengarry is getting a lot of use and I think it's a lot to do with people feeling safe; you involve families, you involve communities."
Ms Griffiths said it was high time for this project to receive priority.