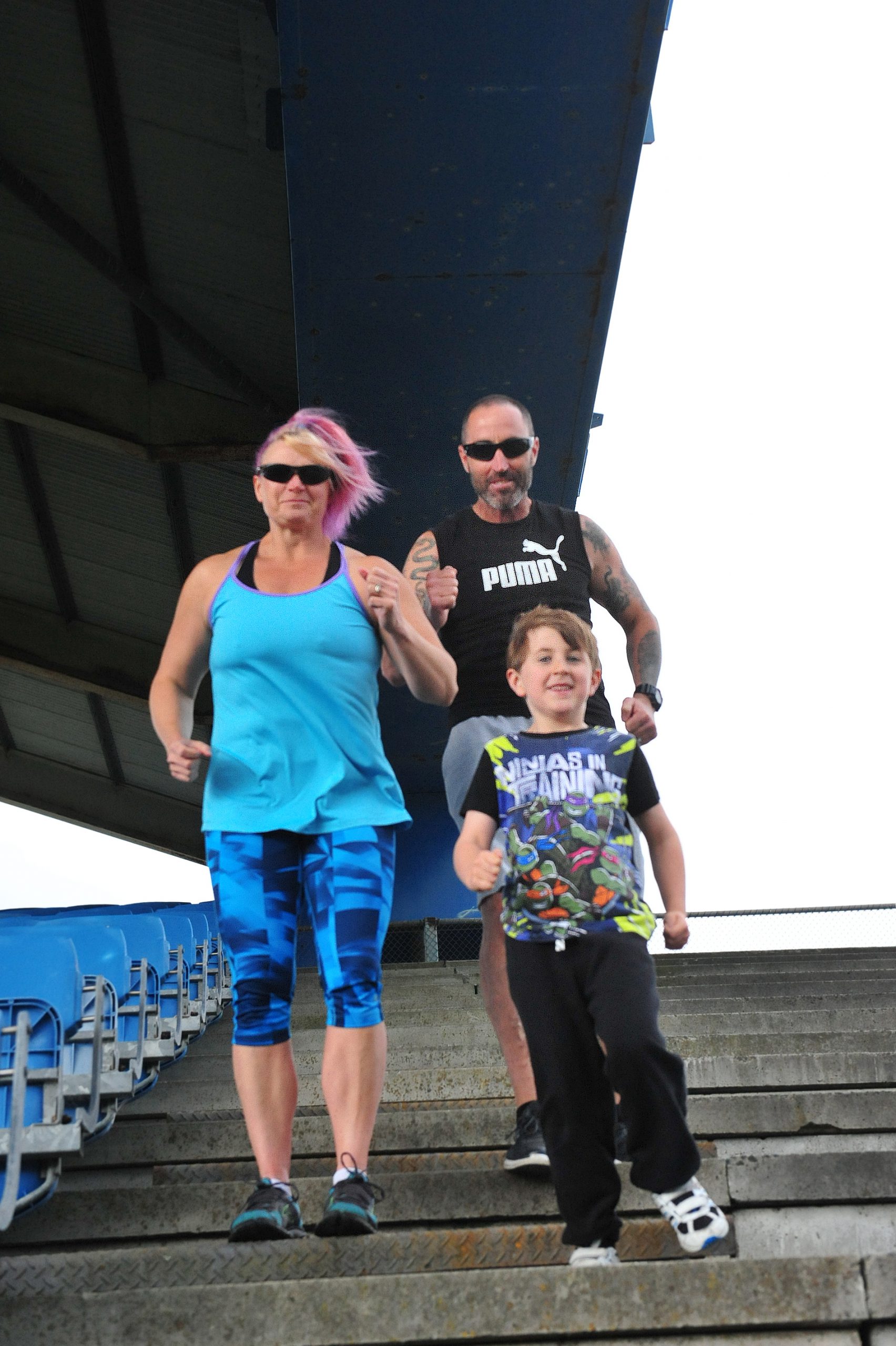 Yallourn North grandmother Paula Pettingill is looking to break a personal record when she takes on the annual Stadium Stomp next month.
The 48 year-old, along with husband Shane, will join Latrobe Valley residents Letesha Foote and Karen Emery for the challenge.
At the 26 June event participants will climb up, down and around the 7343 steps of the Melbourne Cricket Ground on a course set to music.
Paula said this year marked her fourth stadium stomp and hoped to break the one hour mark.
His third time competing, Shane's aim is to beat his personal best of 51 minutes.
"Training involves lots of hill reps, dead lifts and squats to strengthen up the core," Paula said.
The keen athletes compete in about 20 events each year, but the stomp is one of their favourites.
"It's really hard and a fantastic challenge," Paula said.
"What's great about it is it's not about the time, it's not a race, it's about doing your best."
She said people of all abilities competed in the event, which also fundraises for charities of participants' choice.
"To see people who may not be the fittest but are just giving it a go, I just want to say 'you are awesome', it's great to see them challenge themselves," Paula said.
For first time stomper Karen the appeal is the uniqueness of the climb.
"It's something different. I've done a fair few half-marathons and the Puffing Billy race because I like to try different things," Karen said.
The 52 year-old Morwell resident said most of her fitness involved running on trails.
"It'll be a challenge but I'm looking forward to it," Karen said.
"Running around in the MCG is going to be a great experience, it's not everyday you can do that."
For more information about the Stadium Stomp, visit www.stadiumstomp.com.au/mcg