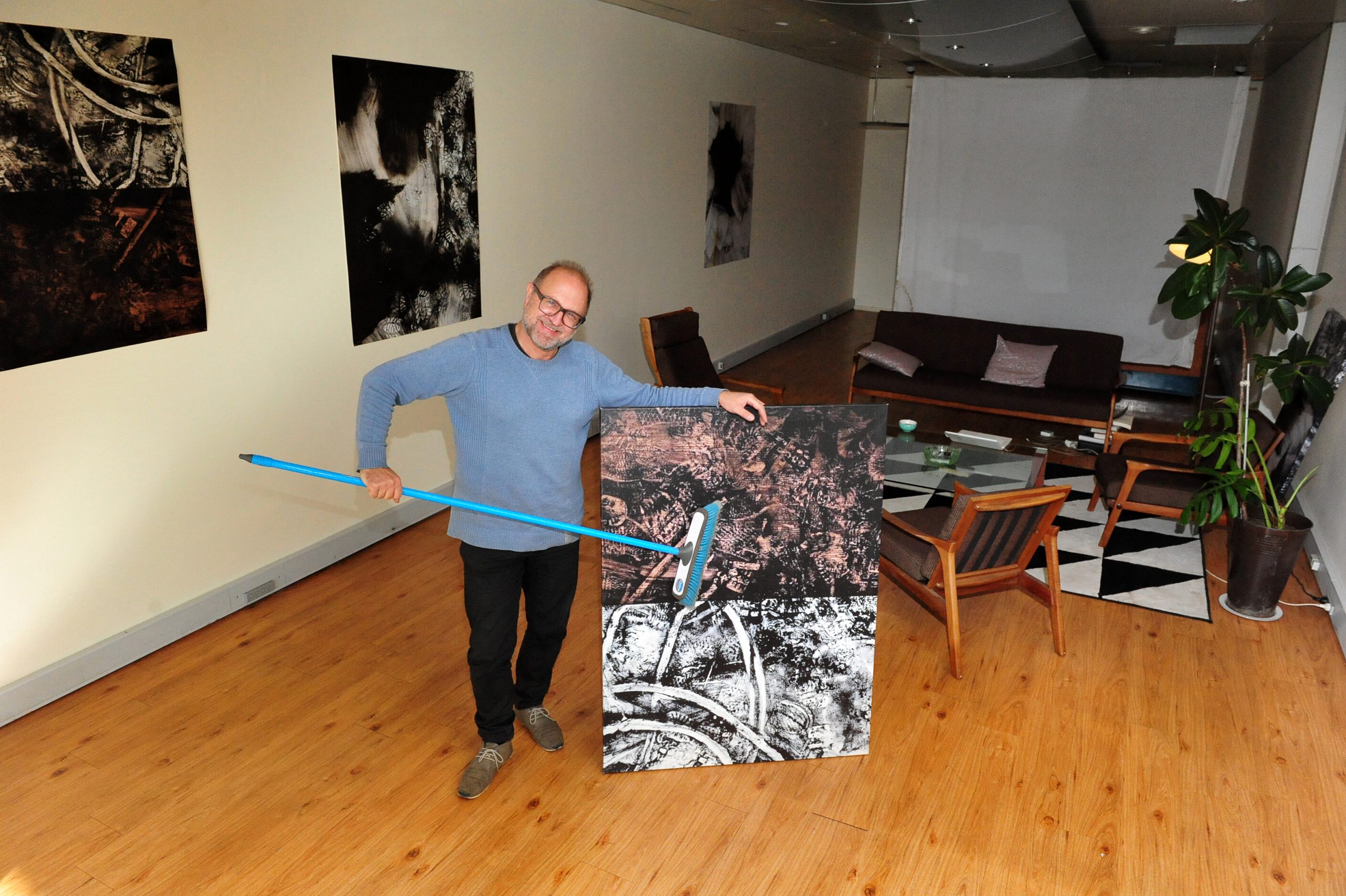 From dust to diamonds; from coal to clean.

German native and now Latrobe Valley resident Hartmut Veit is embarking on a project to transform coal dust into diamond sculptures.
After researching the controversial yet somewhat practical material for years, Hartmut wants to produce pieces that reflect a transitioning community.
It is political art, but he insists he is not a politician.
Perhaps he is more like a storyteller, describing the valuable mineral formed at high temperature and pressure under the earth's mantle as a "symbol of the resilience in the community".
"A community under great pressure sort of really comes together," he said.
Hartmut hopes to collect dust from Valley streets and locals, mix the dust with resin and eventually create individually-named coal diamond sculptures, "the size of a teapot, perhaps".
There could be a diamond named 'hope' or 'rose of the Valley', but first their creation lies in the hands of Latrobe Valley residents.
"Let's just see if the community wants to come forward and give me their old vacuum cleaner bags full of dust," Hartmut said.
The artist has placed a collection bin outside his current pop-up space on Morwell's Commercial Road, where an exhibition of his coal-related artwork is on display.
The aptly-named COALounge is open for an hour from noon on Mondays, Tuesdays, Fridays and Saturdays – blown-up prints of previous coal artwork line the walls. Hartmut is planning to produce the diamond sculptures in time for this month's Latrobe Valley Winter Night Festival.
Regardless of whether he makes the deadline, he'll have works-in-progress on display in the space, including the mobile cleaning device he's making to perform acts of cleaning Valley streets.
He has named the upcoming work 'Sweeping Changes', reflecting the period when "we're obviously very reliant on coal" but there's also a "need to take communities with you and change industries".
"I grew up in mining towns around the world and our family was always uprooted whenever the mines closed," Hartmut said.
"So I know from firsthand experience quite well what it feels like… the young people leave, the schools close and all those things.
"I hope that won't happen here. It doesn't feel like it will. But there's always that danger that can happen."
Hartmut is set to complete his Masters this year, based on research of the human relationship with geological material, using brown coal as an example.
He acknowledges not all will accept his work – it can confront people, challenge them – but he highlights his own experience as the son of a miner.
In the meantime, he's inviting the contemporary art audience and general public to check out his pop-up art gallery, have a chat and perhaps drop off some dust.
"A piece of artwork can really sort of start creating these emotional responses," he said.
"That's really all you can hope for with art – to use it as a vehicle to increase thinking, awareness, change minds."