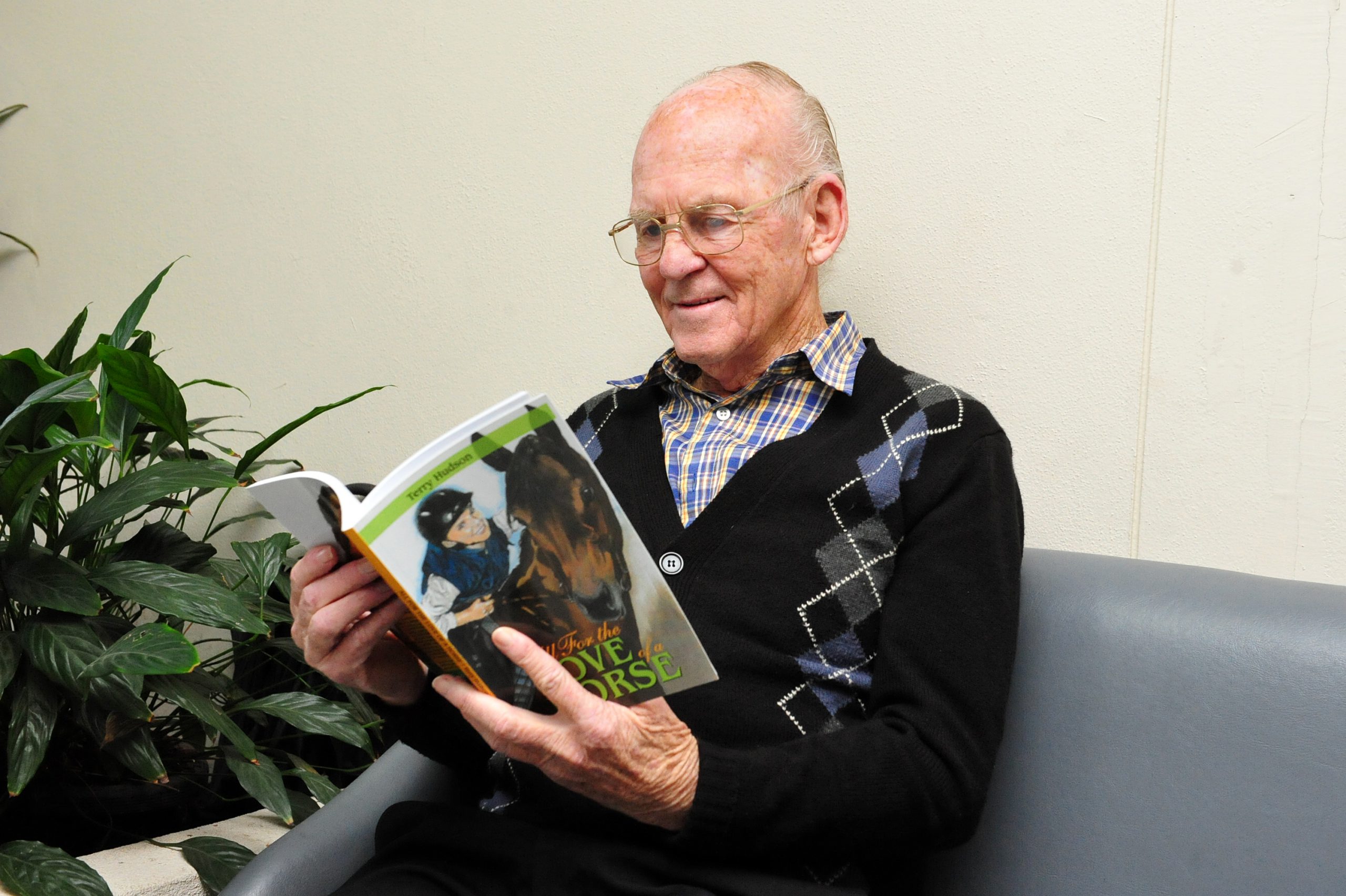 Gippsland author Terry Hudson used to sell books for publishing companies.
One day a young girl pointed out there were no horse stories for sale and asked the former jockey and track worker, 'why don't you go home and write them yourself?'
So he did.
That was a few decades ago and a bit of a surprise for the now 75 year-old who left school at a young age because he "failed everything".
But soon enough the bakery worker, turned jockey, turned book salesman became a writer – his stories inspired by the horses he had worked with over the years.
"I left school at grade six… and worked at the bakery in Drouin," he said.
"The man at the bakery said I'd make a good jockey, because I was very small.
"I didn't realise at the time, but that was giving me the opportunity to write horse stories."
First up, the born and bred Drouin man wrote five stories based on the horses he'd ridden on track and the racecourse.
While he was putting pen to paper, his two sons approached him, asking him to 'write one about us, Dad'.
And that's when he began the adventures of Michael and Brendan – a series of four stories – which he sold at schools after teaching students the process of printing books.
"I had what they called artwork, negative film, a rubber mat and aluminium plate and some of the drafts of the Michael and Brendan stories," Mr Hudson said.
"I showed the children and encouraged children to write their own stories. I told them how I did my stories under such difficulties and told them no one can tell them they can't do it."
The author sold about 33,000 copies during his visits to schools across the state.
Now that he's published the children's novel based on his horse-riding days – All For the Love of a Horse – he plans on visiting schools again, but to help them raise money.
"When I got this together, I thought, 'now I would like to raise money for the schools'," he said.
"For every book I sell (priced at $20), I'll give $7 to the school."
From this month Mr Hudson is contacting Gippsland schools, sending them a copy of his book and offering to tell students about his personal journey, encouraging them not to give up.
He'll have order forms at the ready for parents to purchase a copy of All For the Love of a Horse.
In the meantime the retired pensioner is working on a sequel from his Alberton home of 25 years.
Titled 'A Dream Come True', the story will begin two years on from when the first ended.
To learn more about All For the Love of a Horse, visit www.allfortheloveofahorse.com
Any school interested in hearing from the Gippsland author about his fundraising scheme can phone Terry Hudson on 5183 2279 or email teznmauz@gmail.com