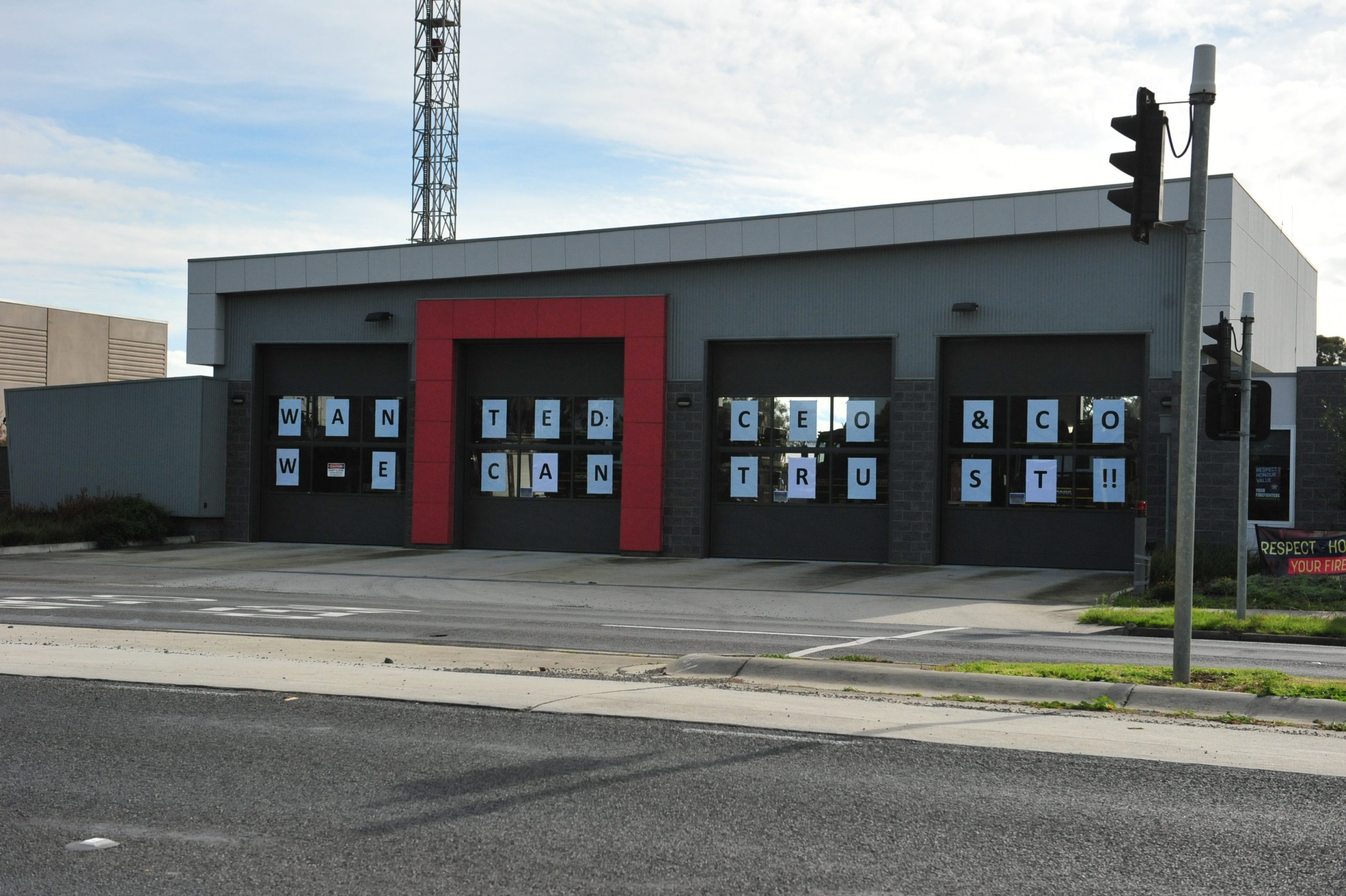 Volunteer firefighters in the Latrobe Valley and beyond have expressed their ongoing disapproval of a proposed enterprise bargaining agreement between the CFA and United Firefighters Union.
Volunteer Fire Brigades Victoria District 27 president Lance King said volunteers were very concerned about some of the clauses in the EBA, such as a union ability to veto CFA operational decisions.
Mr King said volunteers took no issue with permanent staff pay rises, but the veto clauses could challenge the CFA board, chief executive officer and chief office about any decision making process.
He also spoke about a clause requiring seven career firefighters to be on the fire scene.
"I've got a responsibility as a CFA member and I will (fight a fire), and I know that other volunteers aren't going to wait for seven permanent staff to get to a fire, if they aren't there, they're not there," Mr King said.
Member for Morwell Russell Northe spoke in Parliament on behalf of volunteer firefighters earlier last month, reading correspondence, stories and sentiments.
"Too many CFA volunteers are extremely concerned of the EBA and what State Government might do if all aspects of the clauses are implemented," Mr Northe said.
Mr Northe said Premier Daniel Andrews' intervention into the EBA dispute, where there are serious divisions that diminish the function and power of the CFA, was unacceptable.
He also noted Emergency Services Minister Jane Garrett was not going to support the EBA conditions as they stood.
"It's going to end in tears from a government point of view with the Minister in charge of the CFA and Premier on completely different pages," Mr Northe said.
In a statement, the United Firefighters Union said comments volunteers would have to wait for seven career firefighters to respond to any fire were among the most "outrageous claims" made by those seeking to undermine the government.
"The provision for seven is based on international research and analysis of the task to be undertaken on the fire ground and to ensure the safety of firefighters and the public," the UFU spokesperson said.
"The additional career firefighters needed to achieve the seven on the fire ground have been agreed by the government external to the EBA negotiations and process."